All urban and street art lovers, we have a great news for you! The first international urban art fair in Paris is getting ready to launch! Dedicated exclusively to urban art, the first edition of the urban art fair will bring together around 30 international galleries specialized in urban art. This event will truly celebrate one of the most important art movements of our times – urban art is not only about aesthetics and beautiful works on walls – it's also about economic and social phenomenon that urban art represents; therefore, it's crucial these days to see it as a deep cultural root for our societies and to dedicate a major professional and cultural rendez-vous to it. So, during the four days of urban art fair, you will have an opportunity to enjoy not only the amazing artistic interventions, performances and installations, but also conferences, meetings and projects that represent a unique opportunity to explain the basis of the movement and to draw an overview of an ever-growing phenomenon.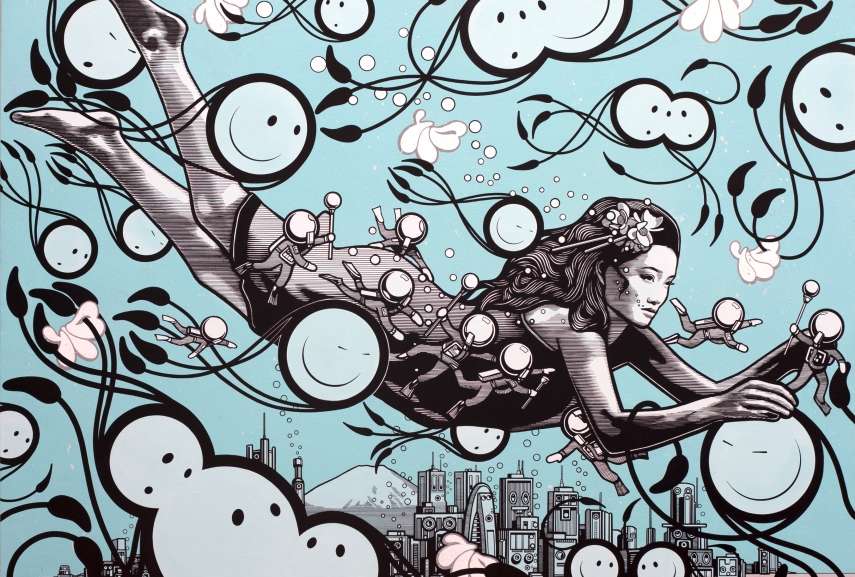 Exhibitors and Artists
The full list of exhibitors and artists is yet to be announced. However, we can already mention few names that will certainly appear at the urban art fair. For example, the well-known Urban Spree from Berlin will participate, presenting its amazing list of artists with whom they collaborate (Hendrik Czakainski i.e.). Certainly, there will be some urban art stars, like The London Police, Zevs, Logan Hicks, Philippe Baudelocque, and many more. In addition, the visitors will have an opportunity to see works by artists presented by OPEN WALLS Gallery from Berlin, 34 Fine Art from Woodstock, Cape Town, Graffik Gallery from London, Kallenbach Gallery from Amsterdam, Vroom & Varossieau from Amsterdam, and others. Rising stars, historical artists, private collections, solo and group shows, institutional presentations, patrons and experts are urban art's major actors and will be, as such, promoted by urban art fair, for the first time giving them the space for recognition and action that they deserve. For the full list of exhibitors, please scroll down.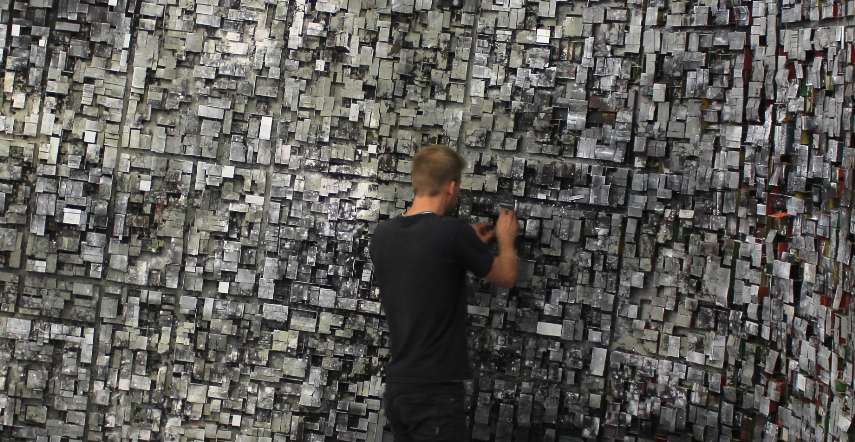 Celebrating Urban Art
This fair will certainly be a truly celebration of the urban art movement. Since the first generation of self-taught artists who opened a breach at the end of the 1960s by defying established conventions, a new form of writing appeared. Tagging, wild style, ego trip, self-portraits by name, vandalism art, urban collages, diversions, muralism, and calligraphy or spray can typography are all means of expression which are interchangeably identified as urban art or street art. urban art fair will invite the public to learn about the history of one of our main contemporary art forms and will collaborate with the greatest market experts.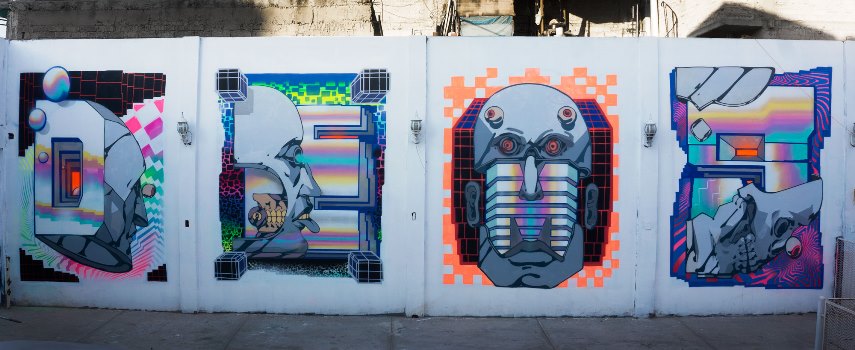 Discussions
A series of discussions will be held during the urban art fair. They are curated by Fabiola Naldi and Claudio Musso, who are Italian professors and art historians, specialized in urban contemporary art. They will be the curators for the conferences held Sunday, April 23 at the auditorium of Le Carreau du Temple. This day's program of conferences includes five topics: Graffiti History, Memory by Photography, The Urban Art Market, Urban Planning Through Art and  Critics and Curators .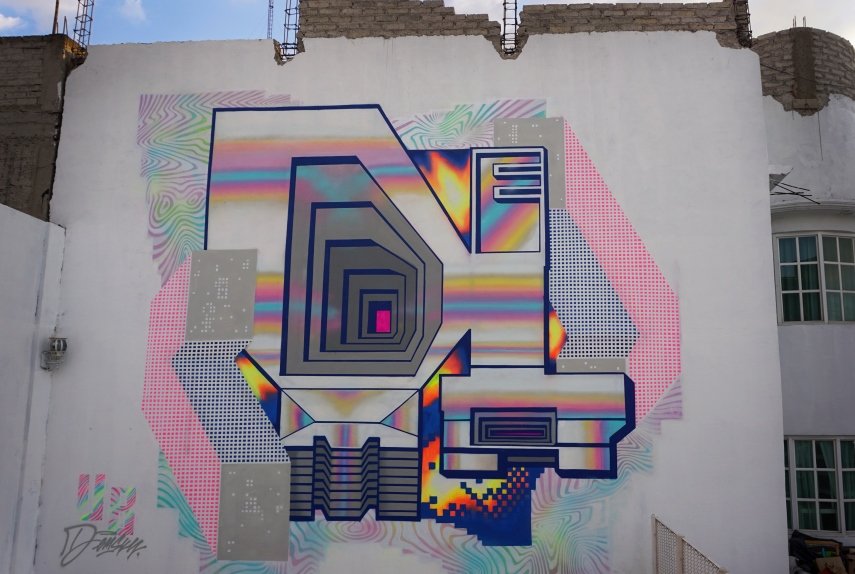 urban art fair Main Venue
The urban art fair will take place at Carreau du Temple, emblematic place of Haut-Marais, in the very center of Paris. The old covered market, totally restored, turns today onto a big and elegant establishment whose ambition is to give Parisians multidisciplinary programs opened to artists, new creators in arts, fashion and design. Anchored in a historic building which changed a lot since XII Century, from Templiers to fabric merchants, le Carreau du Temple welcomes projects in partnership with institutional Parisian and national structures.
The Main Venue of the urban art fair
Practical Information
The urban art fair will take place from April 22 until April 24, 2016 at the Carreau du Temple in Paris. More than 10 000 visitors are expected to visit the fair. When it comes to the tickets – you will be able to buy them for 12 euros normal ticket / 8 euros reduced ticket. The Preview and vernissage are scheduled for April 21. More information you can find on the official website of the art fair.
Featured Imaged: Visuel Carreau du Temple, Facade; Philippe Baudelocque - Hippo, 2014, Courtesy of galery du jour agnès b. Paris; Logan Hicks, Courtesy of Vroom & Varossieau; DEMSKY333 - Neon Miamim, Courtesy By Night Gallery. All Images courtesy of urban art fair.
The Full List of Exhibitors at urban art fair