Wynwood district of Miami has grown into an international underground movement hub over the past years. This year edition of Art Wynwood Miami art fair will bring subversive art movement of the progressive urban district into focus once again. The 2014 art fair announced to establish new Street Artist Award and collaboration with International Graffiti Festival Cash, Cans and Candy. Art Wynwood fair is scheduled for the Presidents' Day Weekend, February 13 through 17, 2014. Art Wynwood 2014 will host 70 international contemporary art galleries that feature latest achievements in urban art, including a vast number of globally recognized street artists, now represented by prominent dealers.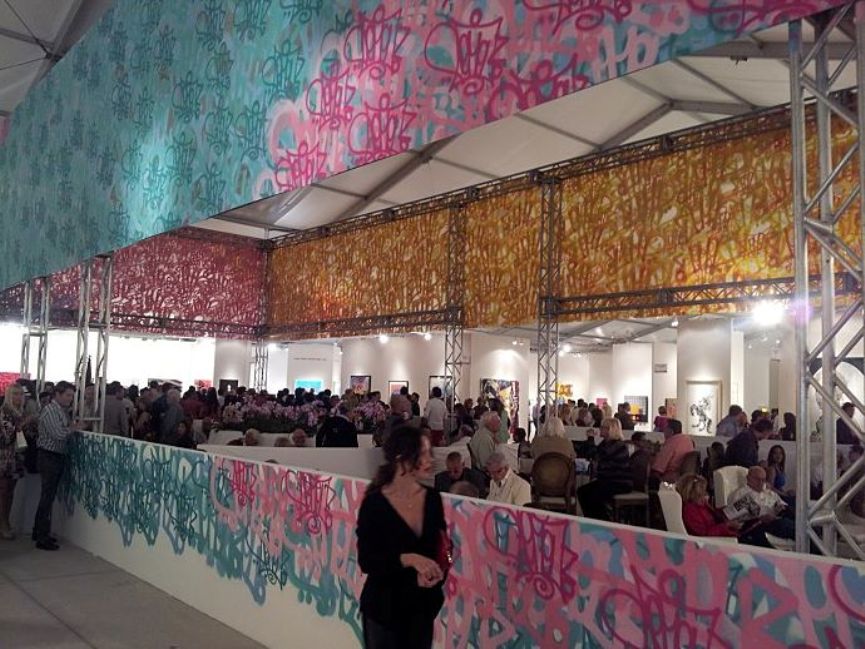 Art Wynwood Miami Concept
From the beginning, the focus of Art Wynwood was directed toward urban art forms such as street art, murals, pop surrealism. These genres are still largely considered underground, but this art event has helped them grow, as the importance of cutting-edge artwork is being accepted by art officials internationally. Multitude of media and styles are showcased at the fair, while Art Wynwood assumes the position of the central happening of urban art movement.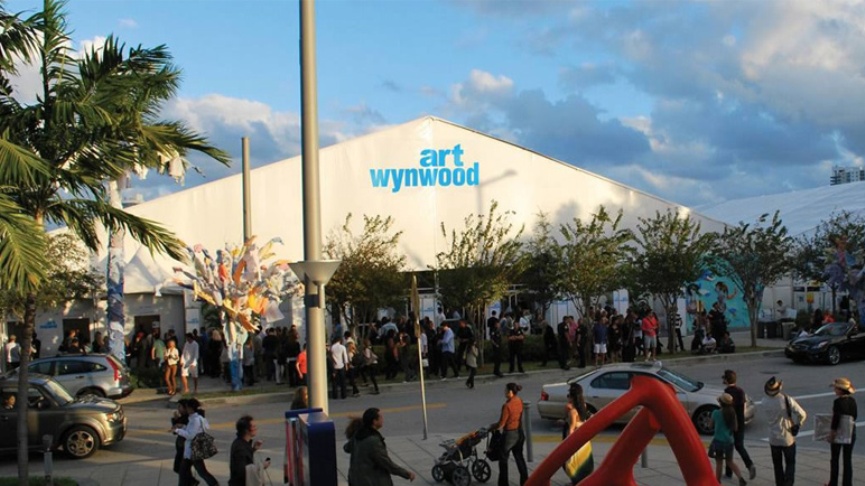 Internationalization of Art Wynwood is apparent through new collaborative projects realized with Cash, Cans & Candy, a street art festival from Vienna, Austria. The project will include creation of new street artwork on the spot, and it is curated by Katrin-Sophie Dworczak. Selected artists include Douglas Hoekzeman, Brandon Opalka, Stinkfish, The Stencil Network, Alexis Diaz and Stephen Tompkins.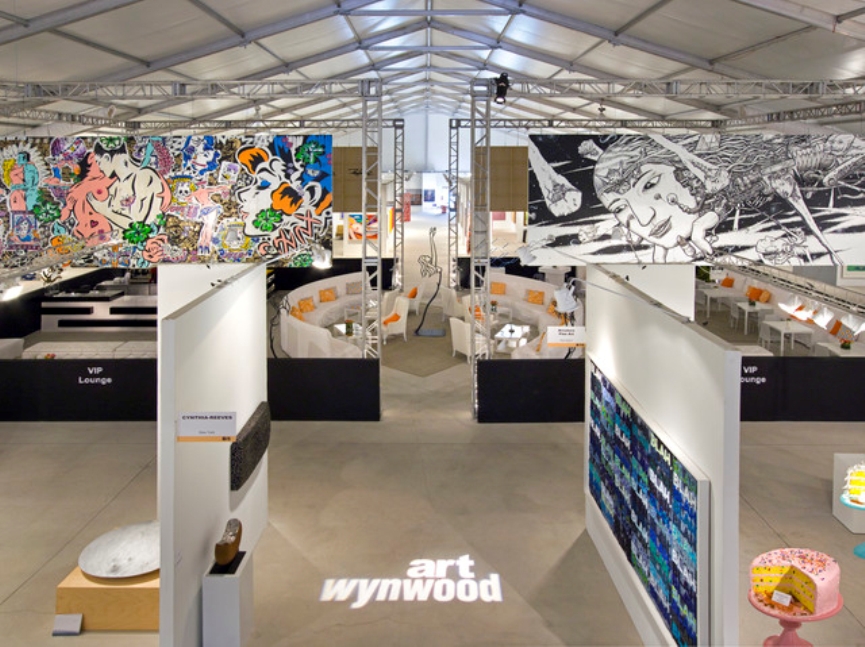 Street Artist Award of Art Wynwood was established to give recognition to artists who highlight the street art scene with their unique approach, expression, skill and socially conscious concept. The award has an objective to signify the influence and emphasize the importance of exceptional street art on the contemporary art scene.
Finalists will be chosen out of a pool made by gallery nominated artists, as each gallery can nominate up to three creatives. The prize will be in the range of $15,000, including cash award for the artist and complimentary booth space for the gallery at the next Art Wynwood fair in Miami, as well as extra media exposure and exhibiting opportunities.
 As Wynwood district evolves into one of the most important urbans art centers of the planet, we look forward to witnessing new mural projects that adorn the city walls after every art oriented event. Last year Wynwood art fair in Miami drew over twenty-six thousand visitors, including art collectors, curators, enthusiasts and creatives across the five day period, the organizers are expecting an even more successful fair the upcoming weekend.
Schedule of Events
ART WYNWOOD VIP PREVIEW will occur Thursday, February 13, 2014 at 6pm at Art Wynwood Pavillion. VIP cardholders and press are to attend.
ART WYNWOOD VALENTINE'S AFTER PARTY @ BAC (BAKEHOUSE ART COMPLEX) on Friday, February 14, 2014 at 7pm will feature open artists' studios. Complimentary admission for VIP cardholders and participants, tickets for general public $10 each.
ARTRAGEOUS KIDS CENTER will cover three days, from Saturday to Monday, February 15-17, 2014, encompassing a playroom for kids 3-13, whose parents are visiting art fair. The program will go down at Miami Children's Museum with art games, puzzles, stories and other fun kid stuff.