A major group exhibition Pulp by some of The Outsiders' and Lazarides' galleries most recognized artists is taking place these days. Pulp features an impressive line-up of major artists in urban art exhibiting drawings, paintings (and one skateboard) created on, or using, paper. With sixteen artists participating, the exhibition is a major showcase for urban art fans from all over Europe and beyond. Alongside Lazarides' superstars like Shepard "Obey" Fairey, Invader, Oliver Jeffers, Todd James and Ian Francis, Pulp also introduces some exciting new artists for the very first time. The Outsiders Newcastle is one of the premier galleries exhibiting the urban genre and new contemporary painting worldwide. With its stellar roll-call, Pulp solidifies the gallery's reputation as a major international force in established and emerging art.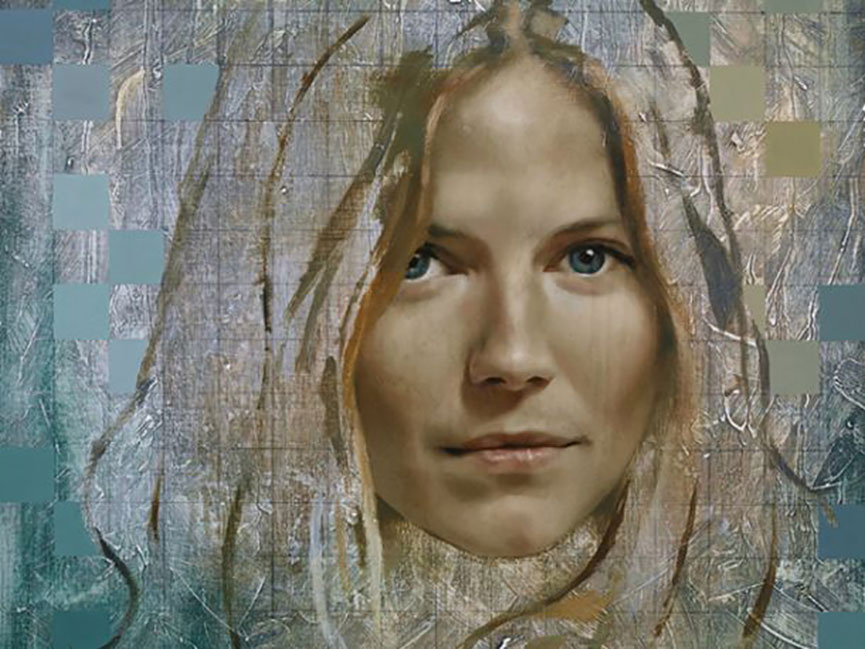 Established
The exhibition is a chance to see world-class portrait painter Jonathan Yeo's latest A-list celebrity paintings in the form of uniquely hand-finished prints. Street art superstar Invader returns to the northeast of England for the first time since 2006. This time though Invader armed with graph paper rather than ceramic tiles. Contemporary painter Ian Francis exhibits a selection of his conceptual works while one of urban arts few sculptors, Mark Jenkins, presents a somewhat misappropriated skate deck, applying his treasure-from-trash aesthetic to the "works on paper" brief with characteristic wit. Newcastle's homeboy HUSH adds glamour to proceedings with his entrancing avatars of female sexuality.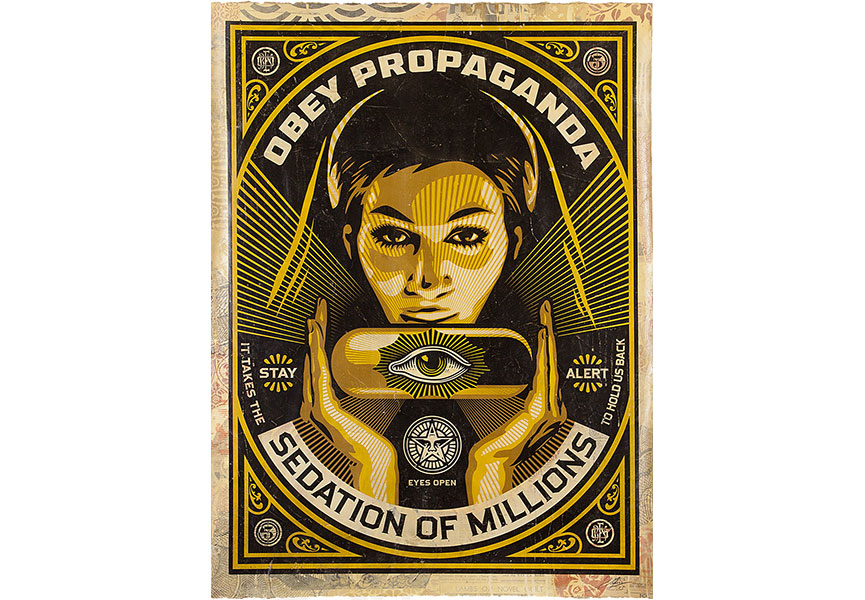 Pioneers
The world-beating line-up also includes two pioneers from either side of the Atlantic: European graffiti legend turned master draughtsman Mode 2, plus the colorful, hilarious and thought-provoking New York pioneer Todd James. Some of the gallery groups youngest talent is also showcased at Pulp. Controversial, prodigal painter Charlie Isoe contributes with some of his beautiful sketches of nudes.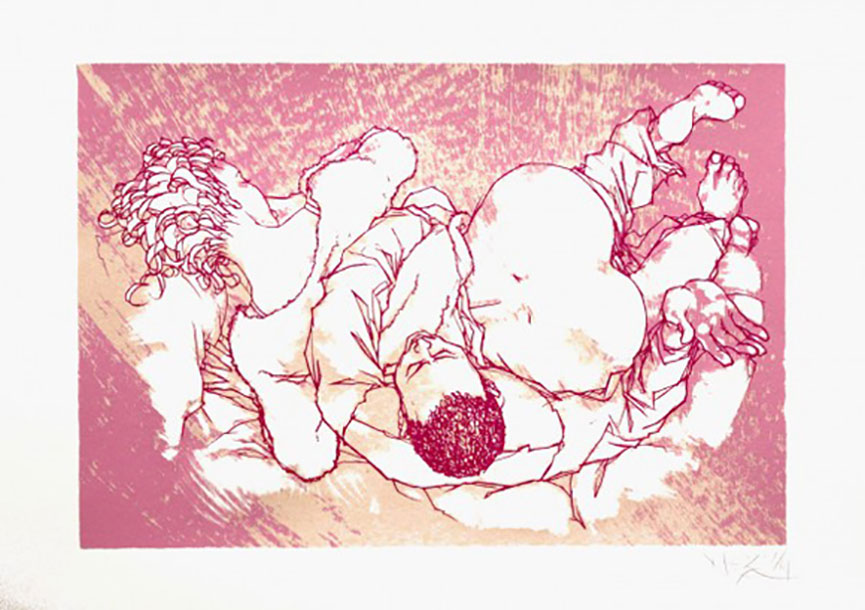 Newcomers
Pulp also welcomes four artists making their debuts for the Lazarides organization. Representing Ukraine, AEC and Waone from Surrealist duo Interesni Kazki (translated as "interesting colors") has independently contributed two immaculate hand-colored etchings in their inimitable Dada-esque style. From Sweden, Billy Norrby presents a taste of what is to come from his blockbuster canvases combining old master techniques with themes from the golden era of fantasy art: think Boris Vallejo meets Botticelli. And last but not least, among artist making their debuts for the Lazarides is Band of Skulls singer and bassist Emma Richardson.