Hoping to jump-start the year on the right note, Galerie Mathgoth is hosting a special exhibition whose program conditioned urban artists to step out of their usual comfort zones.
The central concept of the show tasked the participating artists with creating unique sculptures that needed to reflect their own personal styles and views, both usually reserved for urban surroundings.
Titled Volume, the show did not impose any sort of material restrictions to the participators - the artists had all sorts of materials at their disposal, like metal, aluminum, plaster, wood, paper, terracotta, plastic, etc. The result of such a decision came in the shape of a highly diverse presentation of artworks that perfectly illustrate the creative quality of their makers.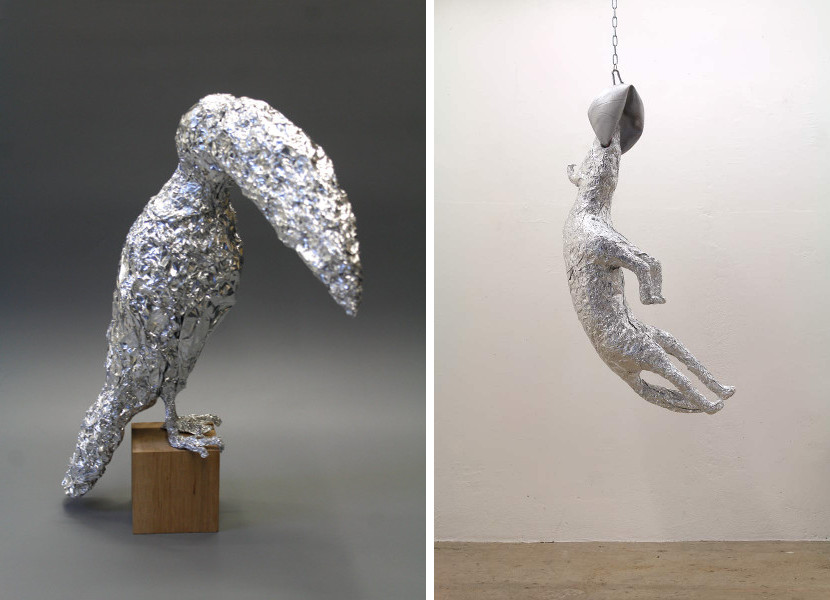 The Goals of Volume
Galerie Mathgoth made sure that the Volume show became an opportunity for the gallery's regular artists to animate and work alongside a few newcomers. Together, they formed an incredible anthology of pieces, all existing in their own creative and stylistic domains yet mutually linked at their core.
Although Volume will emphasize younger artists and their contemporary creations, a few older works of already well-established names from the urban art world will also be making an appearance - namely the pieces Jean Faucheur made a quarter of a century ago and abstract sculptures Gerard Zlotykamien welded during the early 1990s.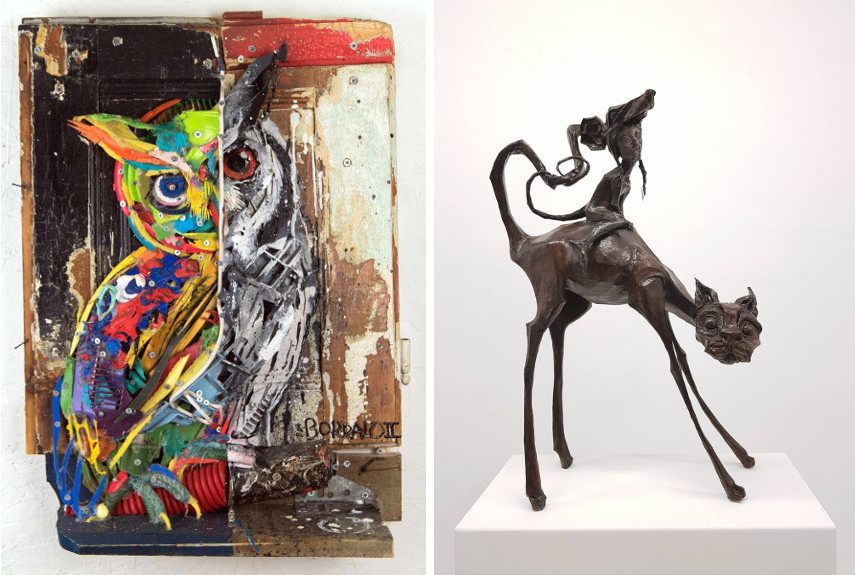 Contemporary Urban Artists Under the Spotlight
Among the most interesting artists behind the Volume are certainly Gilbert Coqalane, a Nancy-based artist accustomed to street interventions, and Bordalo II, a Portuguese street artist who will emphasize his recovered objects concept at the upcoming show.
Speedy Graphito will also be a valuable feature of the exhibition - he prepared watermarked metal parts depicting cartoon characters as well as an improvised custom mailbox. Usually working together, Hera and Akut (two artists behind the Herakut) will each present their individual pieces on this occasion.
TWOONE's plaster buffalo heads are surely gonna attract a lot of attention as well, while Agostino Iacurci's own takes on sculpted flora and fauna is also bound to turn some heads.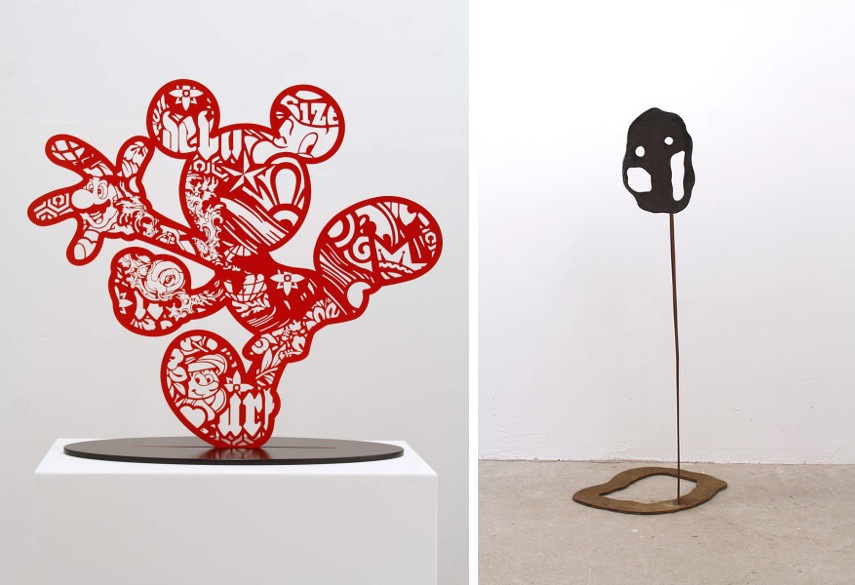 Incredible Exhibition of Sculptures at Galerie Mathgoth
Ultimately, Volume will prove to be an interesting creative ground where a rich artistic diversity will surely flourish. By asking talented artists, all accustomed to working with their own different techniques and styles, to create art with the sole condition of making a sculpture, Galerie Mathgoth managed to expose their political, philosophical, ecological and social views in an incredibly unfiltered fashion.
Volume, an exciting and uncompromising presentation of how urban artists handle sculptures in closed spaces, is taking place at Galerie Mathgoth in Paris, France until the 17th of February 2018.
Featured image: Jean Faucheur - sans titre, 1993; Isaac Cordal - Saturno, 2013; Isaac Cordal - Isolated in the modern outdoors #2, 2017; TWOONE - Buffalo Head, 2014. All images courtesy of Galerie Mathgoth.