Street and urban art has certainly come a long way since its humble beginnings in the 1960s. With the boom of graffiti in the 21st century, street and urban art has been recognized as an art form and has crossed over to the world of galleries. An exciting urban art show entitled Who's Your Daddy? gathering four major artists within this significant art movement will be opening at Kolly Gallery in New York this week. The exhibition will feature new paintings and sculptures by Crash, SupaKitch, Grotesk, and Flying Förtress. Kolly Gallery will present new artistic possibilities of graffiti art practice and how it has evolved since its entry to the contemporary art field.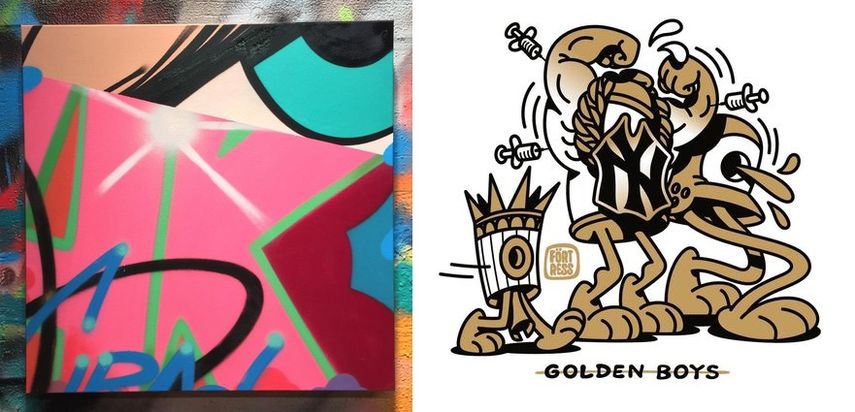 'Who's Your Daddy?' Exhibition Series
The exhibition series Who's Your Daddy? was initiated by Kolly Gallery in September 2015 with the show in Lausanne, Switzerland. With the idea to bring the greater attention to the significance of the urban art movement, these exhibitions are held at various temporary locations, each presenting new works from a selection of cutting edge international artists coming from this artistic background. Examining merging processes between graffiti and fine art and questioning the rules dividing these two art practices, the exhibition showcases the diversity and richness of this movement through the work of prolific and diverse group of artists. This will be the first edition of Who's Your Daddy? in the city of New York.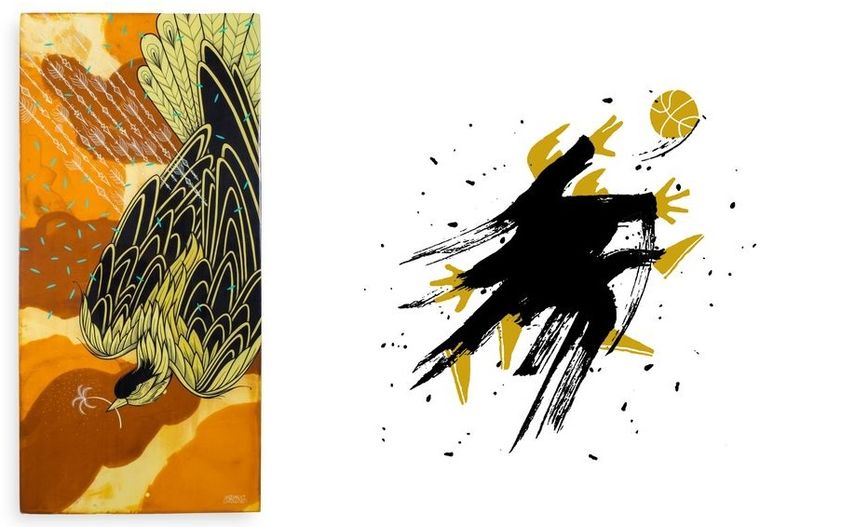 The Practice of Crash, SupaKitch, Grotesk and Flying Förtress
With his very graphic and pop identifiable style that has influenced many generations of street artists, Bronx-based artist John 'Crash' Matos is regarded as the pioneer of the Graffiti art movement. Exhibiting in galleries since 1980, his works are now a part of numerous museum permanent collections. Transitioning from graffiti into studio works, the French painter and tattoo artist SupaKitch mixes various techniques including spray, acrylic paint, collage and silkscreen. With a lot of Asian and musical influences, his has created an impressive world of vegetation and anthropomorphic creatures. A Swiss artist, designer and art director now based in Brooklyn, Grotesk has developed his unique style consisted of illustration and sculptures carved out of wood. Having developed an illustrative and iconic form of graffiti, the German-based artists, designer and illustrator Flying Förtress has been exhibiting his recognizable Teddy Troops figures in public spaces of many cities all around the world. These recognizable pieces have also been developed into art toys.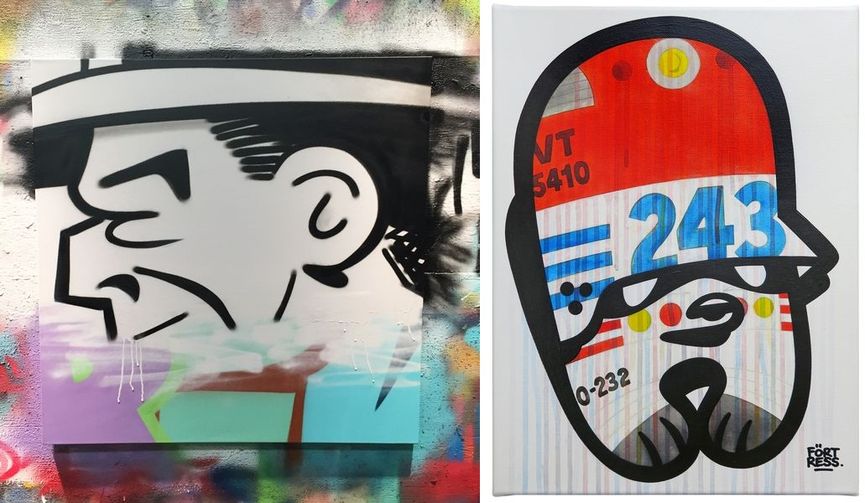 Urban Art Show at Kolly Gallery
Kolly Gallery is the largest gallery in Switzerland dedicated to urban art. Building a network of national and international artists at the forefront of the graphic culture and the latest urban art trends, Kolly Gallery is committed to bringing the urban art universe to Zurich by showcasing exceptional works from internationally renowned artists. The exhibition Who's Your Daddy? will be on show at the Gallery in New York from May 20th till May 22nd, 2016. The opening reception will be held on Thursday, May 19th from 6pm to 8pm.
Who's Your Daddy at Kolly Gallery
Featured images: Supakitch (detail); Grotesk - Father and Son (detail); John Crash - Mato (detail). All images courtesy of Kolly Gallery.