Nothing new can be created. Only reinterpretations can exist. These are the stances which represent the oversimplification of the poststructuralist notion of intertextuality. There is no interaction between the artwork and the spectator (reader), only other notions (texts) which have been imprinted by the artist and his public. So, now what? Ulysses is actually Odyssey, only with a different creative input? There is no artistic value to Joyce's masterpiece? Or, rather, if we return to the sphere of urban art, Banksy is simply a glorified copycat and Shepard Fairey is just someone who reproduces the same notion over and over again? We have continued oversimplifying… Intertextuality does not mean the death of inspirational work. Quite the opposite.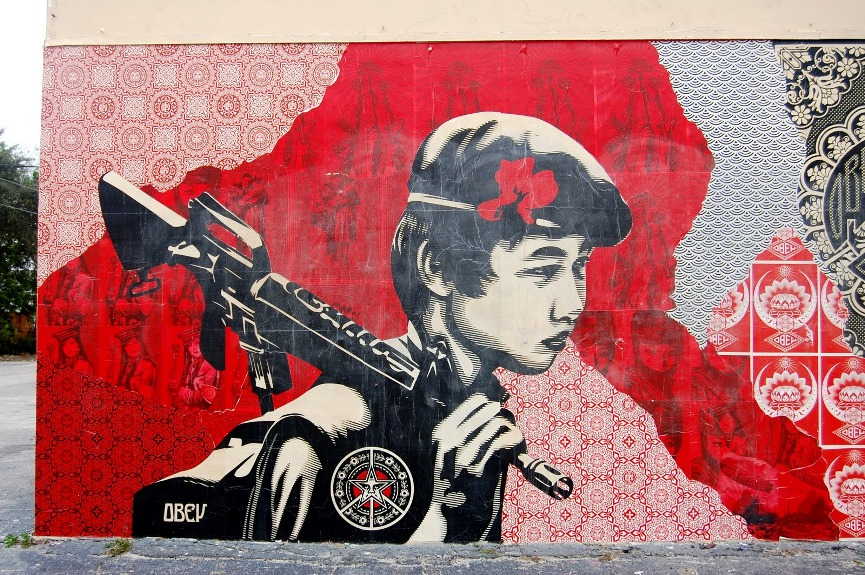 To Create in Context
An urban artist always creates in context. Whether it is a choice of a temporary home for his artwork or an inspirational message that has to be seen as soon as possible, the artwork is always recognizable by the context. It is the peeling of the layers of posters from the wall which allow Vhils to find the contextual meaning in the temporality and, thus, express his work in the present. Just like the Vienna mural, created in the context of local discourses concerning the architectural notions as well as socio-religious commentary, by the artistic duo CYRCLE. When one looks at the pieces of these artists, one does not question where did the inspiration come from, but, rather, already contemplates contextual meaning of the art. This is an attribute so innate to urban and street art. But, what of the search for context?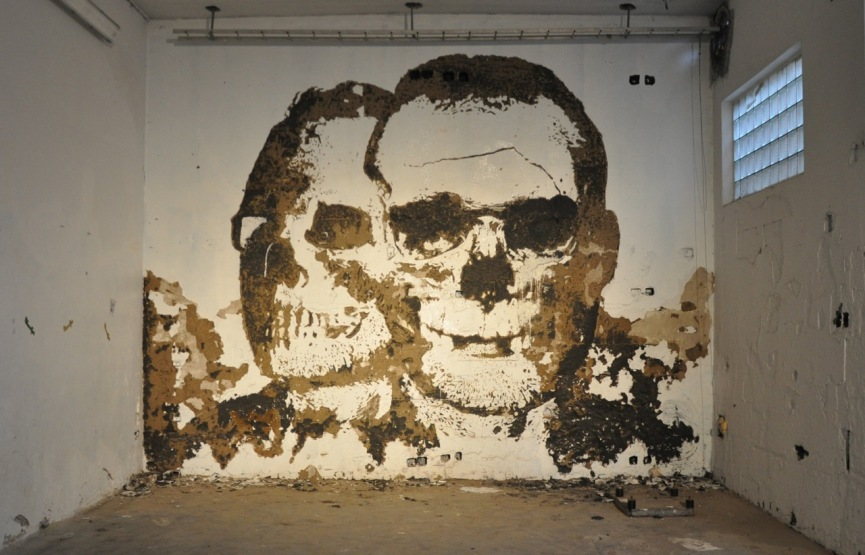 Inspired by the World
The inherent drive of a street artist to create is almost always molded by the elements which are intrusively present in the community which he tries to influence. Sending a certain message becomes compressed in the aesthetics which is simultaneously complex and accessible to the eye of the public. When one looks at the reimagining of Gustav Klimt's The Kiss at a crumbling and bullet-torn surface of a building in Damask, one becomes instantly aware of the gravity of civil war and an essential need for beauty and hope. Tammam Azzam's rendering of a famous artistic expression is more than a socio-political commentary, it is an inspirational cry for peace.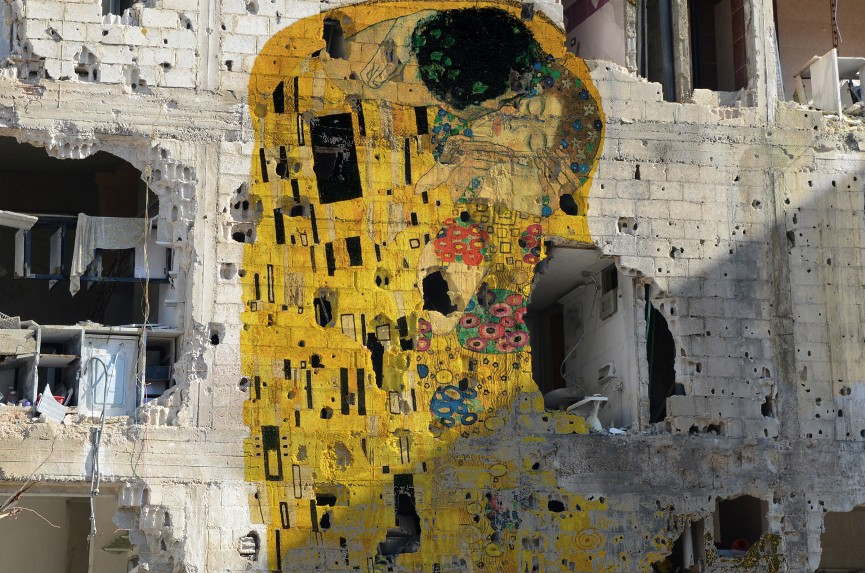 A Street Artist's Situation
There cannot be a single answer to the questions of an urban artist's origin of inspiration and how urban art inspires the world. The answer is hidden in the specific situation of the artist himself. This is a state of the urge to create and a state of responding to the pulse of the context in which he creates. And here it is! Covered in layers of intertextuality, urban art represents something more than a subversive subcultural phenomenon and even something more profound than an artistic expression. It is a potential for giving new meaning. Inspirare means to breathe into.
Featured image: Icy and Sot - Flower Power