Yvo Mathier has been a proprietor of Switzerland-based winery Cave Fin Bec for quite some time. Besides loving the art of making wine, Mathier has been an art enthusiast as well. This is how he came up with the idea of combining his two interests into one unique and beautiful experience and created an event called myFINBEC that brings these two passions together. The first myFINBEC featured famous names like Revok, Mode2, Faith 47, Askew One, ESOW, JASM, TRD1 and Demes, while this year, besides the great art names participating, myFINBEC 2014 event will even start a European tour to several cities.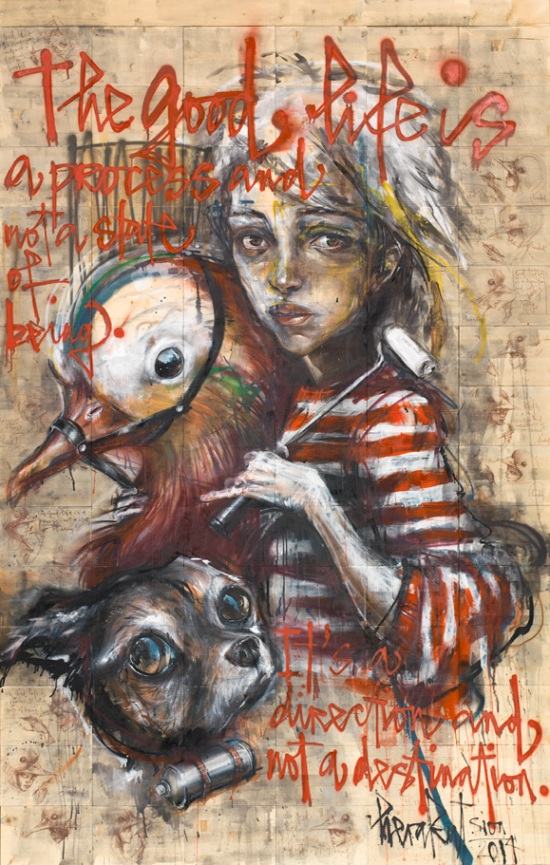 It's About Sharing
If you wonder what makes this event so special – it's the combination of great artist names and amazing wine. Artists are called each year to paint eight labels on 672 stacked wood wine crates (84 crates for each painting). These eight paintings are later printed as wine labels for Cave Fin Bec's special limited edition of organic wine. Then each of the eight paintings are taken apart case by case, and these cases are filled with six bottles of wine. When all of this is over, each case of wine is made available to anywhere in the world that wine can be legally shipped. This way, buyers are getting a unique chance to become owners of the original works of art without having to spend a lot of money, as they would initially do, and on top of that, have a glass or two of an amazing wine. As myFINBEC likes to emphasize, 'It's all about sharing'.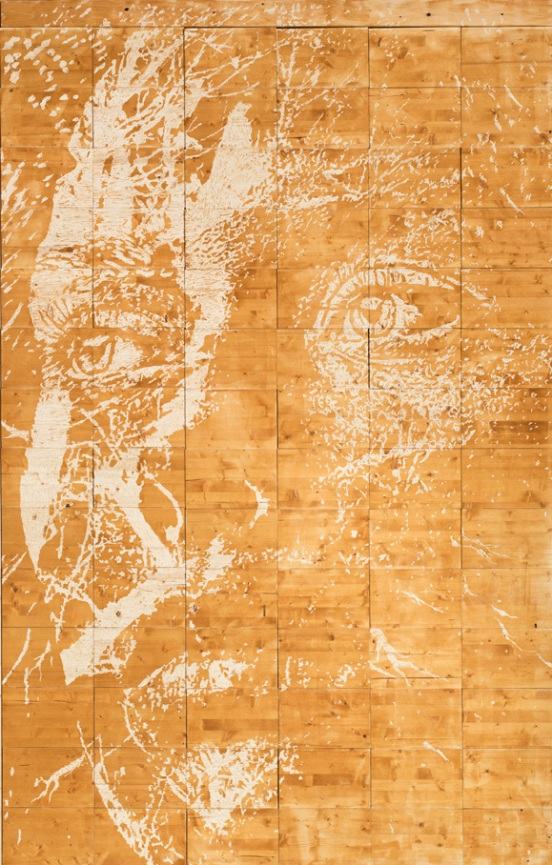 myFINBEC Art + Wine European Tour
This year, myFINBEC Art has started a Wine European Tour that consists of series of four day pop-up shows that are held in street galleries. Eight murals, each measuring over 3 meters high and 2 meters wide will be on display. Attendees of the Art + Wine show will be able to purchase sections of the original art in the form of wood wine cases. These wood cases will later by filled with six bottles of Cave Fin Bec's organic red and white wine. Also available at the art show are limited edition signed art prints of each painting. This way, visitors will get the chance to see the actual artworks done for myFINBEC 2014 by VHILS from Portugal, Herakut from Germany, C215 from France and Etam Cru from Poland. So, if you happen to be in Germany this week, newest show by myFINBEC Art + Wine European Tour is happening on August 15 and running through August 17 at Ruttkowski68 Gallery in Cologne.