As its latest gem and the best possible analysis of graffiti art and its developments, Artcan Gallery in Montpellier has decided to gather four amazing artists and to ask one simple question - What if Kandinsky shared his workshop with the featured urban artists? By placing in focus the works of Rammellzee, Futura 2000, Toxic, and Medra their joined show Kandinsky Was My Roommate showcases that in spite of the fact that graffiti art is frequently perceived as savage and simplistic it also holds a spiritual side. One of the privileges of experiencing a joined show, gathered under an umbrella of shared thoughts and ideas, is the ability to not only experience each individual style of the artist but to truly get a glimpse of the latest urban and graffiti expressions and this exhibition offers just that and much more.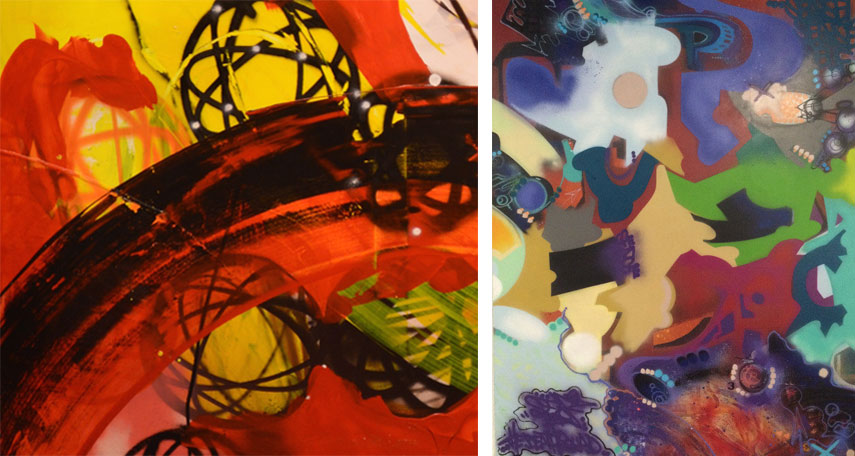 The Spiritual in Art
In 1921, Wassily Kandinsky wrote one of the most prestigious writings in art's history. The short book On The Spiritual in Art forever changed the way art was perceived. Allowing abstract art, symbolic quality of line, and color to enter through an open door, Kandinsky paved the way for the present generation of artists who focus their practice on the analysis of art's elements and non-representational presentation of the reality. This way of understanding art's role takes shape across an array of disciplines and styles and it is no surprise that it became one of the major sources of inspiration for urban and graffiti artists as well. His influence transpires from the 80s in the no less genial Futura and Rammellzee, and we can sense his soul vibrating in front of the luminous and colorful power of Medra and Toxi's work.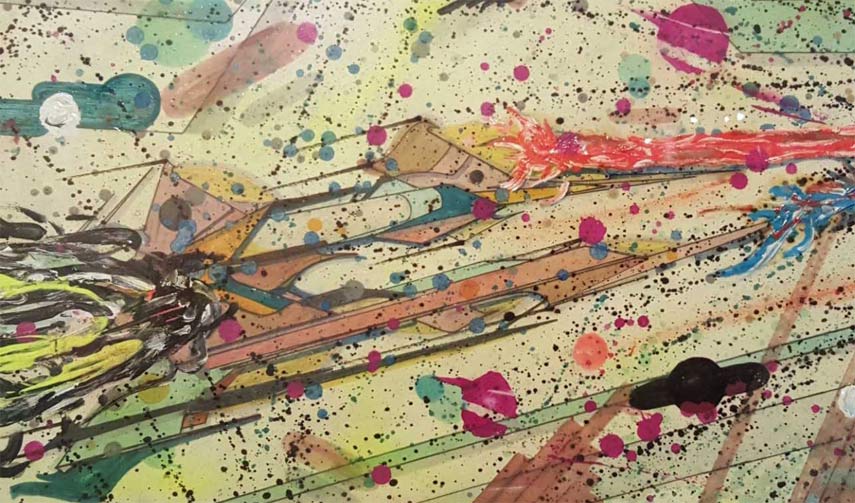 The Featured Artists
As one of the first artists who took the art of graffiti beyond simple lettering in the New York Subway and placed it in a more abstract and creative direction, Rammellzee's influence on the developments of the graffiti movement is huge. Apart from his transformations of letters into weapons of war, he also contributed towards art theory by promoting an idea of breaking free from the shackles of language. Next to him, Futura 2000's contribution to graffiti art started very early own and through his contact with other authors of the movement such as Stay High 149. His explosive images celebrate color, the inclusion of atoms, and various structures. This gifted graffiti bomber is now one of the last of New York's 1980s virtuosos who is still active, puttinghis creative genius to work. Torrick Ablack, alias Toxic, seems to be the last man standing from the "old school." Along with his friends, J.M Basquiat and Rammellzee, he was a founder member of the "Hollywood Africans" crew. His work has constantly evolved and now tends towards a more abstract approach while maintaining a link with his past as he continues to draw on an established visual identity. Presently, Medra's work features an explosive, colorful painting style that is distinctively and decisively urban. Appearing in a variety of different formats including posters, logos, record sleeves, show sets, exhibitions, studios, and performance art, the artist showcases just how versatile contemporary art production is.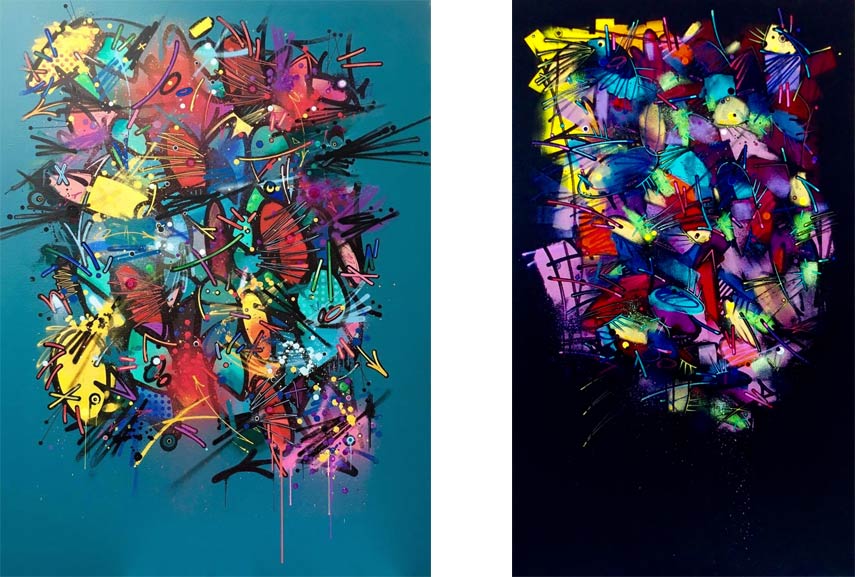 Kandinsky Was My Roommate at Artcan Gallery
For the occasion of a highly expressionistic and abstract joined exhibition Kandinsky Was My Roommate, Artcan Gallery presents the works of Rammellzee, Futura 2000, Toxic, and Medra. The opening ceremony will take place on March 10th, 2017 at 6 pm while the entire exhibition will run from March 11th, 2017 through April 15th, 2017. Apart from this show, the gallery offers yet another surprise by transforming its space in a workshop during the week preceding the opening, during which Inspired by the works of Futura, Rammellzee and Toxic for the exhibition, the artists Babs and Medra will create works Made in Montpellier and will customize the gallery.
All images courtesy of Artcan Gallery. Featured image: Babs - Artwork