Urban Currents is a new exhibition of urban arts at Kirk Gallery. The show explores newest tendencies in Urban art from the United States, but also from other parts of the world. In recent years, the popularity of Urban arts increased significantly. The interest in this form of artistic practice comes from both collectors and curators, who raised the profiles of many creatives and made them into household names in art circles. The show displays a number of highly valued and recognized creatives within the scene of Urban arts, offering a glimpse into this versatile and broad field. For Urban Currents, the curators selected works by Oliver Vernon, Robert Proch, James Bullough, Kikyz1313, RONE, Faith47, and Nils Westergard.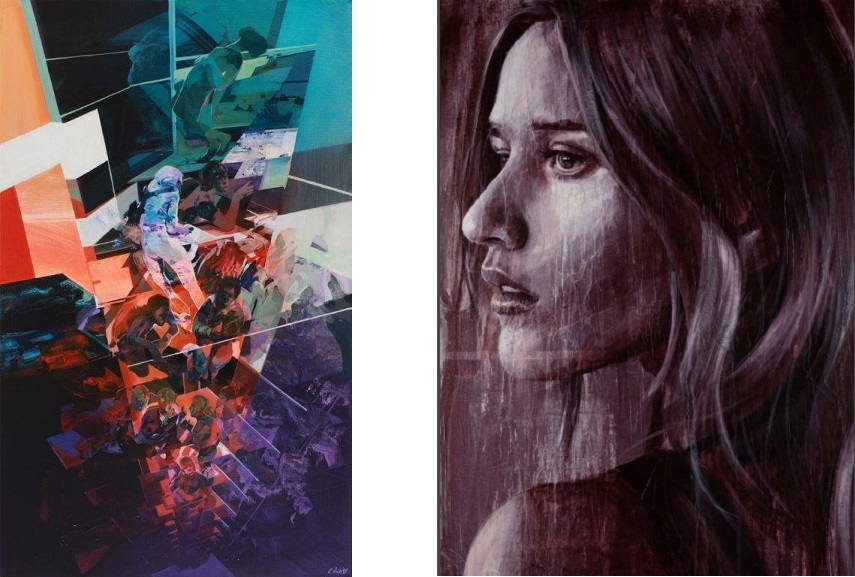 Urban Arts Today
Defining Urban arts today may seem much easier than a few decades in the past. Crystalized over time, urban art scene presently shows versatility of used stiles and techniques, but at the same time, the common link of being done either by street artists, or by creatives inspired by urban settings that surround them, persists. Sometimes defined as a movement that relocated street creatives from open spaces into studios and galleries, the complexity of urban scene today and the number of practitioners situate urban art as the dominant art movement of the first half of the 21st century. The selection of creatives in Urban Currencies is made out of some of the most influential urban creatives of the previous decade, who helped significantly in shaping of the scene. They are exhibited all over the world, but the public has also become familiar with their works through the street murals they made.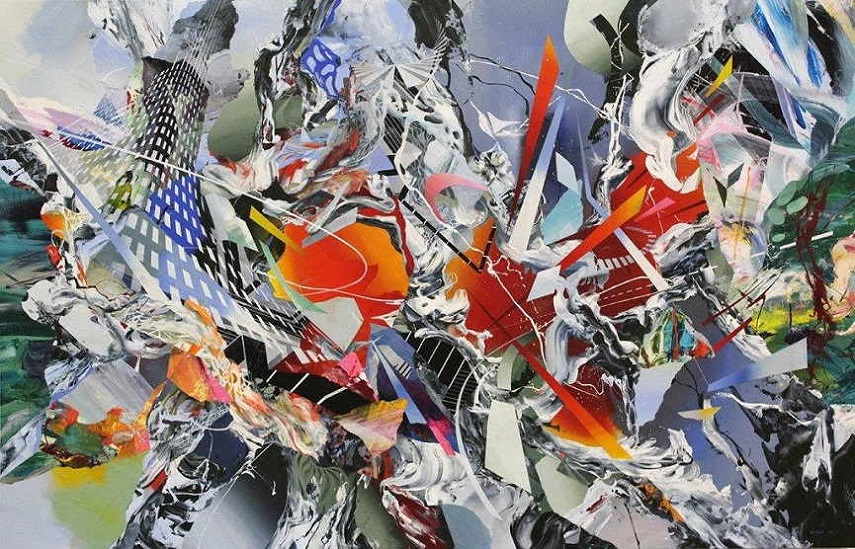 Artists in the Exhibition
Oliver Vernon is known for his energetic works that feature figurative realism situated in wry, surrealistic landscapes. RONE is a creative who comes from Australia. He creates portraits with unique expressive, but also refined aesthetics drawing often from stencil technique. The newest tendencies in visual arts from Mexico are represented through the work of a young artist Kikyz1313, who usually finds inspiration in the use of ink, watercolor, and graphite. Among the artists who combine street techniques with studio work are two Americans, James Bullough and Nils Westergard. They use exclusively spray paint on wood or canvas. Faith47 and Robert Proch are well known among the circles who visit the gallery, and they round up the list of selected creatives for the show.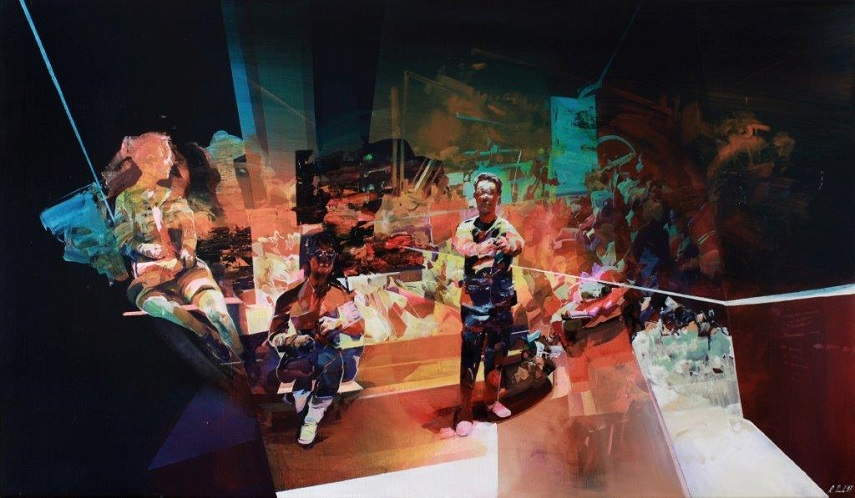 Urban Currencies at Kirk Gallery
KIRK Gallery features Danish and international contemporary art, showcasing new tendencies and expressions within the young contemporary art scene. The focus of programs is on contemporary art scene, especially the relations between fine arts and urban expressions. It is operated by Lene Kirk and a stuff of three assistants, who prepare monthly exhibitions at the spacious downtown Aalborg location, Denmark. Among the recently organized projects Out in the Open mural project stands out. Besides cooperating with museums and other galleries, this art space is also a regular participant of art fairs both in Denmark and abroad. Urban Currencies exhibition opens on February 11, and will be on view until March 18, 2017.
Featured images: Nils Westergard - Meredith (Stare), detail and full view; James Bullough - Unraveled, (left) James Bullough - Gwen, (right); Kikyz1313 - Devouring Smile; Nils Westergard - Libby (Shoulder); Oliver Vernon - Peripheral Gates. All images courtesy of Kirk Gallery.