A celebration of urban graphic art is about to begin in Berlin. The eighth edition of the Berlin Graphic Days will bring together more than 100 national and international illustrators, designers and street artists. They will present their art or create their artworks on the spot. On the other hand, the pieces will be on sale, so the art lovers and collectors have a perfect opportunity to buy some great art. The Berlin Graphic Days will take place in the famous Berlin's underground art space – Urban Spree. This event is not only about urban graphic art; a number of great musicians will perform as well, with an extensive program that includes live painting shows, live music, DJs, and good food.
Urban Graphic Art Festival in Berlin
Berlin Graphic Days has already become one of the most popular and most visited street and urban art festivals in Berlin. With every year, there are more participants, and there are more visitors. Around 100 street artists, designers and illustrators have been selected for the festival, and they will represent the best graphic aspects of contemporary urban graphic art practice. Berlin Graphic Days is not only a place for exhibitions of amazing art, but also an art market. It is a great opportunity, particularly for young collectors to buy artworks for relatively good prices. These types of art events are, in general, the place where those art enthusiasts whose aim is to become collectors can start build their own collections. By doing so, they will become a part of a greater community of collectors who respect urban and street art as a legitimate part of contemporary art. The full list of exhibitors will be announced soon, but we can confirm that artists such as DMC (Draw Me Close) will participate in the festival.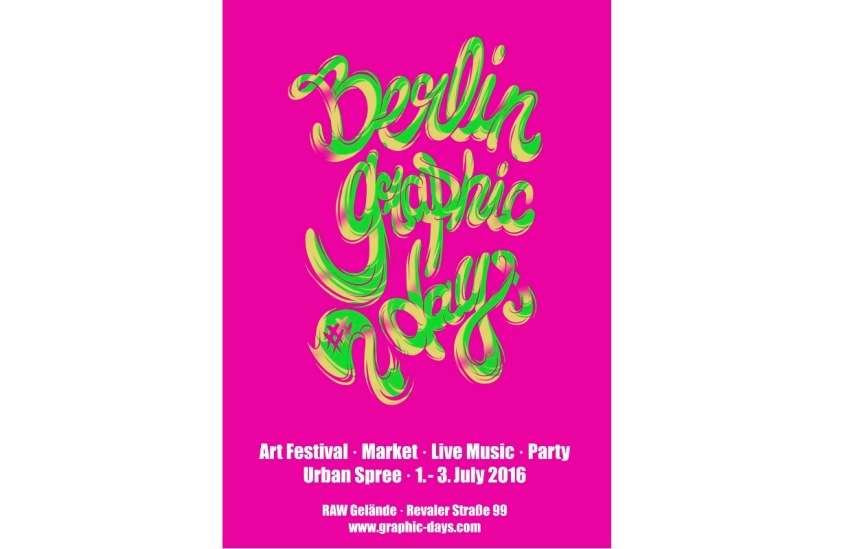 Program of the Festival
The program of the festival is divided between art exhibitions and music program. On Friday, July 1, the night market will start with the opening party, live paintings and live music starting from 6pm. During the night market, the visitors may find pieces of art, screen printing posters, colorful T-shirts, unique items, books, paintings and a lot of original graphic works (this can be found not only during the Night Market, but during the whole festival). When it comes to music, Hektisch Kunst and DJ Cher Monsieur will be in charge for keeping the good vibes during the night. On Saturday, July 2, art festival will take place from 12pm until 10pm, and again with fantastic music. Mother of the Unicorn and Andrew Clastridge are scheduled to perform. Finally, on Sunday, July 3, the art festival takes place from 12pm until 9pm with Zap in charge for music.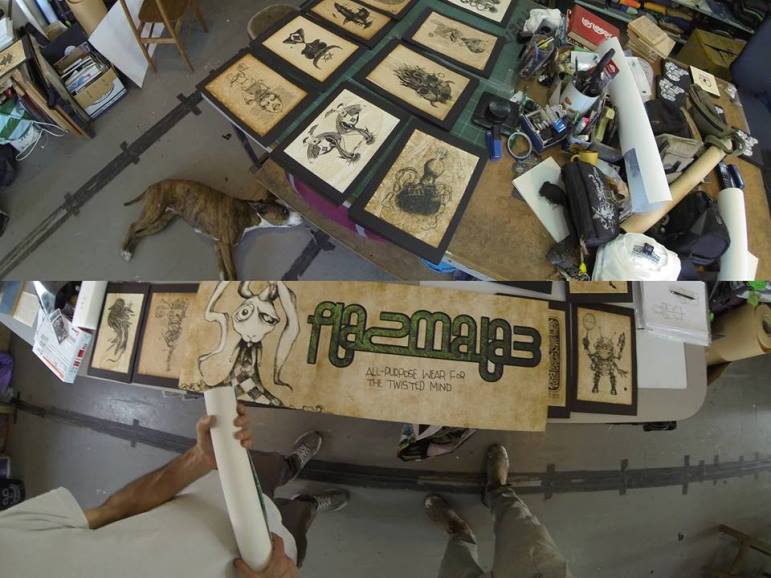 Practical Information
Berlin Graphic Days #8 will take place from July 1 until July 3, 2016 at Urban Spree art space in Berlin. The Night Market is co-organized by GRANMA BERLIN who invited artists to present their work. The daily ticket for the festival costs 5 Euro, while the Festival ticket can be bought for 8 Euro. More information about Berlin Graphic Days can be found on the official Facebook page event of the festival.
Featured Image: Berlin Graphic Days 8. All Images courtesy of Berlin Graphic Days.