In association with URBAN NATION, as part of their ongoing series, Project M in Berlin, StolenSpace Gallery is organizing a group show that every street art lover simply has to visit. Entitled Freedom, this group show features  new original artworks by 10 of the worlds most established and emerging urban artists: Shepard Fairey, D*Face, Maya Hayuk, Cyrcle., Word To Mother, Miss Van, Thema London Police, Joram Roukes and Snik & Evoca1. As a co-organizer of this event, URBAN NATION is a step nearer in accomplishing its goal – to become the first institution worldwide to exclusively collect and exhibit contemporary graffiti and street art.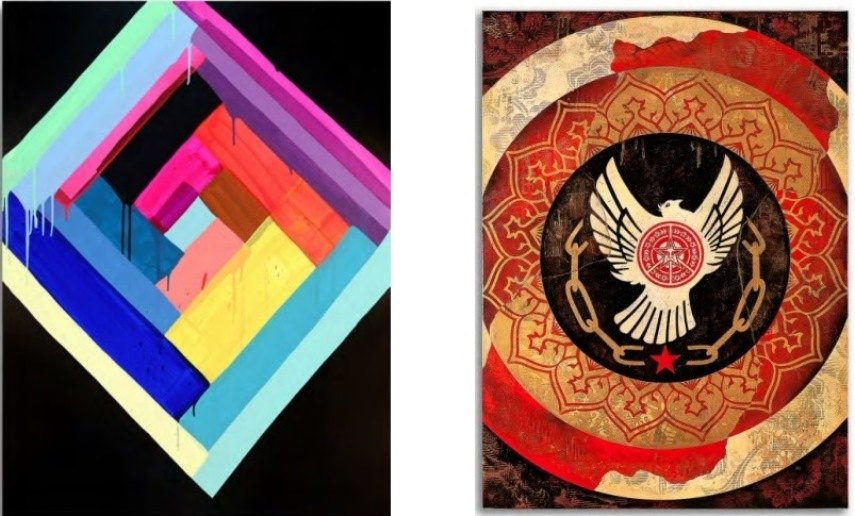 URBAN NATION Projects in Berlin
Since late 2013, URBAN NATION has regularly invited international or local artists and curators from the urban art scene to Berlin, to decorate and artistically enhance urban spaces. With non-profit workshops, events und exhibitions in public spaces, it promotes community, public participation and creative exchange. Recently, URBAN NATION has been organizing Project M - an ongoing art initiative with the goal of promoting community and creative exchange. The three aspects of the Project M include a group exhibition, street murals and ten paintings placed in the window panels of the institution. The seventh and final instalment of the Project M is the Freedom show (Project M/8), curated (as we mentioned) by the London-based StolenSpace Gallery. From June 15th to June 20th, five selected stars of the Urban Art scene will meet up at Bülowstrasse in Schöneberg to create some amazing murals. Maya Hayuk will paint a large-scale mural on the façade of URBAN NATION building (the biggest artwork in the project). Shepard Fairey, D*Face, Cyrcle & Word to Mother will be creating large scale public wall murals at a nearby location (Bülowstrasse 31 and 32).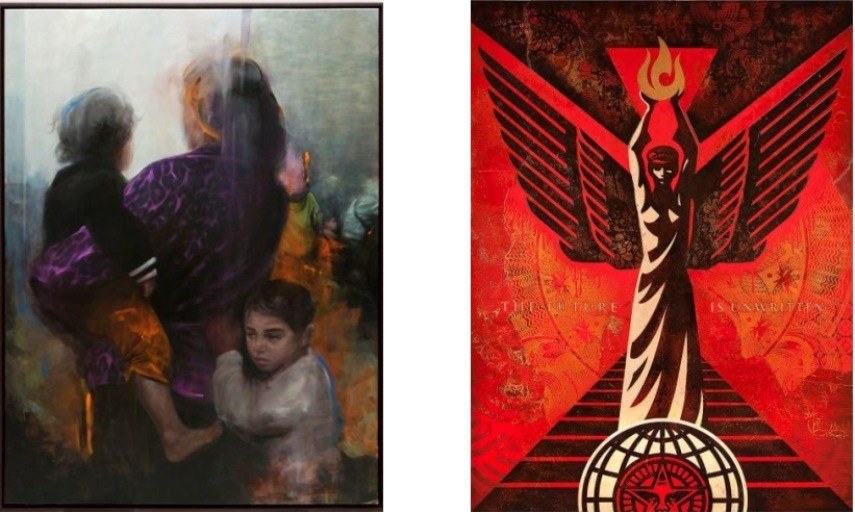 Top Street Artists Changing the Face of the Schöneberg's Walls
Apart from interventions by amazing Maya Hayuk at URBAN NATION building, and murals that will Shepard Fairey, D*Face, Cyrcle and Word to Mother create nearby, several other actions are planned as well. All ten artists are each decorating a shop window on the ground floor of Bülowstrasse 7 with an individual work. Two Projects are also taking place: Elle is painting the façade of Bülowstrasse 95. Lora Zombie is working right next door. All ten artists that participate at Freedom group show create new works on 10x10 foot panels, which will then be placed in windows on the ground floor of URBAN NATION building.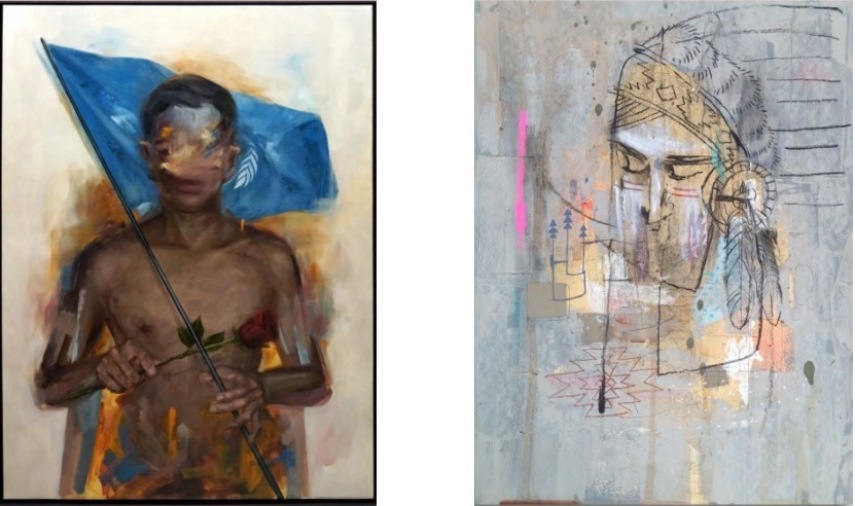 URBAN NATION and StolenSpace Present: Project M/8 and Freedom Group Show
From June 15th to June 20th, selected stars of the Urban Art scene create murals at Schöneberg neighborhood of Berlin. Group exhibition Freedom (with works by Shepard Fairey, D*Face, Maya Hayuk, Cyrcle., Word To Mother, Miss Van, The London Police, Joram Roukes, Snik & Evoca1), curated by StolenSpace Gallery will take place at URBAN NATION, Buelowstrasse 97, Berlin. The opening reception is scheduled for June 20th (7-11pm), while the group show will be on view from June 21st until July 17th, 2015 at URBAN NATION in Berlin.
Sign up for My Widewalls for free, and be informed about upcoming exhibitions!
Featured Image: Shepard Fairey - Peace and Freedom Dove (detail)
Image in Slider: Miss Van - Les Trois Grâces (detail)
All Images courtesy of StolenSpace Gallery.