With painted images being the main performer in fine arts, sculptures and objects seem to have the supporting roles. The situation in Urban Art is quite similar. With so many artists focusing on paintbrushes, pencils and spray cans, those who are known for their sculptures seem to disappear behind the ones working primarily on the canvas. This is the main reason why Pretty Portal will mount an exhibition featuring sculptures and objects of artists from the area of Urban Contemporary. Simply titled Urban Sculptures, the exhibition will bring together Biserama, Cole Blaq, Cranio, Etnik, Jana & JS, KJ263, Mono Cieza, Pixel Pancho, SAM3, and WESR. The list of artists is quite diverse, with them experimenting with a variety of materials such as wood, metal, plastic or even Lego bricks.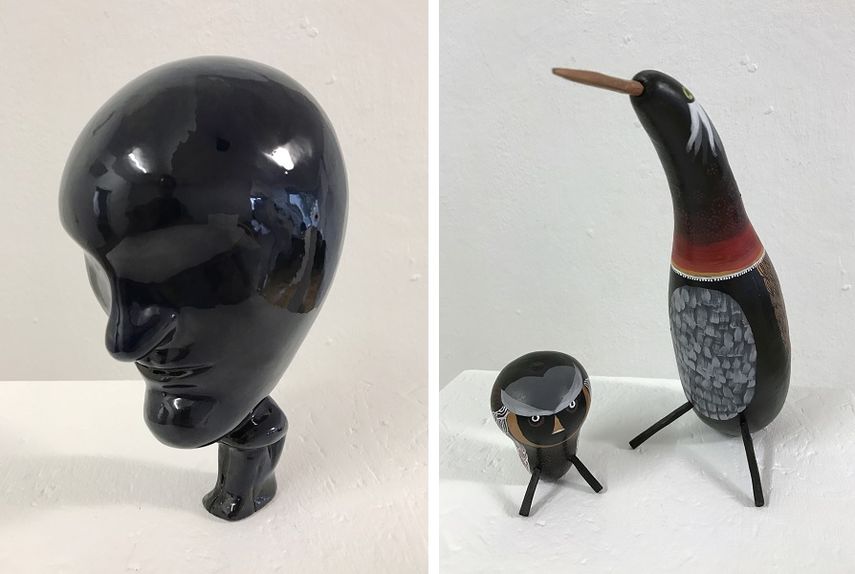 Biserama, Cole Blaq, Cranio, Etnik And Jana & JS
An artist from Germany, Biserama uses an array of materials such as hardened polystyrene, wood and metal to shape multi-dimensional clusters of words and images with impressive size and intricacy to create. His works are imbued with strong messages and symbolism. On the other, Cole Blaq uses Legos to create his works. He was one of the first artists to use Lego bricks to create three-dimensional graffiti sculptures. A Brazilian street artist and painter, Cranio is best known for his blue Indian characters who speak of the environment, consumerism, and corruption. These characters emerged from his desire to show the indigenous people from Brazil and all the troubles they're facing in the unforgiving contemporary world. The alias of Italian-Swedish street artist Alessandro Battisti, Etnik shows a great sense of balance and composition with his recognizable style characterized by vivid colors and geometrical objects, that almost create a 3D effect. His practice spans large-scale murals with elaborate concepts, to productions on canvas and sculptures, with the rules of lettering being the starting point of all his work. an Austro-French artist couple, Jana & JS find their inspiration in the city and its architecture, as well as its residents. They spray urban landscapes, portraits and details of architectures with a play of reflections and transparencies.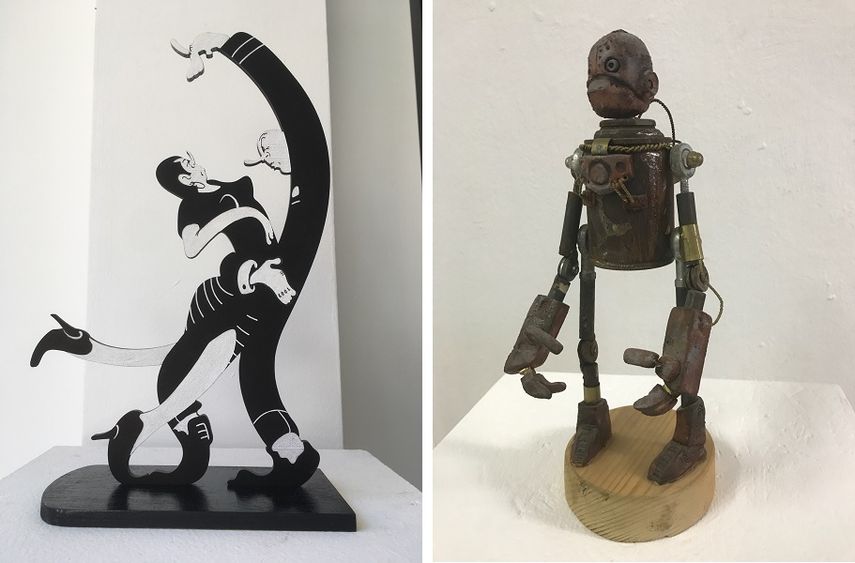 KJ263, Mono Cieza, Pixel Pancho, SAM3 And WESR
Born in Russia growing up in Düsseldorf, KJ263 has a unique style and creates unconventional characters with their twisted limbs. On the other hand, the work of Mono Cieza ranges from traditional paint and pen to line art, canvas, digital, graffiti and sculptures. In his practice, he uses different names including Mista Breakfast and Lord Leigh. An Italian street artist, Pixel Pancho is fascinated with robots. This interest in all machine-like creatures derives from the thought that men are heroes that project their desires for immortality on these machines. An artist coming from Spain, SAM3 creates art that is ironical, poetic, inspiring, but also provocative and challenging. The recurring motifs in his oeuvre are phantasmagorical roots growing out of the bodies of his protagonists. Lastly, WESR's oeuvre ranges from murals, painting and illustration to tattoo art, and is marked by abstract figures with mask-like faces which recall the early 20th-century Futurism.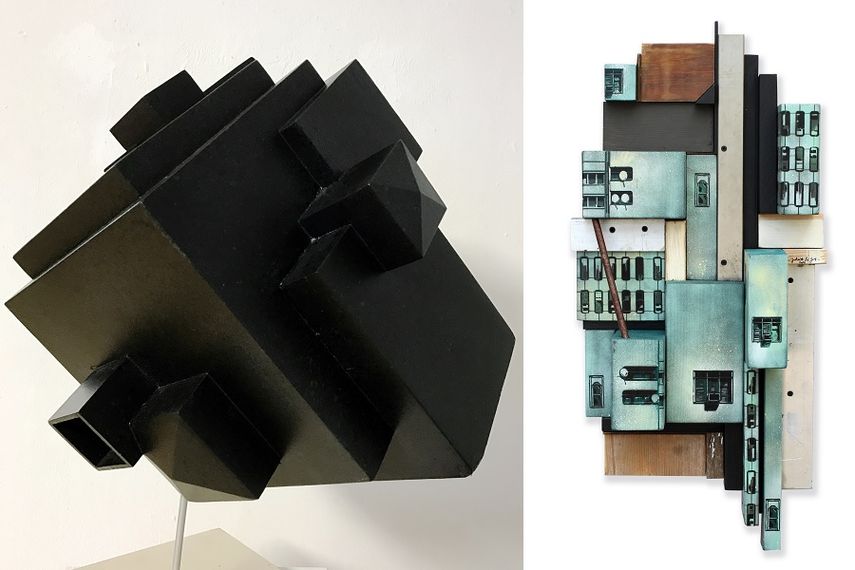 Urban Sculptures at Pretty Portal
The exhibition celebrating Urban Contemporary sculptures and objects will be truly diverse. The visitors will be able to see Pixel Pancho's robot sculptures, some intriguing free-standing art, but also the wall-mounted one such as the abstract architecture images by Jana&JS, abstract objects by ETNIK and figures by Cranio, KJ263, SAM3, Mono, WESR and Biserama, as well as Style Writing with Lego bricks by Cole Blag. The exhibition Urban Sculptures will be on view at Pretty Portal in Dusseldorf from June 23rd until August 11th, 2017. The opening reception will be held on Friday, June 23rd from 7 to 10 p.m.
Featured image: Cole Blaq - Cole. All images courtesy of Pretty Portal.