Berlin and RAW based Place Skateboard Culture magazine is celebrating its jubilee 50th edition. As part of the celebration, magazine's editors have asked 50 of their past contributors like artists and skateboarders to participate in the creation of a double page in the latest magazine issue. Some of the participators include high profile skaters like Holger von Krosigk, Eric Mirbach, Fred Mortagne, Helge Tscharn, Thomas Gentsch, Lucas Beaufort, Easy Does It and many others. All of the works made for the issue will be presented in form of photography as part of the exhibition entitled Place 50. The exhibition will be an opening event for the whole Special Skateboarding week happening at Berlin's Urban Spree Gallery where three main events will be taking place in three different nights…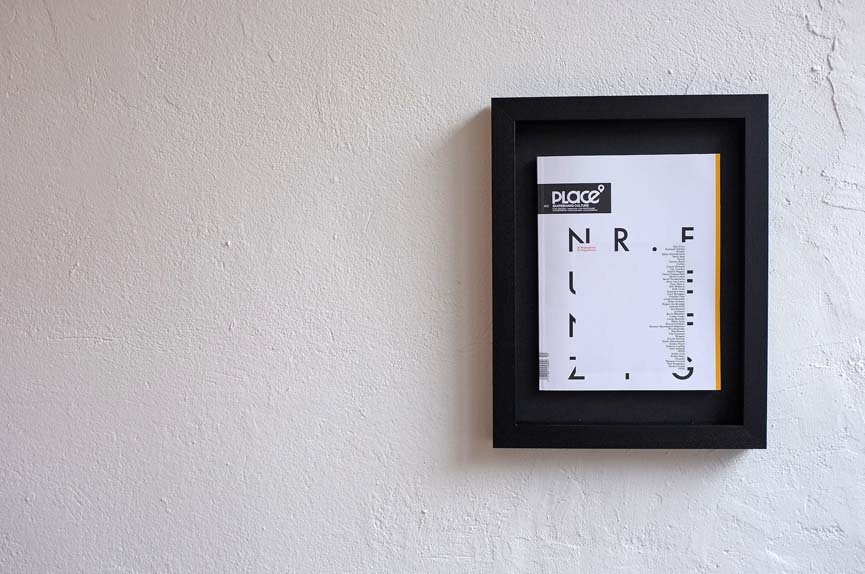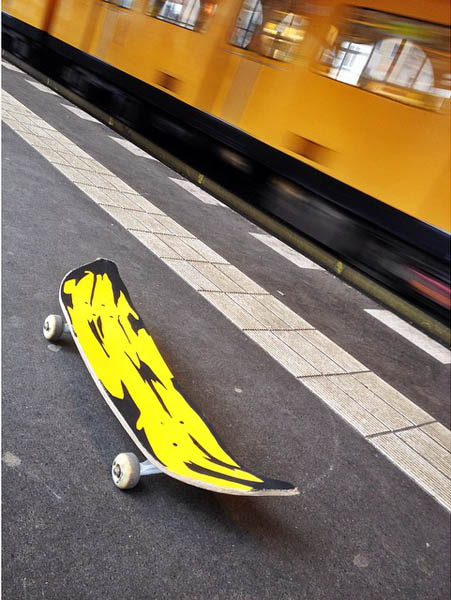 Day One: 50 Artists For the 50th Edition
Events organized as a celebration to the 50th issue of Place Skateboard Culture magazine will be held 17-21 January. Special Skateboarding week at Urban Spree in connection with the Bright Trade Show with three main events will be unfolding on three nights. Starting with the Place 50 exhibition that will feature results of combining skate lifestye and art - 50 photographs at Urban Spree made by high profile skaters, viewers will get back to the roots and remember old days, what was life like few decades ago and compare it to the today's hype and chaos. Not only you will get the chance to relive your memories, but you'll also have a unique opportunity to experience it through 50 different perspectives, all offered by 50 amazingly talented people, some with strong artistic backgrounds. Skaters like Holger von Krosigk, Eric Mirbach, Fred Mortagne, Helge Tscharn, Thomas Gentsch, Lucas Beaufort, Easy Does It will show installations, photographs, objects like the funky banana board done by Easy Does It, drawings, video...
Day Two: Skateboard Movie
On Monday, January 19th, all visitors can stop by the movie premiere of Öctagon, which is a short independent dystopian skateboard movie conducted by the three longterm friends Joaquim Bayle (filming), Nicolas Decatoire (graphics and visualizations) and Clément Vanpeperstraete (production). The movie tackles issues like freedom, rebellion and new technologies and creates a visual universe in black and white and a graphical landscape fed with technologic and futuristic references. Along with the screening of Öctagon, audiences can visit a photographic exhibition by French skateboarder and photographer Maxime Verret, who will display 15 black-and-white photographs shot in Tokyo connected to the visuals of the movie.

ÖCTAGON TRAILER from Öctagon on Vimeo.
Day Three: Video Premiere
The last day of the celebration, January 21, is reserved for the premiere of the video Street Jazz, featuring three skateboard topdogs Kai Hillebrandt, Felix Lensing and Danny Sommerfeld wandering in New York. The video is directed by Gerrit Piechowski.
Join the celebration of the 50th issue of Place Skateboard Culture magazine happening from 17th to 21st January, 2015 at Urban Spree in Berlin.
If you want to know more about the upcoming events in Urban Spree in Berlin, sign up for My Widewalls today!

TPDG Supplies Co. | NYC Street Jazz from TPDG Supplies Co. on Vimeo.
Featured image: Maxime Verret