As one of the most exciting and popular artistic spaces in Berlin dedicated to the cultures of street art, graffiti, photography and contemporary art, Urban Spree is home to many artists working in these fields. Within their remarkable 1700 square meter exhibition area, set in a vast post-industrial compound in the heart of the German capital, they foster creativity through numerous shows, workshops, studios, residencies. While their regular program promises one showcase a month, this September they are having the second celebration of their artistic family, through a Summer Group Show featuring twelve of their acclaimed creatives.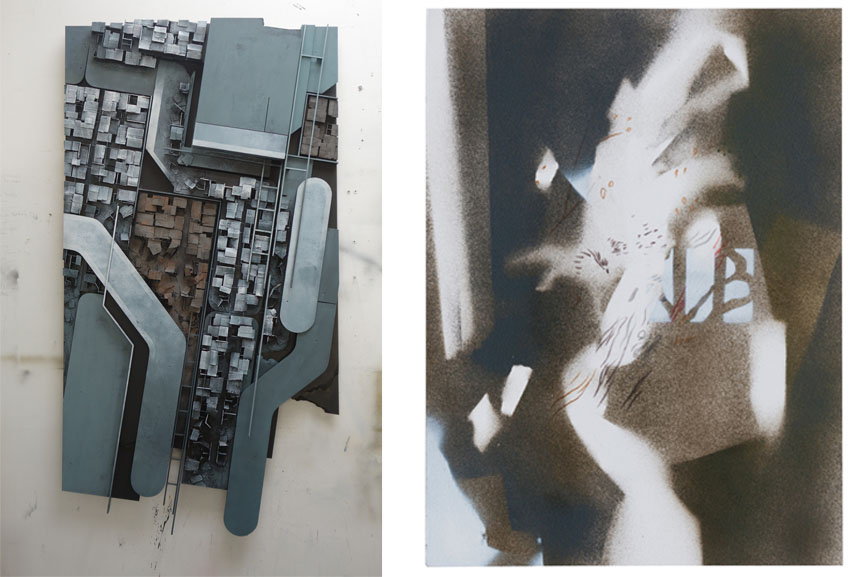 For the Love of Art
During the very first days of September, Urban Spree brought eighteen of their Berlin-based artists to Brussels, where they had an exhibition in collaboration with Molenbeek space LaVallée. Marking the occasion of the first anniversary of the Belgian space there were also workshops by three resident artists, a neon installation and a mini book and print shop. Showing the progress that street art and graffiti made within the fields of abstract and contemporary art, the show will now be on view in Berlin as well. As usual, the vernissage will be accompanied by food and music at the gallery's famous biergarten.
The Participants
Taking the stage from the Germes Gang, who have just had their presentation of works, the Summer Show will put on view twelve artists, most of whom have exhibited in Belgium as well. Among them, we have, Andrea Wan, with her surrealist illustrations, the advertising-based collages of Charlie Anderson, experimental artist Hendrik Czakainski, the abstract Czech Jan Kaláb, legend Jim Avignon, multimedia artist Johannes Mundinger, painter Kid Cash, Ukranian graffiti maker KLONE, comics aficionado Mafia Tabak, expressive graffiti artist Michal Škapa, typography master Rylsee and German duo Various & Gould. If you've missed the Brussels feast, make sure you visit this one, as this is a great opportunity to see many great names in a single space.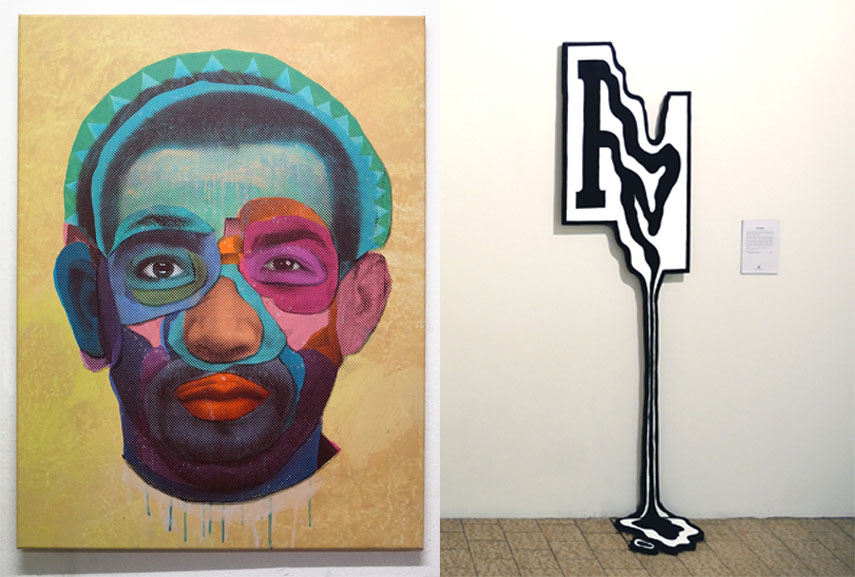 The Urban Spree Summer Group Show
The Urban Spree Summer Group Show will be in view from September 8th through 25th, 2016 at Urban Spree in Berlin, Germany. The opening reception is scheduled for September 8th 2016 from 7pm. Parallel to the exhibition, the Cooking Brazilian Beats and BBQ will take place in the beergarden.
Featured images in slider: Andrea Wan - Wishful thinking; Kid Cash - Naachtwanderung. All images courtesy Urban Spree Galerie.