The end of March will see the third edition of the anticipated UrbanArt Biennale begin, hosted every two years at the Völklingen Ironworks, a World Cultural Heritage Site located in Saarbrücken, Germany. The UrbanArt Biennale has come to be regarded as the most important street art show in Europe, that focuses on the development of artworks that have evolved from graffiti and urban art in the 21st century and presented in the unique industrial setting of the Völklingen Ironworks that boasts an exhibition hall of 10,000 square metres and a grand total of 100,000 square metres across the World Heritage Site that the UrbanArt Biennale 2015 will be presented in, with new spaces being opened that were not previously available to the public along with The Paradise Garden for installations.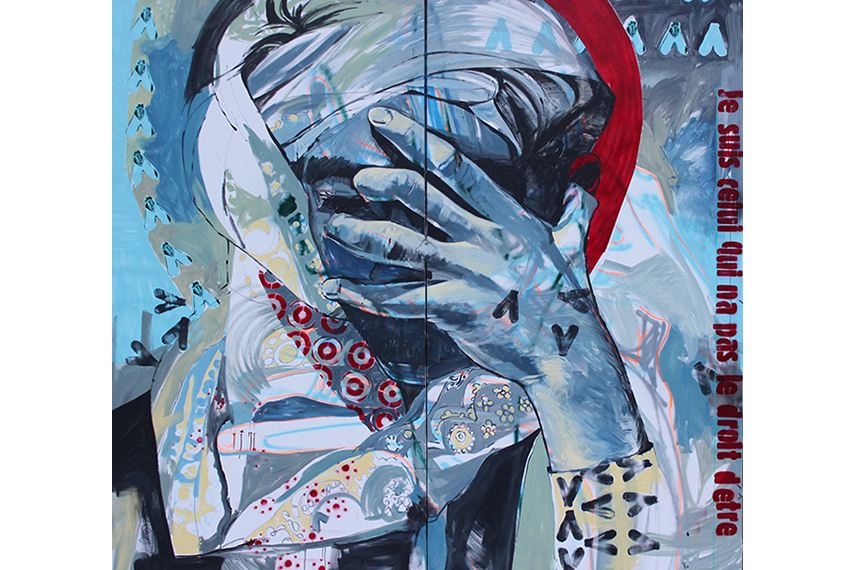 UrbanArt Biennale Street Art Show
The UrbanArt Biennale Street Art Show 2015, curated by the internationally known street artist Reso, was created to promote the recent surge in interest about street art from around the world and present urban art as an exciting and pioneering form of visual art, inviting the established stars of street art to exhibit alongside younger and upcoming street artists. The works and artists represented at UrbanArt Biennale 2015 demonstrates how classic street art, such as graffiti writing and stencil art, can be transformed into specific and independent works of art while still retaining its roots in the world of urban art. This street art show in the Völklingen Ironworks, Saarbrücken, will present the works of more than seventy international urban and street artists that include calligraphy, abstract painting, alternative subculture and stencil work.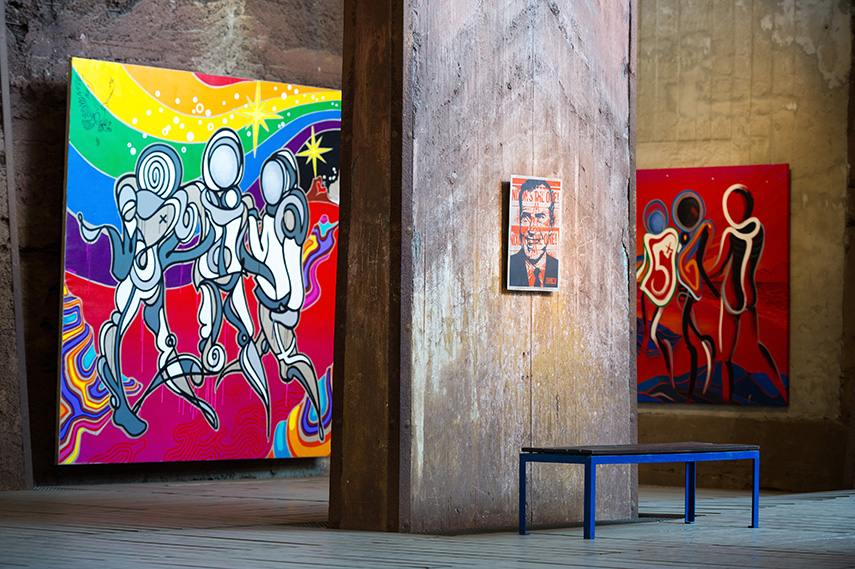 Street Artists at UrbanArt Biennale
The Director General of Völklingen Ironworks, Meinrad Maria Grewenig, acknowledges that urban and street art is now a global phenomenon and the UrbanArt Biennale 2015 Street Art Show has expanded its horizons beyond the normal regions of Europe and North America and this third edition of the show will feature a number of artists from Egypt and Arab countries. A host of big names from the world of urban and street art will be exhibiting at UrbanArt Biennale 2015 including Shepard Fairey (USA), Invader (France), Jef Aérosol (France), Cope2 (USA), L'Atlas (France), JonOne (USA/France), Delta (Holland), M.Chat (France), Logan Hicks (USA), Thomas Canto (France), LX.One (France), Okuda (Spain) and artists from Arab regions including Ammar Abo Bakr, Alaa Awad, Zepha and Nazeer (see Djerbahood article).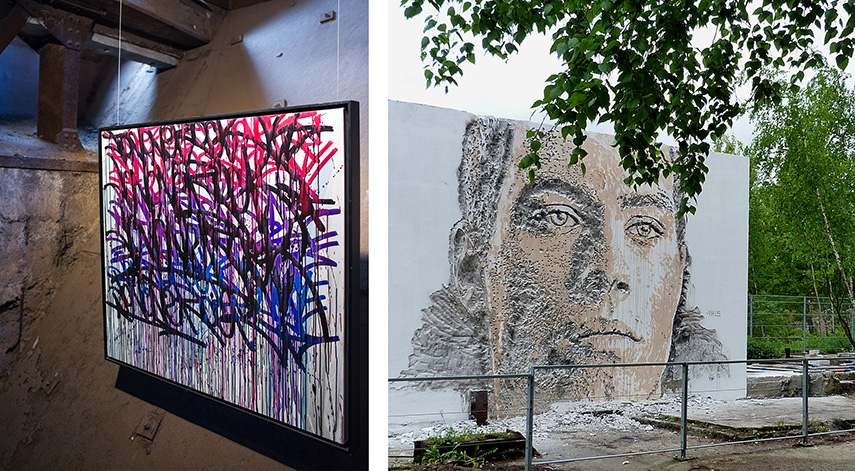 Exciting Time for Urban Art
The UrbanArt Biennale Street Art Show 2015 comes at an exciting time in the history of urban and street art, with many artists who began life creating graffiti breaking through into the world of contemporary art. Many of these artists now split their time between outdoor works and studio artwork, offering up a whole new range of styles and horizons to explore making it particularly interesting to those who are observing. UrbanArt Biennale 2015 recognises that the study of urban and street art is very exciting in the present day and in exhibiting the work of over 70 global street artists at Völklingen Ironworks, an almost perfect location to view such works, they are offering an overview of the recent developments and key positions that exist in urban and street art at the present time. You may enjoy the following articles also: Pop Wall of Dubai, The World's Largest Mural in Syria, Yazan Halwani, Do Not Disturb – Israel's Urban Art and Walls of Freedom.
UrbanArt Biennale 2015, located at Völklingen Ironworks, Saarbrücken, Germany opens on 29th March, 2015 and runs through until 1st November 2015. Check the website for further details.
For all the latest street art news sign up to My Widewalls today!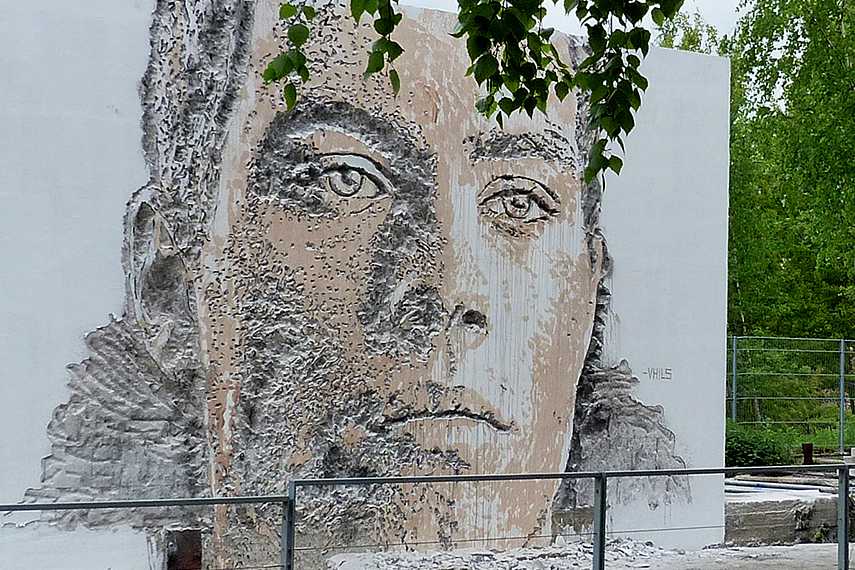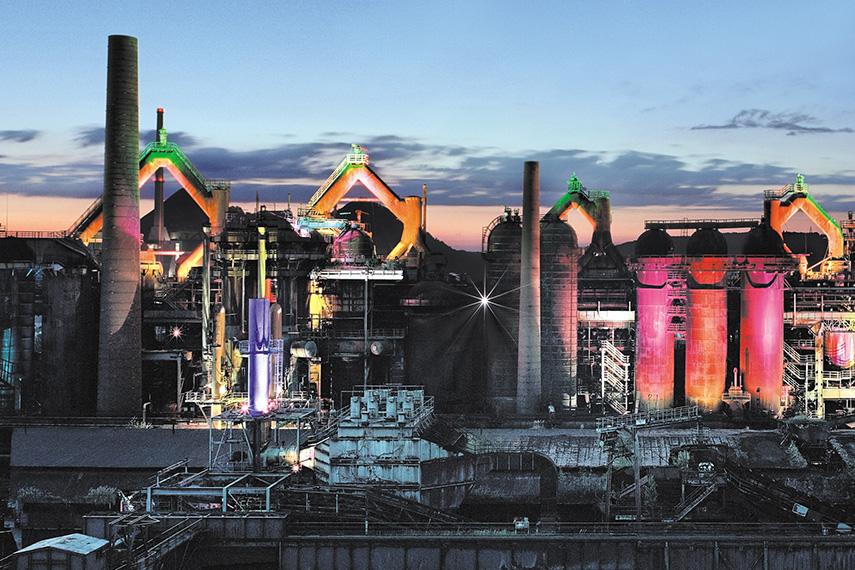 Images courtesy of UrbanArt Biennale.