On September 19, Pretty Portal will present "Urbstractions", an exhibition of different formal and abstract positions. Some of the most interesting and progressive artists of the Urban Abstract and Graffuturism direction will be presented, such as CHAZME, ETNIK, NEIAS, PENER and SEIKON.

In their works line dominates. For these artists there's an endless variety in what they think of as a line. Most of their murals seem surreal but they are deeply embedded in the urban landscape. The line is repeated in pre-thought order and logic a number of times. The results are powerful works, full of rhythm and movement.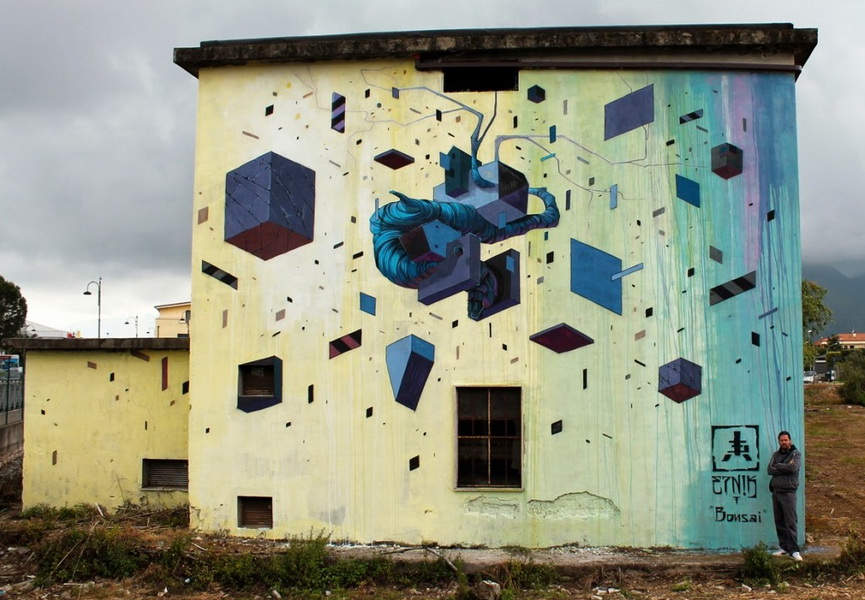 Daniel Kalinski aka CHAZME is a Polish painter, illustrator and street artist. His street work is often created in collaboration with other artists such as SEPE and PENER. CHAZME's perfectly balanced geometric compositions are comments on urban planning and architecture. His work can been seen on the walls of many metropolises such as Prague, Berlin, Glasgow and many more. Another artist fully immersed in the creation of abstract geometrical street art pieces is SEIKON. He comes from Poland too and he likes to mix lines onto abandoned buildings, underpasses and billboards. Etnik is the alias of Italian-Swedish street artist Alessandro Battisti. He's most famous for his "Prospective Cities" series. Different '3-D' cities, consisting of geometric elements floating on the walls seem surreal and fantastic.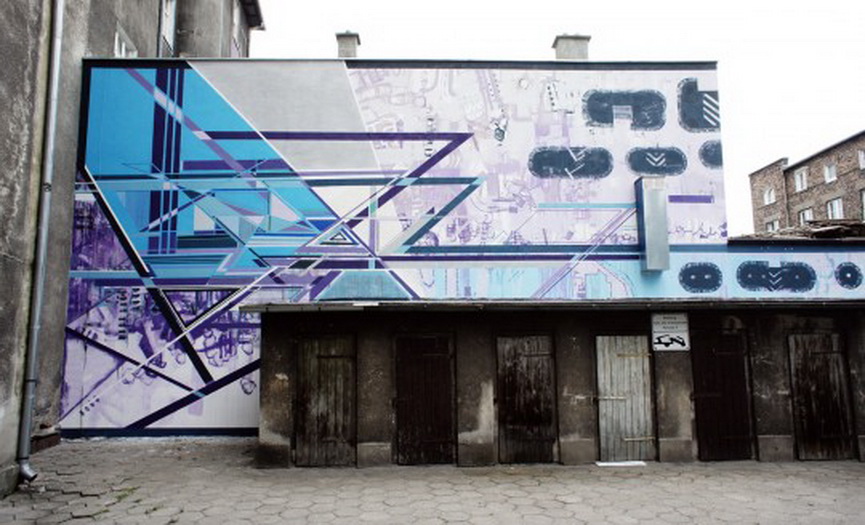 More of this abstract aesthetics awaits you at Pretty Portal this fall. "Urbstractions" will run through October 10.