A Barcelona-based artist, Uri Martinez aka Uriginal is best known for his pieces inspired by historical masterpieces and popular imagery. Bringing to life famous subject of iconic paintings by utilizing bright colors and bold lines, along with the use of a kaleidoscope geometric pattern throughout many of his artworks, Uri Martinez art graces the walls throughout Barcelona, but has also been shown in a variety of galleries in the capital of Catalonia region, and beyond. Featuring his new body of work, the latest Uriginal art show is coming to Fousion Gallery. In this new body of work, the artist continues to use vivid colors and demonstrate humor and irrepressible creativity, balancing somewhere in between pop heritage and the kaleidoscopic inspiration of Gaudi's mosaics.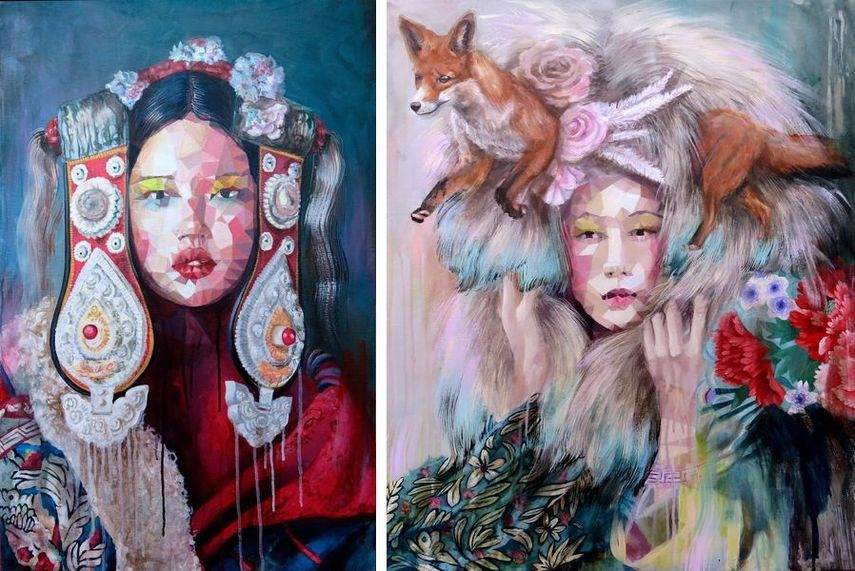 The Alluring Visual Language
Uriginal has been painting on the street ever since he was a kid. His iconography ranges from the reinvention of Marvel Comic heroes and Star Wars Characters to subjects from famous paintings or flamenco and icons from the streets of his native Barcelona. His unique aesthetics is also drawn from an individualized and distinctive style of the Spanish architect Antoni Gaudi. He likes to describe himself as the son of a matador from high Ampurdán and a florist from the Ramblas of Barcelona whose childhood dream has been to become the national King of Paella. Whether depicting Vermeer's Girl with a Pearl Earring, Zhenshi's portrait of the Chinese leader Mao Zedong or pop culture celebrities, his portraits are tessellated mosaics, seemingly in constant alteration, as if they were appearing or disappearing. Focused on a subject, symbol or event, his pieces seem suspended in time.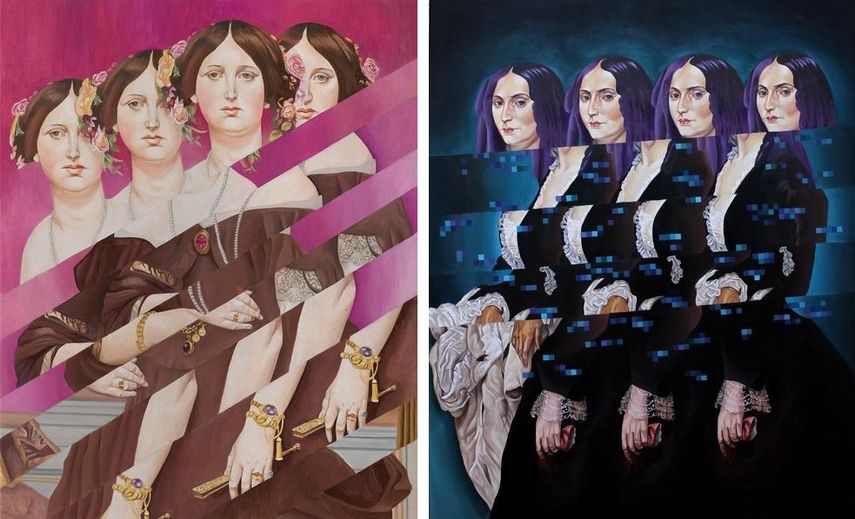 Proudly Representing the Spanish Street Art Scene
Being part of one of the most vibrant street art scenes in Europe, Uriginal has certainly emerged as its most notable representative. Although heavily involved in the development of Street and Urban Art over the last decade in Spain, he has also produced a variety of studio works and exhibited his pieces in galleries. Some of his latest shows include the group show Endangered Species at MYA Gallery in London along with nineteen international contemporary artists, a Kaleidoscope group show at the London-based gallery, and the group urban art show Barcelona Mia at Galerie Celal in Paris.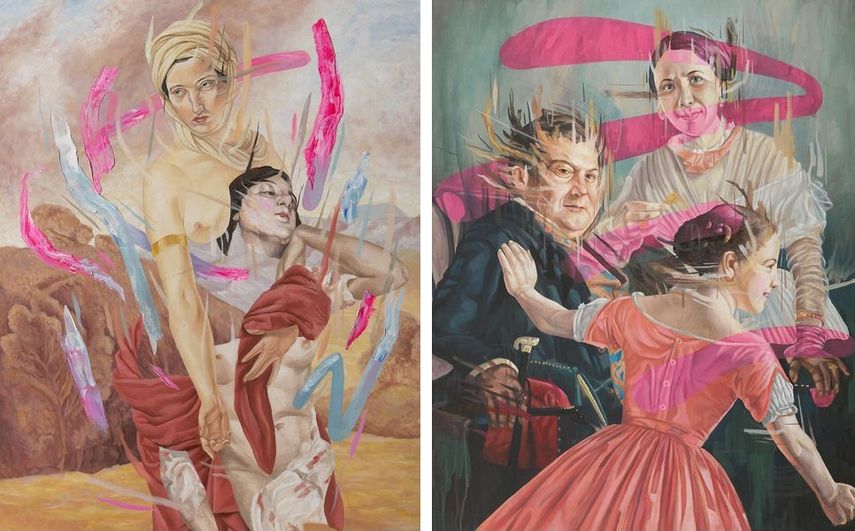 Uri Martinez Art Show at Fousion Gallery
A small gallery in the Gothic Quarter in Barcelona, Fousion Gallery represents different styles from Pop Surrealism, Illustration, Street Art to other artistic creations they consider powerful and strong. Founded by Jasmin Waschl, the gallery aims to provide versatile exhibitions while still maintaining the charm of the past 250 years. The show Vertígo Periférico will be on view at the gallery from March 30th until April 25th, 2017. The opening reception will be held on Thursday, March 30th, from 7.30 to 10.30 p.m.
Featured images: Uriginal - Mandawa (detail); Uriginal - Paraíso Mental Familiar (detail); Uriginal - Half-length figure of two women (detail). All images courtesy of Fousion Gallery.