The youngest Spanish art fair is back in Madrid. Opening its doors on February 21st, Urvanity 2018 promises to be nothing short of spectacular. A meeting point where both expert and amateur art collectors could admire and purchase a carefully curated selection of New Contemporary Art, the fair has increased the number of entries this year, bringing together 19 international and local galleries.
A strong selection of exhibitors will be complemented by several installations in the venue of LASEDE COAM. This year, artists Deno and Sue975 made sure that Urvanity brings Urban Art in all its forms.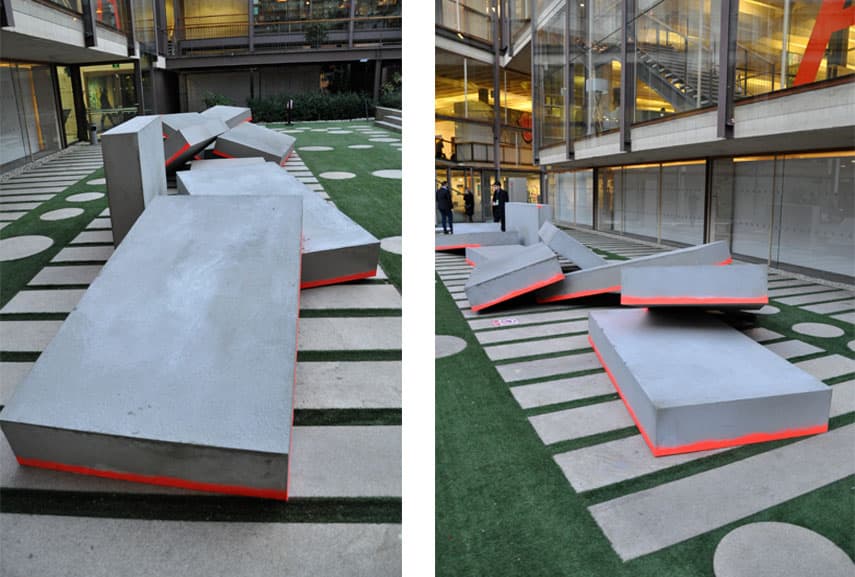 The Work of Sue975
Characterized by simple shapes and flat colors, Sue975's structures intervene in the space with great impact. One of the pioneers of abstraction in the Spanish street art scene, he has developed a unique visual language influenced by different branches of geometric abstraction. His work is strongly linked to the essence of Urban Art, but also to the principles of post-minimalism.
Through his practice, the artist carries out an investigation about the plastic substances that urban art is made of, such as cement, paint or asphalt. In Concrete over 10,000m2, the artist has intervened with 25 concrete pieces of various sizes.
Brought by Swinton Gallery, Sue975 has prepared a large-scale installation for Urvanity. Here, the artist returns to investigate the plastic principles of his career, such as cement and painting, paying homage to the urban art.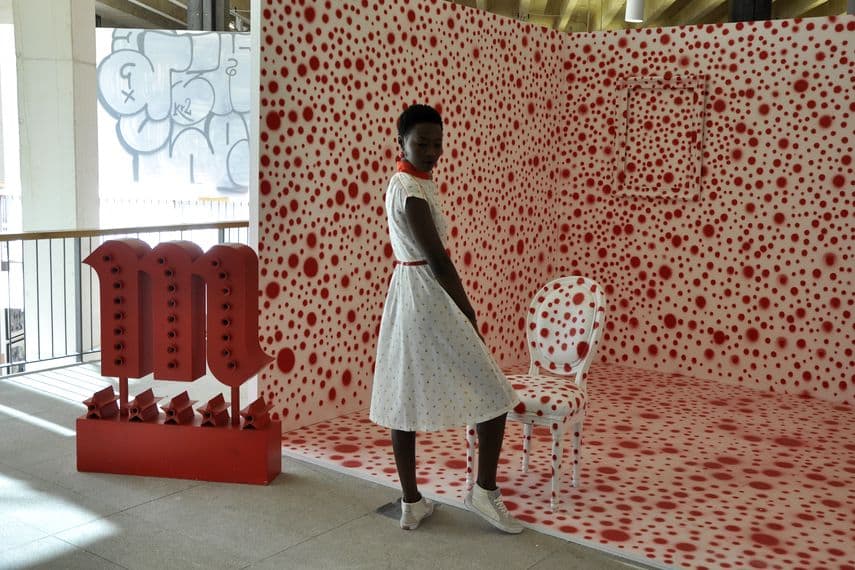 The Work of Deno
The work of the Spanish artist Deno can be seen at Urvanity in many forms. He has created an immersive installation, painted a massive graffiti and filled a conference room with his canvases.
A multidisciplinary artist, Deno has initiated in graffiti in Madrid in 1989 as a member of the KR2 group. After graduating philosophy, his concerns increased, leading him to rethink his activity and to develop it in different fields and places. Ever since, his work has traveled the world. Besides graffiti, he is also engaged in muralism, installation, posters, action painting, body painting, video and tattoo art.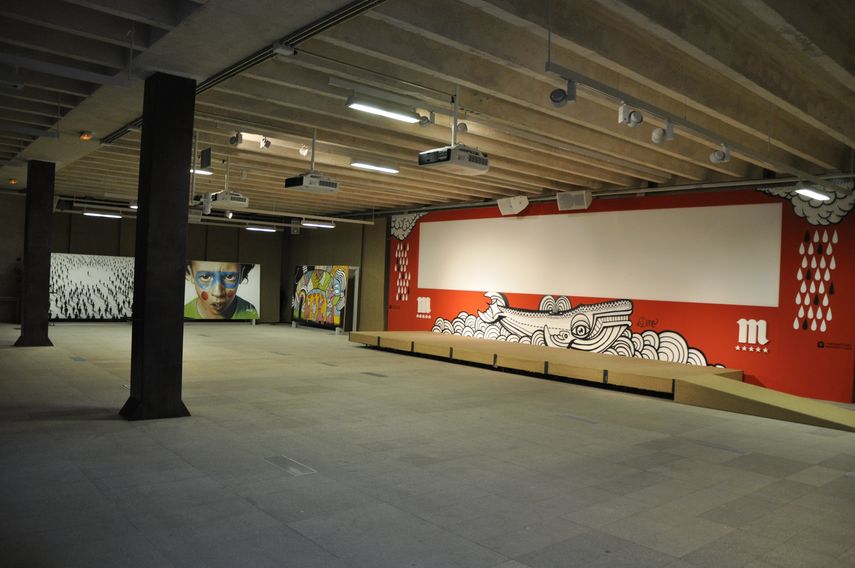 Urvanity 2018
Urvanity 2018 will last until February 25th at LASEDE COAM in Madrid. The doors of the fair will be open for public from 11 a.m. to 10 p.m. from Thursday to Sunday.
For live updates, be sure to follow the Widewalls page.
Featured images: Sue975 Installation; Deno Installations. All images courtesy of Widewalls.