Urvanity Art, the first Spanish fair dedicated to New Contemporary Art that gathers disciplines based in Urban Art, Post Graffiti, Surrealist Pop or the new Pop Art, has served as a meeting point for the most renowned artists, galleries, collectors and art enthusiasts alike.
This year, the fair will be held in two parts - URVANITY SOLO SHOWS 2021 and Urvanity LAB which will take place in February and the on-site version that will take place in May.
Coinciding with the usual dates of the fair, URVANITY SOLO SHOWS 2021 will bring together galleries from cities such as London, Bogota, Caracas, New York, Amsterdam which will join Spanish ones to present, in individual shows, the work of one artist represented by each gallery.
Another novelty is the presentation of Urvanity LAB - digital version in February and in person in May - a collaboration between the fair and contemporary artists through which products and limited editions will be developed.
As Sergio Sancho, director and founder of Urvanity, explained, the aim of this presentation "is to bring art closer to us in other formats which allows us to connect with all kinds of audiences, leave the fair environment and return again to the street."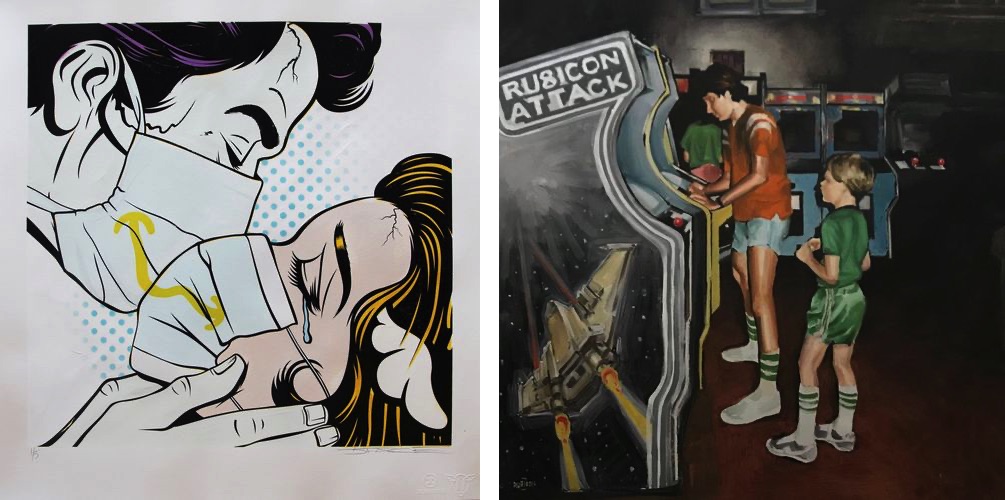 URVANITY SOLO SHOWS 2021
URVANITY SOLO SHOWS 2021 will bring together 22 galleries, national and international. Each of the galleries have selected one of their artists to participate in this first part of the fair.
Among the galleries featured are Alzueta Gallery from Barcelona presenting James Rielly, a British artist whose work reflects on the rites of passage between adolescence and adulthood, with subtlety, but also with a certain darkness; Art 3035 Gallery from Amsterdam presenting Albert Pinya, a Spanish artist known for his work full of energy and color spanning painting, installations and sculpture; Art District from Madrid presenting Eugenio Recuenco, a Spanish photographer whose personal style has been referred to as "cinematographic" and "pictorial"; Badr El Jundi from Marbella presenting Wendy White, an American artist who creates a mix of mediums that challenge the traditional limits of the stretcher frame; Galería Casa Cuadrada from Bogotá presenting Hugo Carrillo, a Columbian artist whose work navigates through these ideas mixing different techniques with painting and textile; Cerquone Projects from Caracas and Madrid presenting Enay Ferrer, a Venezuelan artist whose work seeks to highlight the animal characteristics of the individual, not only in their appearance, but also in their behavior; Durán Monkey Gallery from Madrid presenting Belin (Miguel Ángel Belinchón), a renowned Spanish urban artist who describes his art as a juxtaposition of styles, "Post Neo Cubism", as a tribute to the work of Pablo Picasso at the origin of his creator's turning point; Es Arte Gallery from Marbella presenting Juan Naranjo, a Spanish artist whose work explores the concept of protection and isolation in the face of a hostile outside world; Fousion Gallery from Barcelona presenting Phil Ashcroft, a British artist whose work combines the influences of graffiti and American abstraction; Furiosa Gallery from Madrid presenting Elena Rato, a Spanish artist whose work evolved from an early abstract expressionism to a "contained painting" of refined forms; StolenSpace Gallery from London presenting D*Face, one of the most prolific urban artists of his generation known for his satirical and subversive work; and Swinton Gallery from Madrid presenting 108 (Guido Bisagni), an Italian artist considered one of the most important exponents of "postgraffiti".
Other galleries included are Isolina Arbulu Gallery from Marbella, Khan Gallery from London, La Causa Gallery from Madrid, Lariot Collective from London, Limited by SOLO from Madrid, McCaig-Welles Gallery from New York, My name's Lolita Art from Madrid, PADRE Gallery from New York, Reiners Contemporary Art from Marbella and Yusto/Giner from Marbella.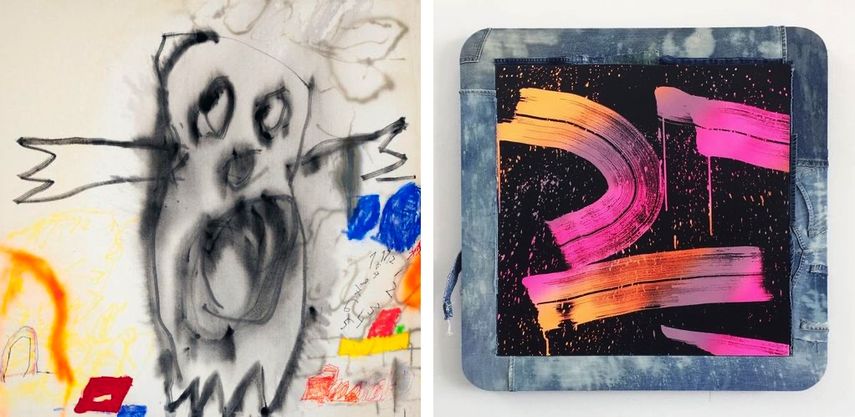 The On-Site Version
The on-site version of Urvanity Art will take place in the end of May in its usual venue, COAM. So far, 22 galleries have confirmed their participation, which will bring the most groundbreaking artists of the New Contemporary art scene.
As in previous years, the fair will continue to highlight artistic expressions that have emerged in urban contexts from the 1970s onwards, such as post-graffiti, surrealist pop or new pop art.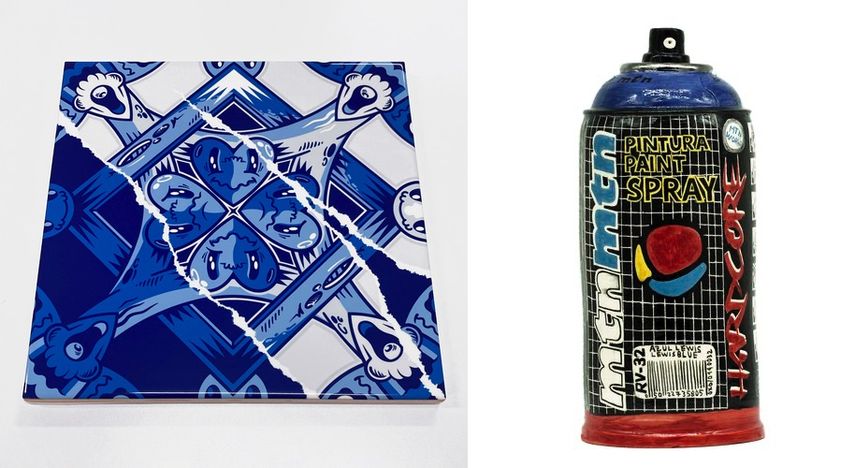 Urvanity Art 2021 - Practical Information
The audience can virtually visit URVANITY SOLO SHOWS 2021 as an online platform on the fair's website. Collectors First View is scheduled for February 24, while community users can access the fair February 25 - 28. General public can attend from March 1 through March 28, 2021.
Urvanity Art 2021 will physically take place at Lasede COAM in Madrid from May 27th until May 30th, 2021.
For this occasion, the venue will be adapted adapted to comply with all the sanitary measures, distancing and capacity measures in force. For more information, visit the official website of the fair.
Urvanity Solo Shows 2021
Featured image: Elena Rato - Colision latizq, 2020. Furiosa Gallery. All images courtesy of Urvanity.