After the success of its debut in 2017, Urvanity Art Fair is coming back to Madrid for another strong edition.
A unique Spanish fair focused on New Contemporary Art, ranging from Contemporary Urban Art to Surrealist Pop, Urvanity Art Fair 2018 will take place in the end of February during Madrid's Art Week in a new location in LASEDE COAM.
Considering the growth potential of New Contemporary Art in the Spanish market, Urvanity aims to claim proposals with a basis in the artistic expression developed in the urban context from the seventies onwards, showcasing artists whose careers started on the streets and expanded into the market throughout galleries.
Taking place across the city during five days, the youngest art fair will increase the number of entries, bringing together 19 international and local galleries. The comprehensive exhibition program will be accompanied by a program of talks with different top-tier national and international actors and a program of walls that will be announced soon.
A meeting point where collectors, experts and art lovers can discover and acquire artworks from well-known artists chosen after an extensive process, the second edition of the fair is an event not to be missed. Urvanity Art Fair 2018 definitely promises to be nothing short of spectacular, so let us see what we should expect at the LASEDE COAM.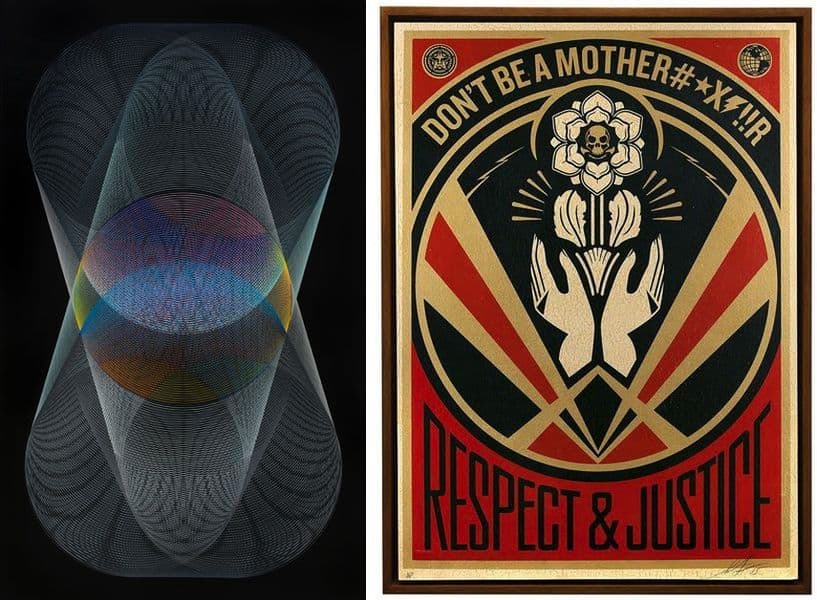 The Urvanity Madrid Art Fair 2018 Exhibitors
So far, 13 international and 6 local galleries have confirmed their participation at the fair.
The list of international galleries includes StolenSpace Gallery from London, showcasing Shepard Fairey, D*Face, Kai and Sunny, and Ben Frost; Pretty Portal from Düsseldorf, showcasing Jana & JS, Thoe Lopez, Chazme, STF Moscato, and Guy Denning; Station 16 Gallery from Montreal, showcasing Felipe Pantone, Stikki Peaches, Scott Listfield, Abigail Goldman, Jaime Molina (Cutty Up) and Marie-Claude Marquis; Urban Art Gallery from Stuttgart, showcasing Marc C Woehr; The Don Gallery from Milan, showcasing Solomostry; Vroom & Varrossieau from Amsterdam, showcasing L'Atlas, Tanc, Rafael Sliks, and Cranio; BC Gallery from Berlin, showcasing Franco Fasoli, Jan Kaláb and Pablo Benzo; ADDA & TAXIE from Paris, showcasing Oak Oak, Bosoletti and Enric Sant; RuArts Gallery from Moscow, showcasing Dmitri Aske, Alexey Luka, Marat Morik, and Misha Lepyatsky; Le Container from Marseille, showcasing M.Chat, Gregory Watin, Annabelle Tattu, and L'Inceste; Art In The Game from London, showcasing Add Fuel, Kan, Sébastien Preschoux, Thirsty BSTRD, and Zest; Galería Balneario from Querétaro, showcasing Martina Merlini, 2501, Pogo and 2alas (Andrew Antonaccio); and SC Gallery from Bilbao, showcasing Sixe, Isaac Cordal and Grip Face.
The list of local galleries includes Fousion Gallery from Barcelona, showcasing Dilka Bear, Bruno Pontiroli, Mono Cieza, SheOne, Peca, Will Barras, Julia Benz, and Miss Van; INK AND MOVEMENT from Madrid, showcasing Okuda San Miguel, Spok Brillor, Daniel Muñoz, Samuel Salcedo and Waone; Duran Online Gallery from Madrid, showcasing Hugo Lomas (Sfhir), Miguel Angel Belinchon (Belin) and Anna Taratiel; Swinton Gallery from Madrid, showcasing Laurence Valliéres, Kofie, Sabek and Alice Pasquini Delimbo from Sevilla showcasing Hell'O, Hense and Andy Rementer; PLASTIC MURS from Valencia, showcasing Pichi&Avo, Hyuro and Vinz y Deih; and Montana Gallery Barcelona, showcasing GR170, PRO176 and MURETZ.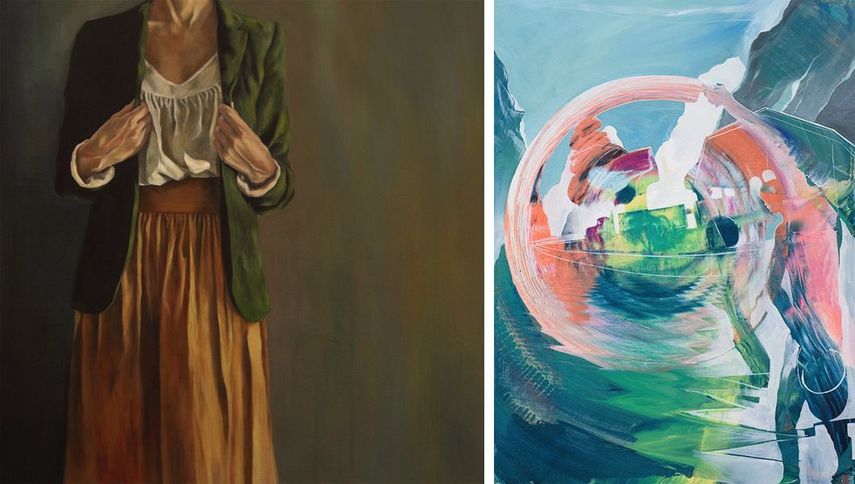 The Venue
This year, Urvanity Art Fair will take place in LASEDE COAM, a living, accessible and proactive space that helps Culture, Art, Society and Architecture's to grow.
Located in the heart of Madrid, between the vibrant districts of Chueca and Malasaña, and spreading over more than 12,000m², distributed over 4 floors and the central garden, it is a space in full consonance with a young and pioneering vision of the fair.
The Location of Urvanity
Practical Information
The Urvanity Art Fair will take place at LASEDE COAM in Madrid from February 21st until February 25th, 2018.
The preview for professionals only will take place on Wednesday, February 21st. The doors of the fair will be open for public from 11 a.m. to 10 p.m. from Thursday to Sunday. The cost of the ticket will be 10 euros.
For more information, visit the official website of the fair.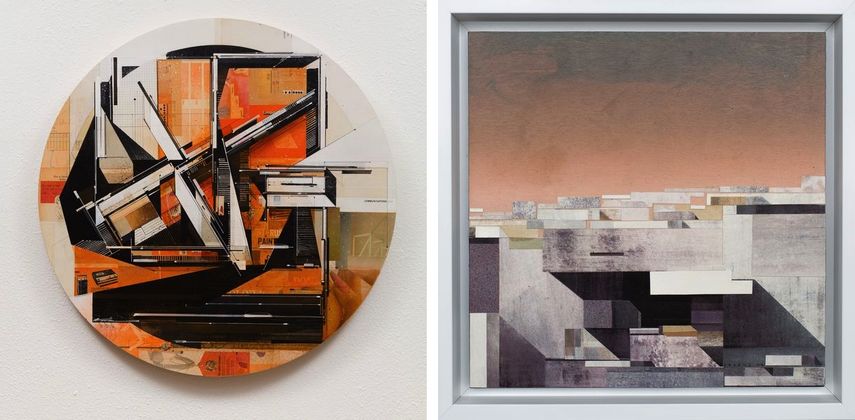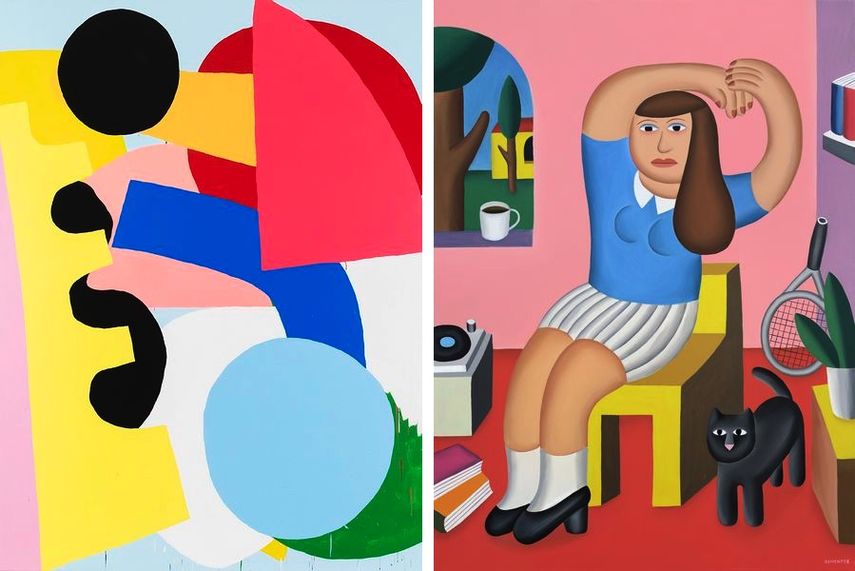 Featured image: Marie Claude-Marquis - Jux C Loubhouse, courtesy Station 16; Solomostry, courtesy The Don Gallery; Marc C Woehr - Wood Cube, courtesy Urban Art Gallery; L'Insecte - L' Arche de noe, 2017, Galerie Le Container; Isaac Cordal - Game of thrones, 2017, SC Gallery; GR170, 2017, Montana Gallery; Dimitri Aske - Assemblage Point, RuArts Gallery; Anna Taratiel - Permutacions, 2017, Duran Gallery; Alexey Luka - 19 42, 2017, RuArts Gallery; 2alas - Santiago, 2016, Galeria Balneario. All images courtesy of Urvanity Art Fair.