Between February 23rd and 26th, 2017, Madrid will have the honor to host the very first urban art fair on its premises, as the debut edition of Urvanity will take place at the extraordinary venue of Palacio Neptuno. With a small, yet carefully curated line-up of internationally renowned galleries and artists in the field, the event promises a brand new look at the "New Contemporary Art", bringing it closer to people. But apart from the traditional fair exhibition space, Urvanity will offer a rich program featuring talks, debates and public painting, sponsored by Mahou. About the very first edition of Urvanity and the not-to-be-missed events in Madrid, we talked to Director Sergio Sancho, who revealed the details in an exclusive interview for Widewalls. Scroll down!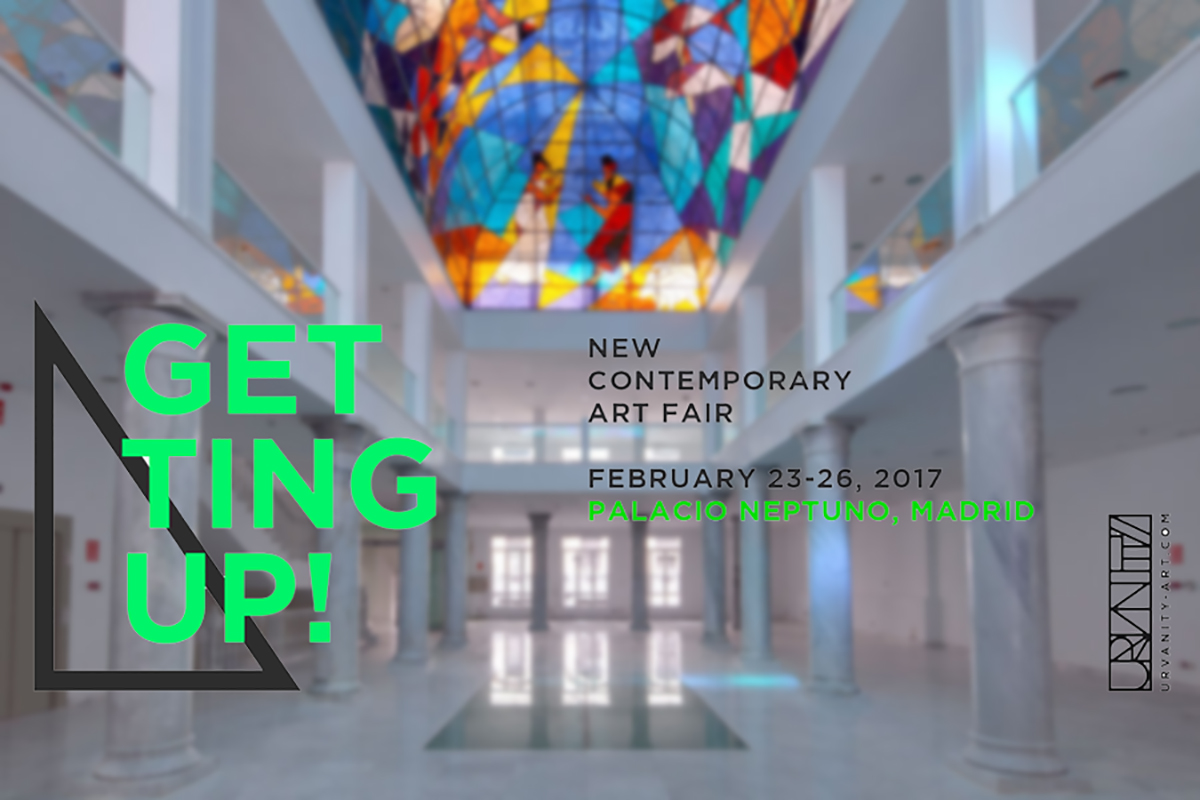 Madrid's New Promising Platform
Widewalls: What is the message the Urvanity fair will try to send with its first edition? What is the New Contemporary Art?
Sergio Sancho: Urvanity´s main mission in its first edition is to recognize the value of this artistic current and promote it. Although it is farther along in most of Europe and the United States, in Spain we still have a ways to go. We think it´s is a good time for it to consolidate. For us, New Contemporary Art encompasses the artists who, from the 70s onward, began their work on city walls, that is, graffiti artists, urban artists or muralists, who evolve in their approach and the market through a gallery or museum. Street art, urban contemporary, and pop-surrealism are many of the disciplines that fit within this definition.
Widewalls: How do you see Madrid's role when it comes to development of Urban art on a global scale? How will Urvanity help establish its important place on the art scene even further?
SS: As I said, in Madrid we still have a ways to go but there is a good breeding ground, and things are cooking at a strong temperature. In our country there are great artists working all around the world and being represented by galleries outside of our borders. Now is the time to start preaching to many of the current collectors as well as the many other potential ones that do not collect because until now they have not felt connected to the contemporary art that is shown in our country. I think there is a lot of potential space in the Spanish market and the idea is to be able to make a project of reference in Europe. For now, for this first edition we are offering a very interesting proposal involving both galleries and artistic content, not to mention our talks program that is very thorough.

Widewalls: What can you tell us about your own experience with Street art? When did your interest in it start?
SS: Similar to many people my first approach came from the world of skateboarding. From a young age I skated and went through magazines like Transworld, Skateboarding or Thrasher that at that time were very difficult to find in Spain. We spent hours contemplating everything that came out of the USA. At that time Santa Cruz, Sims and Powell Peralta had the best riders and the best designs. Jim Phillips is a good example. In this environment some of my friends started tagging but I was always terrible with a pen. Maybe it's due to my lack of ability for which I have always felt passion for the world of graffiti and street art. Although, it was not until twelve years ago that I started to buy my first works of art. My wife has been an important influence in this regard. She brought me closer to the world of contemporary art and you could say that little by little my taste gradually became more and more defined into a derivative of what we have previously defined as New Contemporary Art. Something that has become almost an obsessive search for artists and galleries. This has made me want to share these discoveries and create a fair so that the public can see this exciting world firsthand.
Urvanity 2017
Widewalls: What can you tell us about the exhibitors and artists participating this year? What should the collectors pay attention to?
SS: We are very happy with the selection of galleries that we have achieved for this first year. There is a very varied representation of international galleries and artists from around the world that will come together in this first edition. Names like Banksy, D*Face, JonOne, Miss Van, Jef Aérosol, Shepard Fairey, Felipe Pantone, Tilt, Mist, Isaac Cordal, and so on up to over 65 respected artists and talents that will not leave visitors indifferent. To the collectors I would say that they should be attentive to names that are hitting hard, creators who are in a very good way but who have yet to make the leap. I think they will be able to discover very interesting artists and wonderful pieces. One of the things that I would emphasize is that many artists have taken the fair as an opportunity and have produced unpublished work for the occasion. Therefore it is a chance to acquire works that have never been seen before.
Widewalls: Will there also be a program accompanying the event?
SS: We have put a lot of commitment and effort into developing a content program that meets our standards. For us it is fundamental to have interventions in public spaces because that is where the essence of project comes from. That is why we have developed a mural program with artists such as Ben Eine, L'Atlas, Jason Woodside, Pref, MESA and Mohammed Lghacham. What´s more, we have worked hard to get interesting speakers such as Cedar Lewisohn, Miss Van, Ben Eine, as well as speakers from the Spanish scene who are helping a lot to promote the world of urban art in our country such as Jordi Rubio, founder of Montana Colors, or young promises like Enric Sant or Mario Mankey.
Widewalls: What would you like for Urvanity to become in years to follow? Where do you see it in the future?
SS: As I said before, the idea is to consolidate Urvanity on a European level; we want to be much more than a fair. This project was born as a content platform to put artists, galleries, institutions and brands in touch in order to generate projects of significance. We firmly believe in public funding but also in the private sector to develop projects for the sake of art. I see that Urvanity has the potential to grow and jump to other markets. But let's go step by step. Let´s do the first one!!!
In the meantime, make sure you follow Widewalls for more content live from Madrid!