Japanese artist Usugrow began his career in the early 90s when he started creating flyers for underground punk and metal bands in the music scene of that time. He easily stood out from the crowd with his unique usage of traditional Japanese calligraphy and punk iconography and soon became a recognizable face of Tokyo's underground scene. But it wasn't until overseas brands had discovered him that his international career begun. It opened the door to many new opportunities and career moves and Usugrow's style soon began very exotic and interesting to western employers that he became one of the most wanted artists of his generation. Usugrow took part in several collaborative projects that resulted in a series of collectable products and feature articles in leading counterculture and art publications. A global cult following quickly resulted.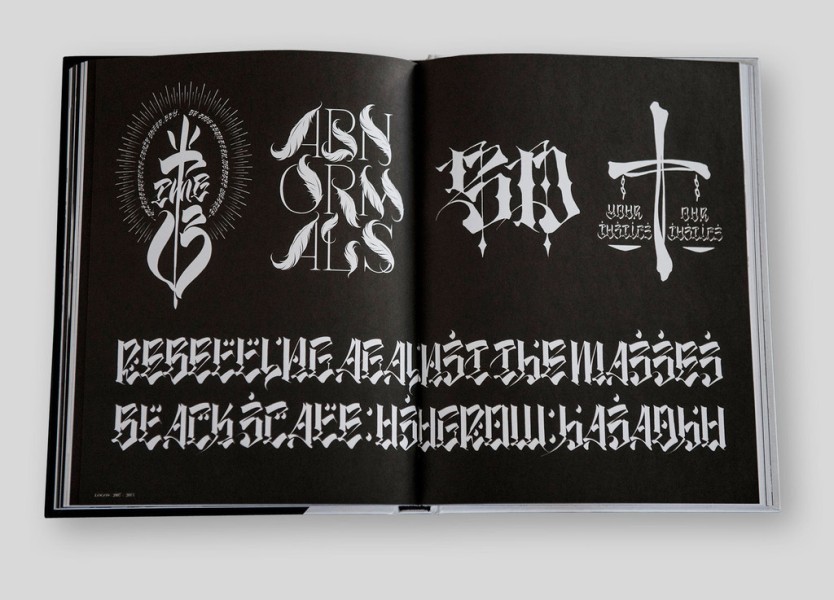 The Outsiders
As his fame rose, Usugrow saw this as an opportunity to use his status to establish and promote a new Japanese art movement consisting of a tribe of highly talented artists with roots in the metal, punk, hip hop and tattoos, all of whom share his elegant aesthetics. The group was called The Shinganists (The Outsiders). Since 2005, Usugrow continues to expand his range of activities including the publication of his first monograph and several solo exhibitions in Japan and abroad. In addition to his own exhibitions, he also curates group exhibitions and book projects with Japanese artists since 2009.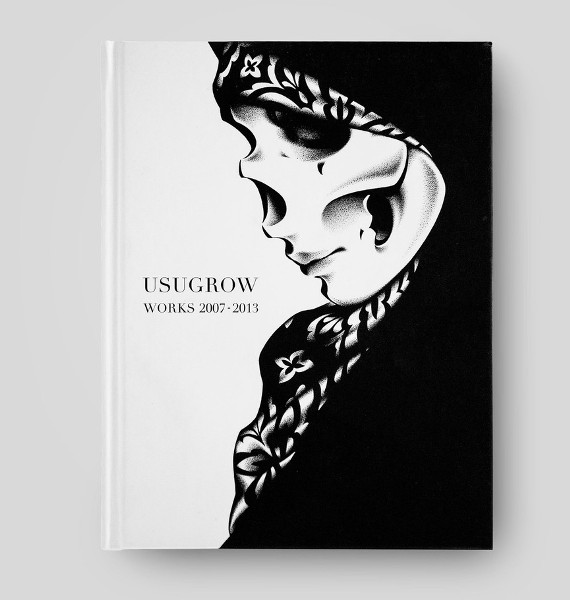 Compilation of Usugrow's Best Work
Usugrow's unique style will now be readily displayed within his new monograph, "USUGROW: Works 2007 - 2013." The book is a compilation of the artist's best selected works from his last show at FIFTY24SF Gallery in 2007 to his recent works completed in 2013. The book is available in store and online now. Publishers Upper Playground will be holding a book signing with Usugrow this Sunday, September 28th, 2014 at their San Francisco location from 3 to 6pm. Following this event, on October 4th Usugrow will be presenting a brand new body of work with his solo show, "INKFLOW." The show will be opening at FIFTY24SF Gallery and will be on display all month.
Don't miss out on your chance to get a personal copy of USUGROW: Works 2007-2013 and a signed limited edition print!