Miley Cyrus recently unveiled her sculpture exhibition titled "Dirty Hippie". Yes, you read it right, Miley is a visual artist now. She has already tried her hand as a curator, why not in sculpting.  Her assemblage sculptures have been open to the public since September 11 at the V Galleries in New York. Some of the sculptures from the collection were also featured in Jeremy Scott's latest runway show on September 10, also of the same name, "Dirty Hippie."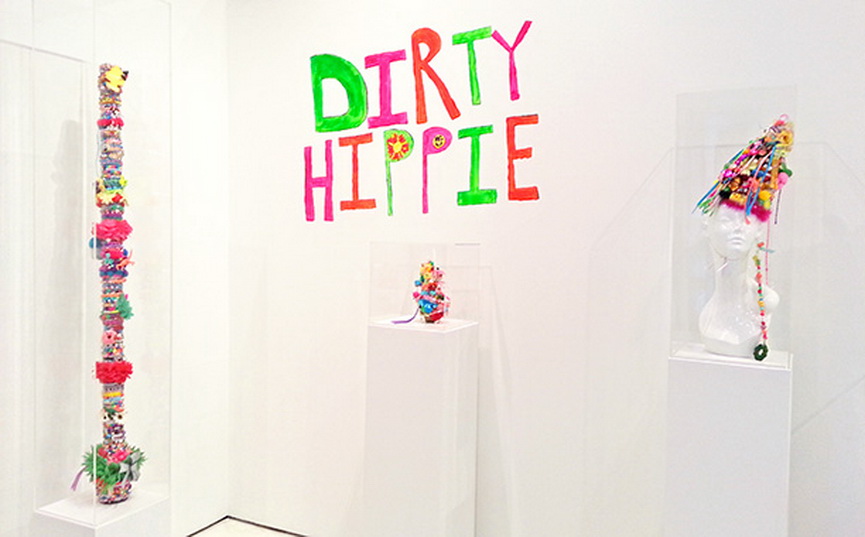 Taking Shit and Making it Good
Cyrus' collection of sculptures was made over the course of two and a half months as a form of psychological therapy. She has been inspired by what she described in a recent interview with V Magazine as one of the worst years of her life. "I hated 2014 because everything that could go wrong kept going wrong. Being in the hospital, my dog dying … So then I started taking all of those shit things and making them good, and being like, 'I'm using it." While being hospitalized, Cyrus kept herself busy by gluing things to other things her fans had given her through the years.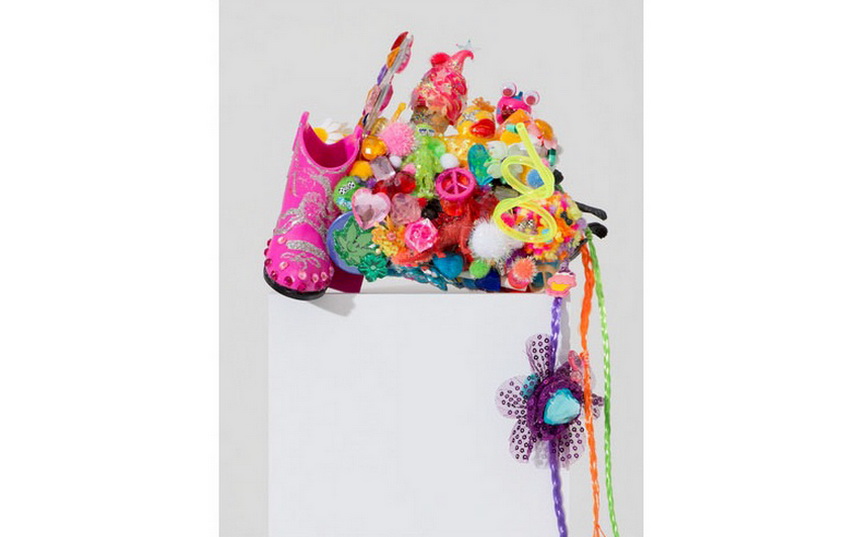 Joint and Vibrator
Besides a marijuana joint glued to a vibrator, Cyrus used tiny teddy bears, party hats, pineapple and other found objects, trying, as she says, to think about everything so it has a story to her. "This one's a vibrator, which I got from a fan. They threw it on stage. And that's a joint [attached to it], so that's the vibe. I've gotten more and more about piling things on, but I try to put thought into everything."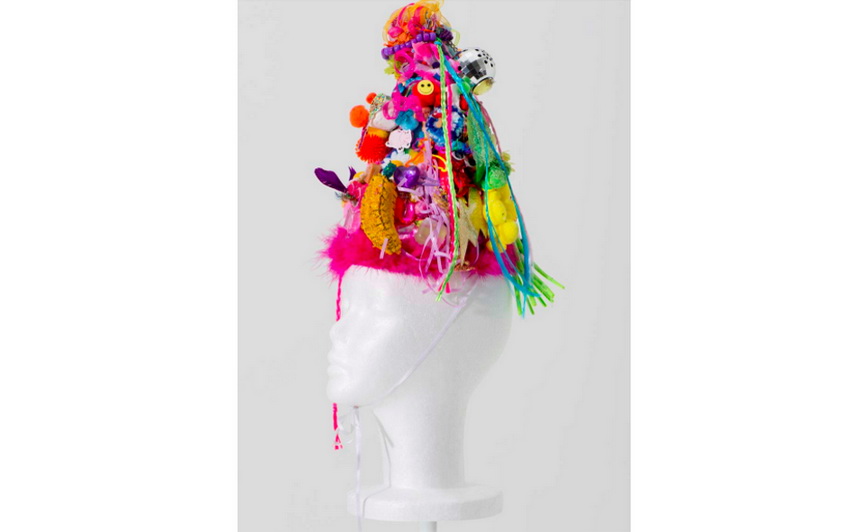 Ceremonial Objects
V Magazine described Cyrus' new collection of sculptures as "taking a bunch of consumer detritus and making symbolic, ceremonial objects out of it." Straining to find a deeper meaning, the only thing we can verify is that Cyrus made a series of colorful assemblages. The stimulus may have come from her unhappiness or out of boredom, but Cyrus is certainly right when she says that "money can buy you a bunch of shit to glue to a bunch of other shit…"