Todd James and Barry McGee are about to embark on their second joint exhibition at the V1 Gallery in Copenhagen. The show is titled FUD and will feature new works by both artists. They range in media from paintings on canvas and wood to drawings, sculptures, etc. FUD is conceived as a collaborative installation between the two artists whose works have a common ground in bold imagery, creation of rhythmic chaos and visual punk. Todd James and Barry McGee share the interest in people and places that are coming outside of what is considered as normal. Their long and frequent collaboration stemmed out of these preferences and similarities.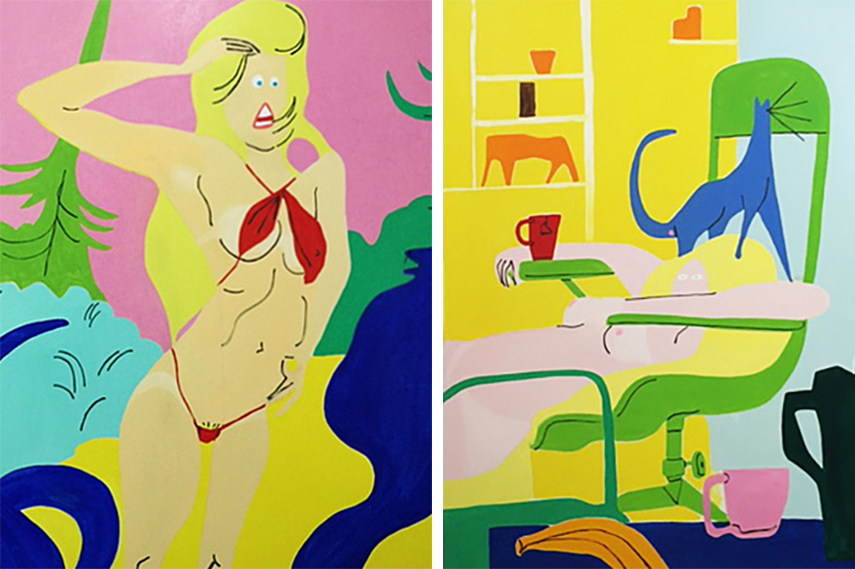 Todd James's Merrily Colored Irony
Todd James's work is inspired or better informed by the constant and relentless bombing from the media that we are all surrounded nowadays. But somehow James manages to purify these images to provide his viewers with a fleeting moment of contemplation. His striking artistic style has developed under the influence of graffiti, cartoons and notable artists such as Henri Matisse, Franz Kline, Willem de Kooning, Peter Saul and many others. Although packed with vivid colors and humor, James's paintings sometimes have a slight sense of aggression. Todd James is a versatile artist who first started his career tagging New York City Subway as REAS. He went on to design logos for many famous musicians and their albums. Todd James also took part in the Venice Biennale in 2001 with project he did with Barry McGee and Steve Powers, Street Market at New York City's Deitch Projects.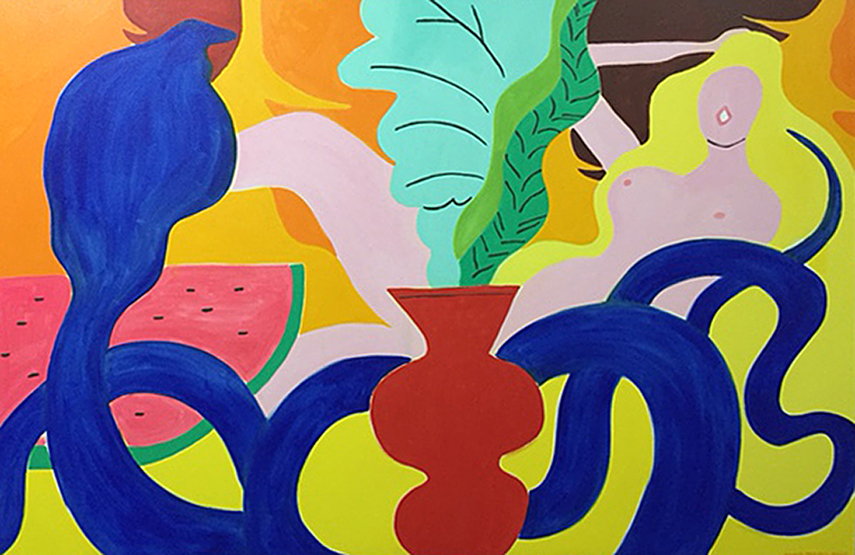 Inspiring Inspiration
Barry McGee seems to be universal artist, at least in the matter of media that he works with. Drawing, painting on wood, photography, zines, sculptures and even large-scale installations all appear to be treated equally. Much like Todd James, McGee finds his inspiration in contemporary society, iconic imagery but also by the rebels, the outcasts of society, those who reject to play by the rules. Among many things that influenced his artistic style, American folk art is notable, as well as op art and graffiti. Barry McGee will surely be remembered as artist who popularized use of paint drips in graphic design, clustering paintings while exhibiting them in galleries and pioneering the practice of painting directly onto the gallery walls in order to mimic the nature of graffiti.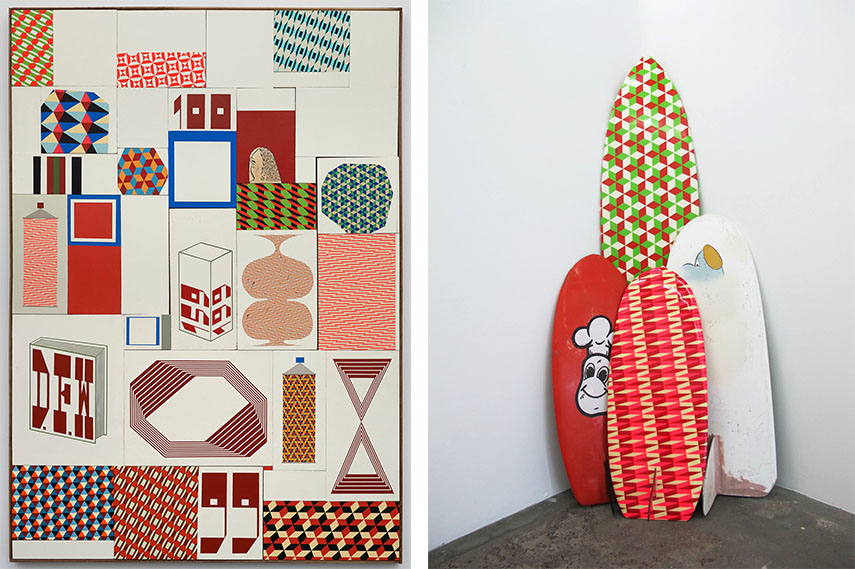 V1 Gallery Presents: Barry McGee & Todd James
Barry McGee and Todd James have shared devotion for street art and independent movements long before they got accepted and entered the mainstream. Therefore, both artists became reputed as influential pioneers, most likely against their own will. As they share many interest and common grounds, their fifteen year lasting successful collaboration comes as no surprise. FUD is their newest project and can be seen in Copenhagen's V1 Gallery starting from May 29th until June 27th 2015.
Sign up for My Widewalls for colorful updates!
Images in Slider: Barry McGee - Acrylic on wood panels and Barry McGee - Untitled 1
Featured Images are Courtesy of  V1 Gallery.