February has long been celebrated as a month of romance. And the reason for it is the Valentine's Day, a day of virtually ritualistic and jubilant celebrations of love that is just around the corner. If you are contemplating what to give to your loved one, and you are looking for something a little less predictable, we've got a few Valentine's Day art ideas for you.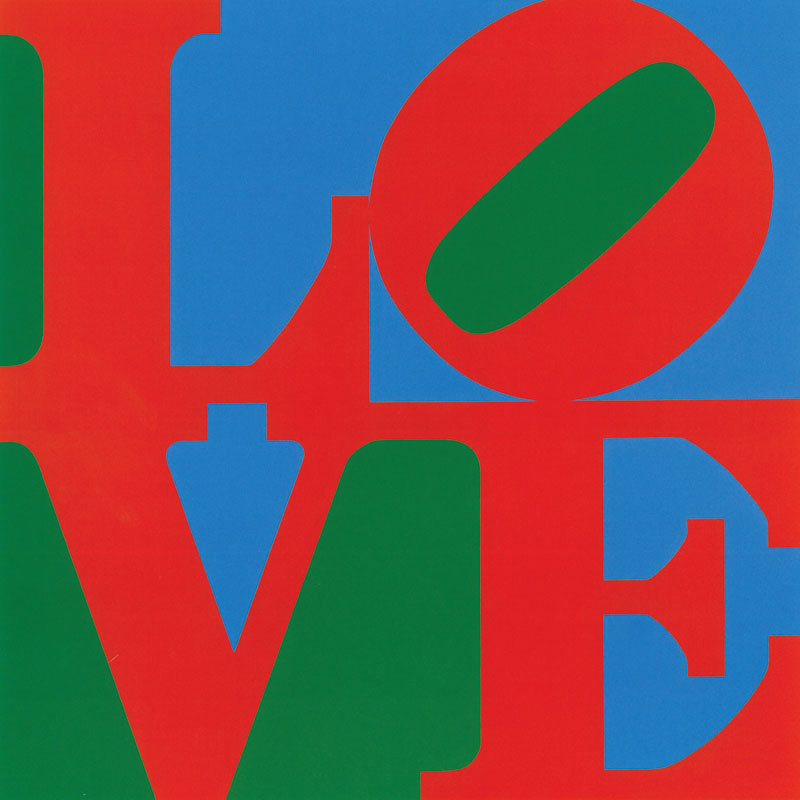 Buy Art Online for Valentine's Day
The concept of love, the most instinctual and mysterious aspect of the human condition, has been the driving force behind many works of art for centuries. The romance, sex, heartache - these many facets of the subject have been explored by artists throughout art history, from 19th century femme fatales to contemporary artists redefining sexuality. Portrayals of love and lovers offer a fascinating insight into the cultures of various countries and the limitless different forms that love can take, reflecting how perspectives on the subject have evolved over the centuries.
If buying art online feels overwhelming, we have compiled a list of eleven artworks addressing the theme of love you can own right now. From Pop Art classics to contemporary drawings and Urban Art pieces, we bring you artworks that might just be the perfect gift for your significant other.
JonOne - Supplier of Love, 2014
Best known for his Abstract Expressionist-style Graffiti, JonOne represents a new generation of contemporary artists who have moved beyond their roots as graffiti writers to establish themselves as painters. Drawing from the energy and freedom of painting in an urban landscape, he created a completely unique form of abstract expressionism, exhibiting an enormous sense of movement and color.
Evoking Jackson Pollock, the piece Supplier of Love from 2014 perfectly embodies the new expressionism of urban art.
See more information about the work here.
Shepard Fairey - Love Unites, 2008
A contemporary artist, graphic designer, and illustrator who emerged from the skateboarding scene of Southern California, Shepard Fairey blurs the boundary between traditional and commercial art through type and image, communicating his brand of social critique. A tireless activist, he creates works that are thought-provoking and often controversial.
The work Love Unites from 2008 was created to raise awareness and funds for the movement to overturn Proposition 8, a California ballot proposition and a state constitutional amendment created by opponents of same-sex marriage in advance of the California Supreme Court's May 2008 appeal ruling.
See more information about the work here.
Robert Indiana - Golden Love, 1973
Throughout his career, Robert Indiana has been exploring the American experience and identity, employing everyday objects and language. Merging the look of Pop with Minimalism and the wordplay of Concrete Poetry, he influenced every text-based artist since.
The print Golden Love from 1973 is part of his LOVE series, exploring the ambiguities of the American Dream. Producing nearly unlimited editions of the LOVE print that were affordable, Indiana created opportunities for people to participate in art, at the same time challenging the idea of the art elite that somehow quality had to do with scarcity.
See more information about the work here.
Banksy - Love Rat, 2004
A still-anonymous Graffiti artist, Banksy is known for his satirical street art and subversive epigrams that combine dark humor with graffiti executed in a distinctive stenciling technique.
One of Banksy'sfavoritee characters is a rat, and Love Rat was one of his rat's first incarnations. Depicting a rat that has daubed a red heart with a paintbrush he is still holding, the image first appeared on Liverpool streets before being created as a limited edition of screen prints. Banksy jokingly advertised this print on his site as "ideal for a cheating spouse".
See more information about it here.
Ben Eine - Love Lenticular #2 (Artist's Proof)
One of the most successful street artists in the world, Ben Eine is regarded as a pioneer in the exploration of graffiti letterforms. Notable for his for his peculiar alphabet lettering style, Eine's colorful typography adorns streets in cities all over the world.
This series of Lenticular works sees Eine's work truly come to life by adding this advanced Lenticular technology to give further color depth and movement, making this piece a truly show-stopping piece of art.
See more information about it here.
Mr. Brainwash - I Love You!, 2016
An internationally-known Pop Artist and videographer, Mr. Brainwash practices an unique brand of appropriation characterized by the use of copyrighted images from history, popular culture, and art history. His motto is "Art cannot be criticized because every mistake is a new creation".
Sporting a dollar bill sequence and spray painted lettering, the work I Love You is a part of the ongoing series.
See more information here.
Will Barras - Love
Will Barras is one of a fresh crop of young artists working within Bristol's extremely diverse and widely renowned urban art scene. Creating works with a distinct fluidity and energy that is constantly changing, he depicts figures that appear to be in a state of perpetual metamorphosis. Working in a variety of medium, each of Barras' pieces is imbued with a certain dynamism.
The work Love depicts two lovers caught for a brief moment between one manifestation and the next.
See more information about it here.
Anthea Missy - Ambigender Lovers, 2017
A rising French street artist operating in Europe and Asia, Anthea Missy creates works underlined by her personal motto of Come as you are, a simple spiritual approach to life that heavily reflects itself on both her personal style and the way she treats her work upon its completion. Her work creates an atmosphere rather than sending direct messages.
Created in 2017, Ambigender Lovers is inspired by a mural painted by the artist in Hackney Wick, London in October that same year.
See more information about it here.
Milan Hrnjazovic - Lovers, 2012
A painter from Serbia, Milan Hrnjazovic is known for his oil on canvas paintings often depicting female figures. Nudes he creates are not an unconditional celebration of femininity and female sexuality, but a societal comment on the contemporary ways of relationships.
The work Lovers from 2012 depicts a relationship between men and women, executed in the most turbulent formal language. The work is inhibited by male and female anatomies, whirling into nude- and flesh-colored swirls, symbolizing the physical connection.
See more information about the work here.
SAM3 - Think about kissing
The Spanish artist SAM3 is known for painting big and small shadows and silhouettes in his urban surroundings. These works are sometimes ironic, other times poetic, but always thought-provoking.
Depicting his distinct shadowy characters, the work Think about kissing is at the same time poetic and romantic.
Find out more about the work here.