An Italian photographer living in New York, Valerio Spada is an accomplished documentary photographer, taking interest in Italy's Mafia. In 2013, he was awarded a Guggenheim Fellowship in support of his work exposing the hardships of those living in the impoverished parts of Italy.
The first project documenting the impact of the Italian organized crime was Gomorrah Girl, a moving photo series telling the story of Annalisa Durante, who, aged 14, was shot and killed by a bullet aimed at a boss from the Camorra Mafia in Naples. With his latest series I Am Nothing, Spada continues his exploration of the Mafia phenomenon in Italy, this time focusing on the Sicilian Mafia. The series tells a story of its bosses and their existence spent on the run, but also the impact that organized crime in Sicily has on the fabric of the society.
This body of work is currently on view at Benrubi Gallery, until April 27th, 2019. The exhibition brings together different subject matter and media, combining scenes of everyday life, carefully posed portraits, a video of the capture of longtime fugitive Mafia boss Bernardo Provenzano, filmed by the police, a large image of Giovanni Brusca giving evidence in a high-security courtroom at the Milan courthouse, as well as the photographic documentation of some of the objects these bosses used during hideout.
Roberto Saviano, the famed Italian writer and the author of Gomorrah, said of the series:
The photo series by Valerio Spada, I Am Nothing, is deeply disturbing because it shows the silence that surrounds the mafia, the capacity of organized crime to penetrate our daily lives and our total inability to defend ourselves against it.
We had a chat with the photographer to find out more about his latest show and this compelling body of work. In an exclusive Widewalls interview, Spada talks about his interest in the Mafia, the sacrifices these bosses make in order to reign, the way they communicate with the outside world, the impact organized crime has on the communities, and much more.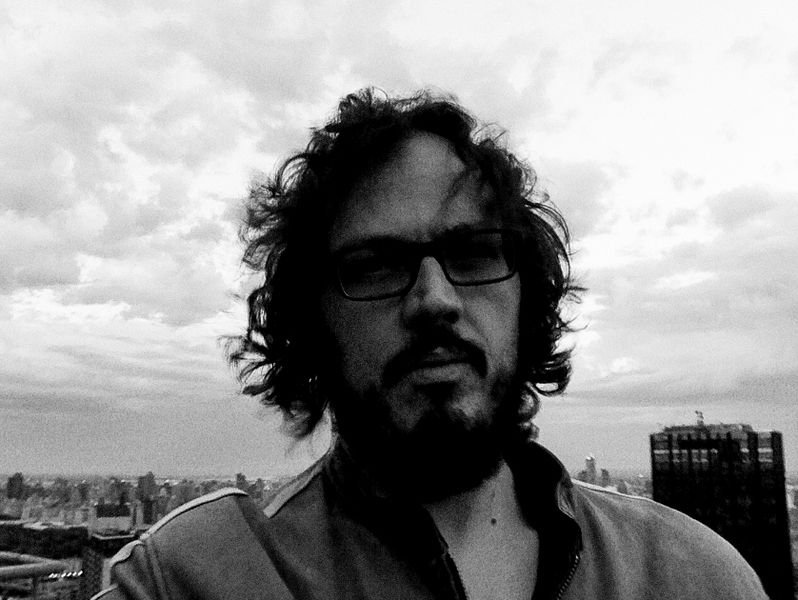 I Am Nothing at Benrubi Gallery
Widewalls: "I Am Nothing" is your second project dealing with the world of Mafia. What initially drew you to this subject?
Valerio Spada: I remember some of the lines I wrote in my Guggenheim Fellowship application about this project, I was trying to describe the dust that raises up from some countryside unbeaten tracks in Sicily together with the curiosity on how the fugitive and most powerful mafia boss in charge is able to hide himself within this landscape in our current years, where hiding seems impossible for each one of us.
Widewalls: The exhibition at Benrubi Gallery combines different subjects matter and media. Could you tell us something about the body of work on view and the narrative it conveys?
VS: There are images of unseen documents and original objects seized from the previous and most dangerous boss, Bernardo Provenzano, his Holy Bible where he used to annotate all sort of things considered to be messages and then further investigated by Vatin theologists and F.B.I. There's the original footage from Bernard Provenzano arrest in 2006 at Montagna dei Cavalli. And there is life as I see it in Sicily.
My work focuses on adolescence and growing up in areas abandoned by the government as it was for Gomorrah Girl.
Widewalls: The focus of this latest series are the bosses of the Sicilian Mafia and their absence and invisibility, amidst the power they continue to uphold. What are the sacrifices these men choose to make in order to stay in power?
Everything. Imagine and think about what you have in your life. Do you have a husband? Or wife? A house? Kids? A job? Friends? Do you plan a trip? Do you want to talk to somebody and send them a message? You just do it. They don't. They sacrifice everything for their "mission". This is how they call it, their mission. And obviously, I am not mentioning this as a good or bad sacrifice. It's their choice, or it at least, it becomes the only option after all their criminal actions to justify reigning in their own territory.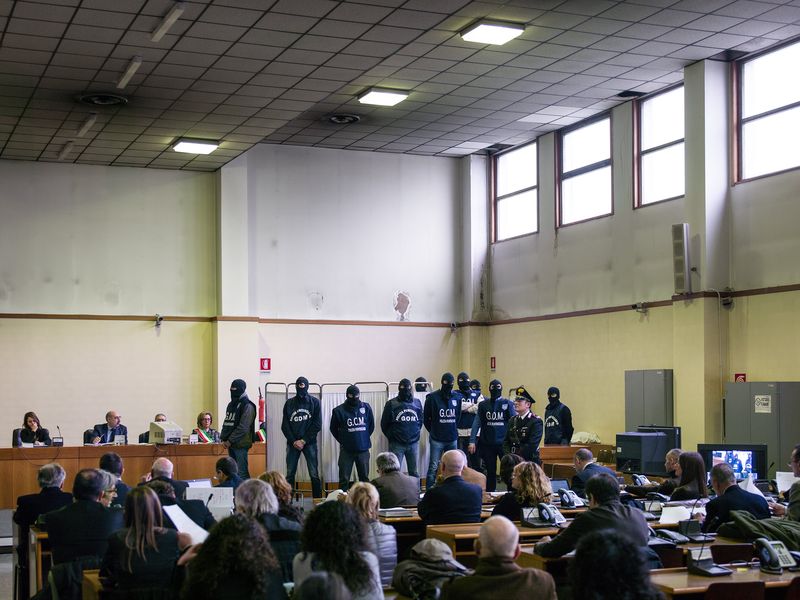 Impeded Communication
Widewalls: Could you tell us something about the so-called pizzini, small slips of paper used by these bosses to communicate with the outside world?
VS: I've pictured a pizzino from Matteo Messina Denaro, where he was talking about the pain of not having to know his own daughter, ever, about being alone. They use this way of communicating for decades, it's ancient and it's hardly trackable, it is usually passed between up to 7 different people and then buried in some field in the countryside. The reply comes after 3 months. In recent years, there was also evidence of contemporary forms of communications used by the boss, like Skype or Whatsapp though.
Widewalls: In this series, you photographed many possessions of Mafia bosses such as Bernardo Provenzano and Matteo M. Denaro. Could you tell us something about them and how you got a hold of them?
VS: I was lucky enough to gain prosecutors' team trust over the years with my previous work Gomorrah Girl. They understand I'm not into selling [of my] photos to newspapers and have a more documentary and thoughtful approach. I've pictured 1867 pages of the whole book that day as well as several personal items seized to the fugitive Bernardo Provenzano, items and objects that let us better reconstruct and think about how this person was able to hide for 43 years as a fugitive from law; pieces of paper with pencil notes in form of a list of what to carry from a hiding place to the next, personal effects and religious books and so on.
Widewalls: What is the inspiration behind the title of the series?
VS: Those are the exact words Matteo Messina Denaro uses to end one of his pizzini I had access to.
"You see, I have known pure desperation and I have been alone, I have experienced hell and I have been alone, I have fallen many many times and I have got back up again on my own; I have witnessed pure ingratitude on the part of everyone and anyone and I have been alone, I have known the taste of dust and in my solitude I have been nourished by it […] I am nothing, a loser, but if you need this nothing, I am always here for you, for anything. That is not rhetoric, I mean it from the bottom of my heart. I really love you.

With lasting esteem and love, as always

P. S. When you have read this letter, burn it."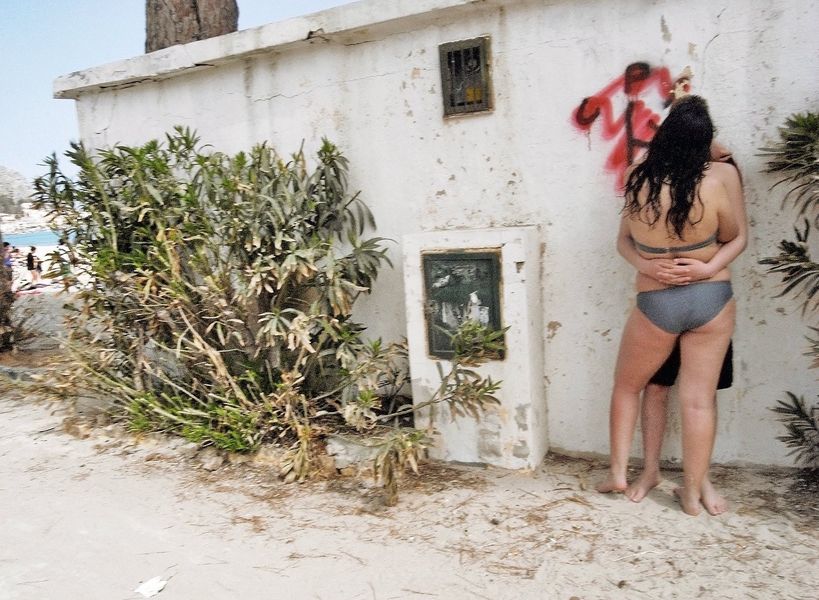 The Mafia and Everyday Life - Captured by Valerio Spada
Widewalls: In what way is this Mafia phenomenon involved in everyday life and behaviors?
VS: It is everywhere, it's not only in Sicily, but it's also in Milan, it's in London and it's in Germany and in America. It's everywhere. For the everyday life and behaviors, you have to live it on your skin while in some places and some occasions, it's hard to describe with words, it can come as a gentle non-requested favor or courtesy, as well as a gentle threat.
Sicily is different from Naples in this for instance. In Naples, I saw guns often, while in Sicily it is more with words. In Naples, it is more drug-related, while in Sicily, it is more in constructions and European funds. It has many aspects.
Widewalls: Could you reveal some of your future plans and projects?
VS: I'm working on three different projects.
My personal projects take some time and I tend not to talk about them until when I believe I'm done with them. But I will make sure to inform you when one of them is ready for your readers, it's a promise.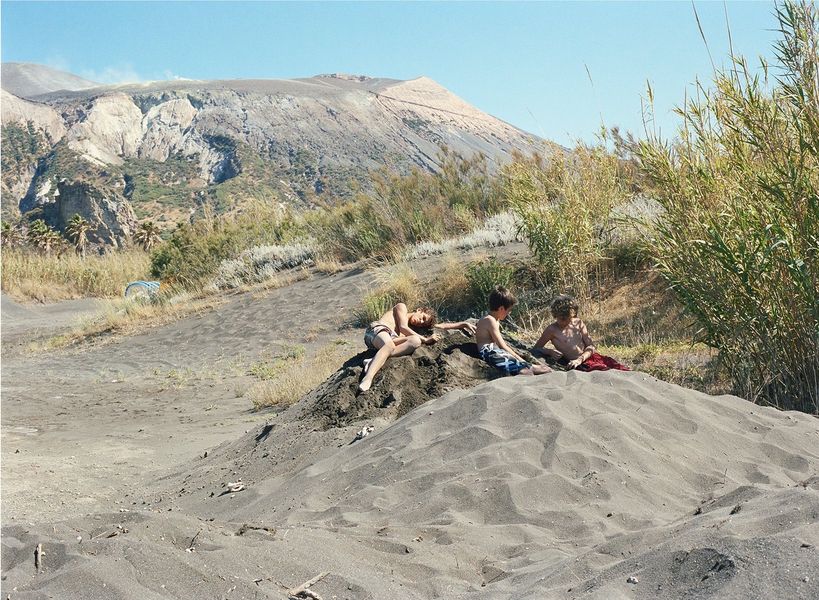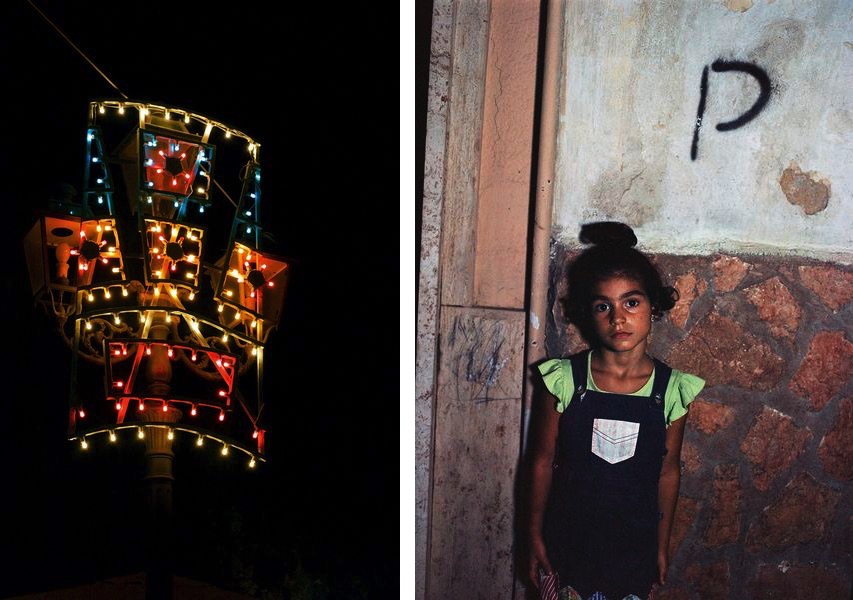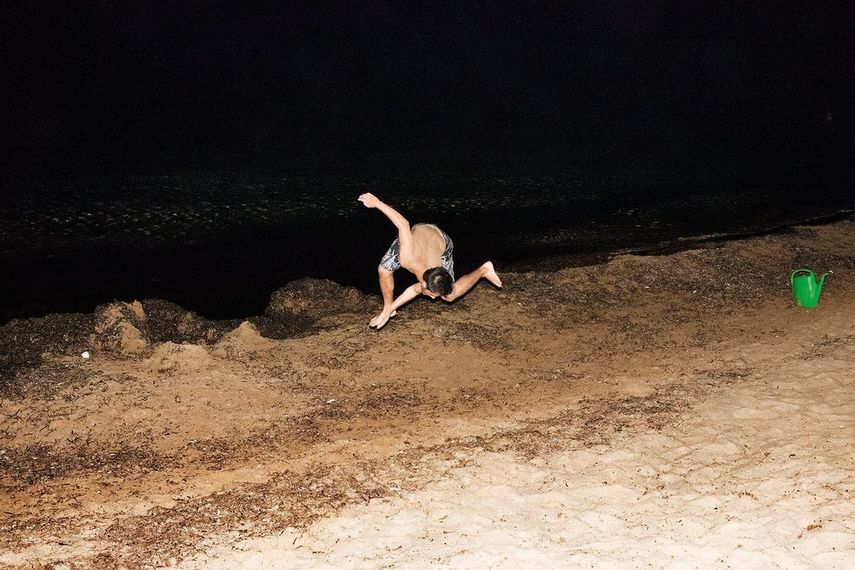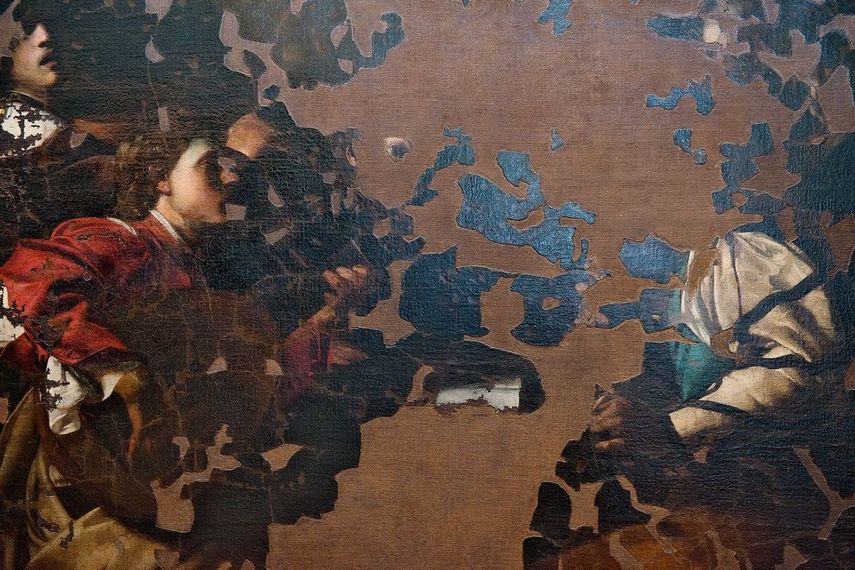 Featured image: Valerio Spada - Giulia, Trapani, 2012. All images courtesy the artist and Benrubi Gallery.