Even if you're not even remotely interested in art or its practitioners, there are a few things you just know about the great master that is Vincent van Gogh - the fact that he cut off his own ear, that he sold only three paintings during his lifetime (it was widely believed it was just one - thankfully, we have the Van Gogh Museum to thank for clarifying the myth), or that he took his own life in complete poverty, never seeing the immense success he would come to be. But did you know that his most famous artwork, and of course I'm talking about The Starry Night, depicts a view of his asylum room at Saint-Rémy-de-Provence? Van Gogh was a troubled man whose mental illness had driven his creative urge, but also cost him his life. For the first time at the Van Gogh Museum in Amsterdam, an exhibition of final works will focus on the painter and his complex condition.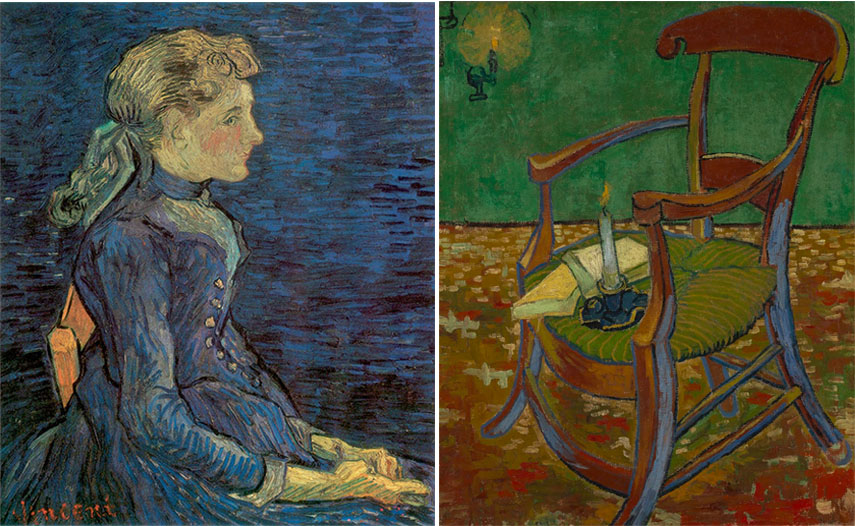 On the Verge of Insanity
Over 120 years after his death, Vincent van Gogh remains an enigma, an intriguing personality and visionary whose artworks never cease to amaze us with their originality, rawness, pure beauty. He suffered bouts of intense confusion, panic attacks and hallucinations, which led them to self-harm and, ultimately, suicide. His doctor diagnosed a combination of epilepsy and mental illness, although the precise nature of his affliction is still not known. It is an adversity that lasted a lifetime, causing him to become socially isolated and proclaimed "a madman", to spend time in an asylum, to distance himself from his brother Theo to the point where he could only see one way out. Many of Vincent van Gogh's suicidal thoughts were revealed through the letters he would write to his brother and his wife Johanna, sometimes as mysterious and breathtaking as his paintings, attesting to the fragile, endlessly desperate state of his poor mind.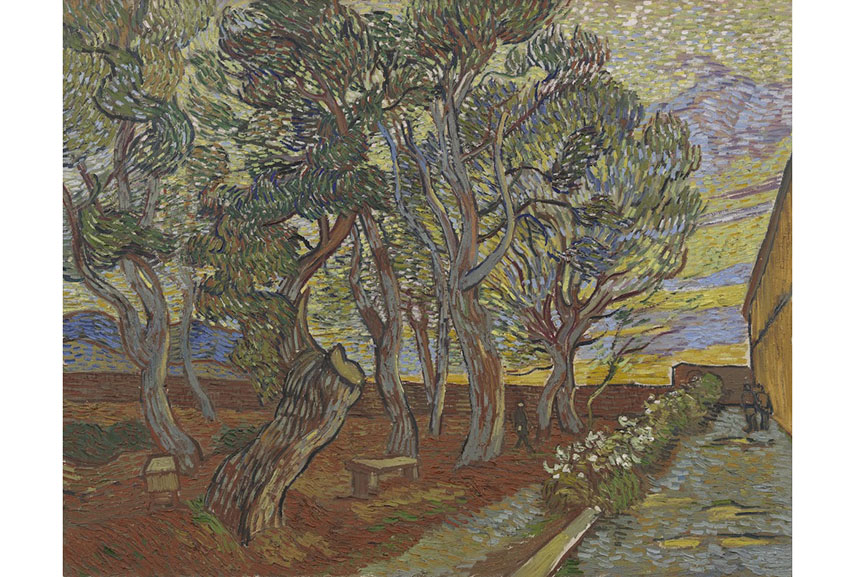 Art On View
Some 25 paintings and drawings from 1890, the final year and a half of van Gogh's life, will try to give us an insight into his personal battles and perhaps a clearer answer to why he decided to commit suicide. Many of these artworks are on loan from international museums, including the Portrait of Dr Rey from The Pushkin Museum Moscow, or Still Life with a Plate of Onions from Kröller-Müller Museum, Otterlo; accompanied by some of Van Gogh Museum's very own masterpieces, such as The Garden of the Asylum, The Enclosed Wheatfield After a Storm and the very last painting Tree Roots. Alongside these, on display there will also be original letters and exceptional documents, such as the police report and the petition signed by local residents in Arles in 1889, calling for the artist's confinement to a mental hospital.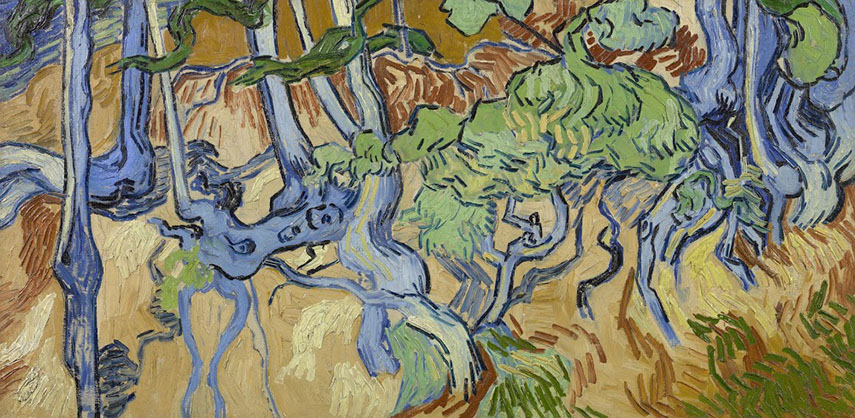 Vincent van Gogh Exhibition in Amsterdam
On the Verge of Insanity will be on view at the Van Gogh Museum in Amsterdam, Netherlands, from July 15 through September 25, 2016. On September 14, you can attend an expert meeting at which international medical specialists and van Gogh experts will try to formulate a diagnosis of the artist's illness. On September 15, these conclusions will be presented at a public symposium in Amsterdam.
  Editors' Tip: The Real Van Gogh: The Artist and His Letters
While we wait for the release of On the Verge of Insanity. Van Gogh and His Illness, here's another great publication by author Nienke Bakker. Illustrated with works of art and letters that demonstrate Van Gogh's abiding preoccupations--the role of color in painting, the cycles of nature, and friendship, for example--this fascinating book explores the correspondence as a self-portrait of the artist and the man. The letter-sketches that Van Gogh used to describe completed works or those in progress are reproduced here alongside the finished paintings or drawings, providing a unique insight into his artistic development. Drawing on new and extensive research, leading authorities on Van Gogh reveal how the letters enhance and shape our view of this modern master.
Featured images in slider: Vincent van Gogh - Wheatfield with a Reaper, 1889, detail; Vincent van Gogh - The Yellow House (The Street), 1888; Vincent van Gogh - Evening (after Millet), 1889, detail. All images courtesy Van Gogh Museum Amsterdam.