There are numerous analyses of Modern art exploring different aspects of prolific artistic oeuvres aimed to understand the creative outputs and the general atmosphere in which they were produced and nurtured. Regardless of the posthumous acclaim, some artists somehow remained mysterious, so there is a constant interest in their personality and therefore their practice as well - the iconic grandmaster of Modernism Vincent van Gogh being one of them.
As the title suggests, the current exhibition Van Gogh's Inner Circle: Friends, Family, Models tends to unravel his puzzling persona by putting on view different artworks, documents, and memorabilia related to the people he was most close to.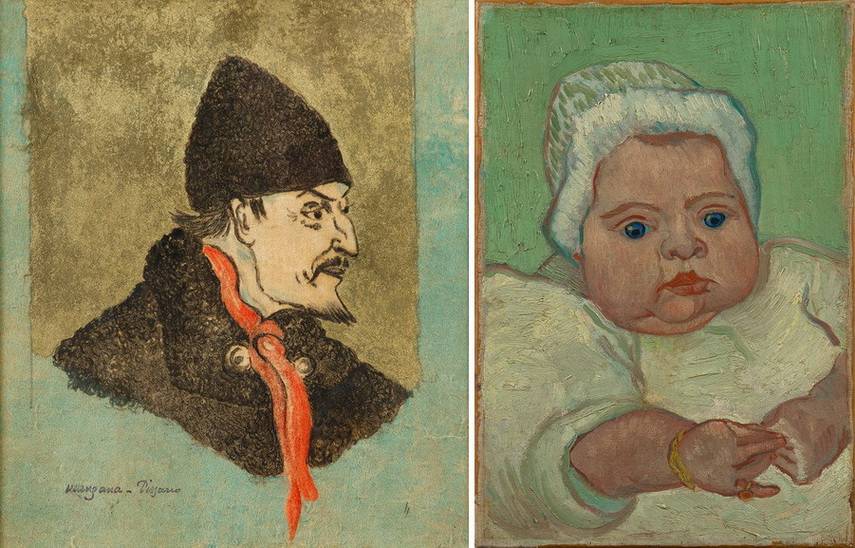 The Exhibition Concept
Although Vincent van Gogh was often presented as an autistic, lonesome person without any friends, the fact is that he had a circle of friends and colleagues that supported him; with some of them, the artist had complex relationships such as his brother and artists such as Anton Mauve, Emile Bernard, Paul Gauguin, and Paul Signac.
To underline those ties, the curator Sjraar van Heugten (former Head of Collections at the Van Gogh Museum and independent curator) decided to present all of the important people in chronological order, spanning from his early years spent in Brabant and The Hague, through the period spent in Paris and Arles, until his death in Auvers-sur-Oise in 1890.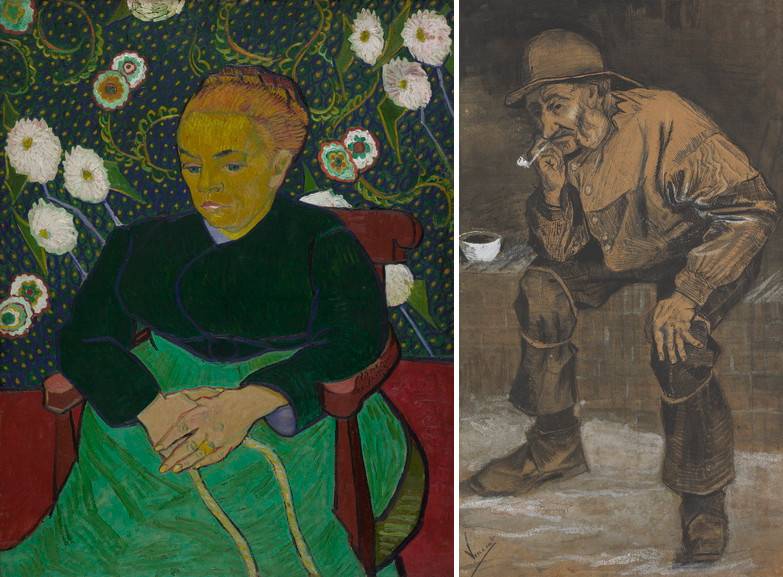 The Artifacts
The majority of the works are loaned from Dutch collections including the Van Gogh Museum and the Kröller- Müller Museum, along with few special loans from international museums and private collectors.
Various rare or never-before-seen documents are on display - sketchbooks by Van Gogh for Betsy Tersteeg, daughter of the art dealer H.G. Tersteeg in The Hague, a sketchbook for Matthijs Maris, the letter from Vincent to Paul Signac and six condolence letters to Theo van Gogh, as well as correspondence with Camille Pissarro, Henri de Toulouse-Lautrec, Paul Gauguin, among others. Some of the exhibition highlights are Still life with Bible (1885), Madame Roulin Rocking the Cradle (La berceuse) (1889), and L'Arlésienne (Madame Ginoux) (1890).
A special focus of the show is Vincent's relationship with his brother Theo van Gogh (1857-1891), best illustrated with the painting Portrait of Theo van Gogh made in 1887, a book of poetry from Vincent to Theo and a book with forty-two pasted prints.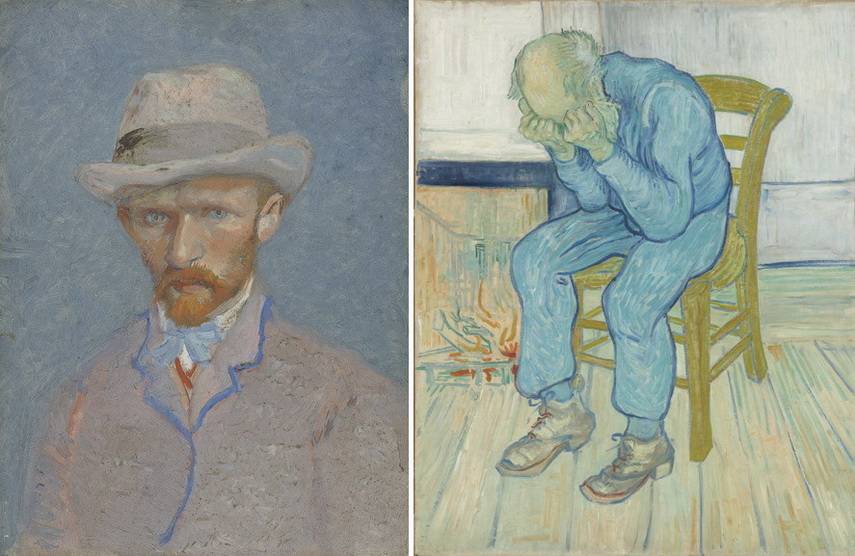 Van Gogh's Inner Circle at Het Noordbrabants Museum
Finally, this exhibition sheds new light on an often misunderstood modernist artist who was actually supported and admired by his friends and family, although he was a tormented soul..
A bilingual (English and Dutch) illustrated catalog consisting of critical essays written by guest curator Sjraar van Heugten and Helewise Berger (curator of 19th and early 20th-century art at Het Noordbrabants Museum) accompanies the show.
Van Gogh's Inner Circle: Friends, Family, Models will be on view at Het Noordbrabants Museum in Den Bosch, Netherlands until 12 January 2020.
Featured images: Vincent van Gogh - Still life with straw hat, late November mid-December 1881. Oil on paper mounted on canvas, 36,5 x 53,6 cm. Kröller- Müller Museum, Otterlo; Vincent van Gogh - Woman ('Sien') seated near the stove, March-April 1882. Kröller-Müller Museum, Otterlo. All images courtesy Het Noordbrabants Museum.