Much was written about the astonishing paintings of Vincent van Gogh, who is rightfully considered one of the most relevant figures of modern art; however, a little known fact for a broader audience is that he was an avid writer. As a matter of fact, writing was so important to him as Van Gogh used it to articulate his own concepts, as well as his hopes, dreams, details of and love life, and the ongoing struggle with mental issues.
After numerous exhibitions centered on his artworks, The Van Gogh Museum organized a new survey of his writing production titled Your loving Vincent: Van Gogh's Greatest Letters to confirm the significance his letters have in the context of the artist's entire oeuvre.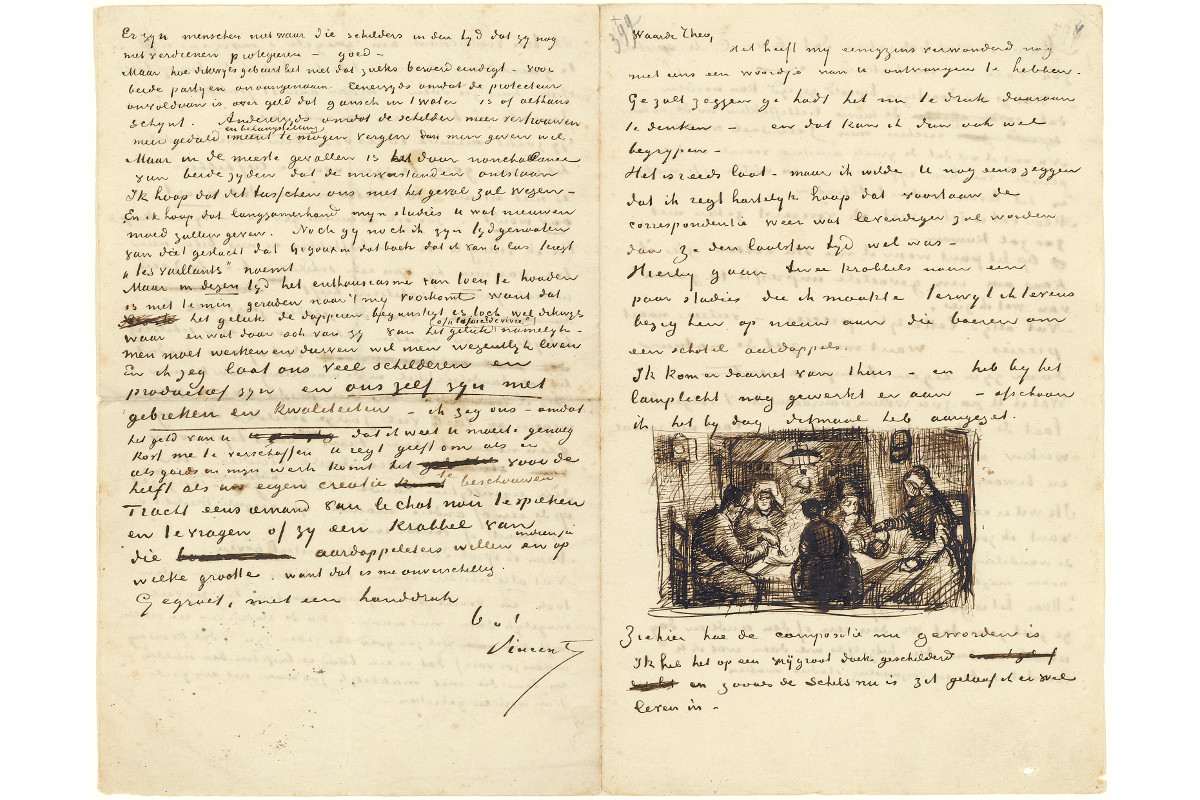 The Artist - The Writer
The museum holds a grand collection of eight hundred and twenty Vincent van Gogh's letters, most of them written to his brother Theo. The vast production helps us understand better who the great artist was.
Van Gogh expressed himself in a testimonial manner while speaking about his own and the practice of other artists, but also about the torment which suffocated him in phases as he suffered from loneliness and depression.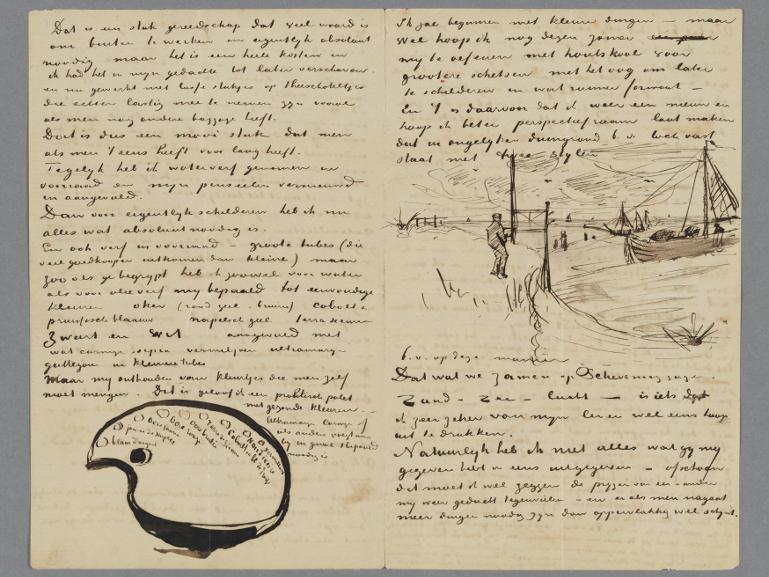 The Special Gem
Alongside other letters and some of Van Gogh's masterpieces such as The Potato Eaters (1885) or View of the Sea at Scheveningen (1882), the current exhibition debuts a letter written in 1888 by Vincent van Gogh and Paul Gauguin acquired by the Vincent van Gogh Foundation at an auction in Paris last June.
Its content refers to both artists stay at the house of their artist friend Emile Bernard in Arles. The letter reflects the extent of the dialog between van Gogh and Gauguin and is the only letter that the artist wrote with another artist.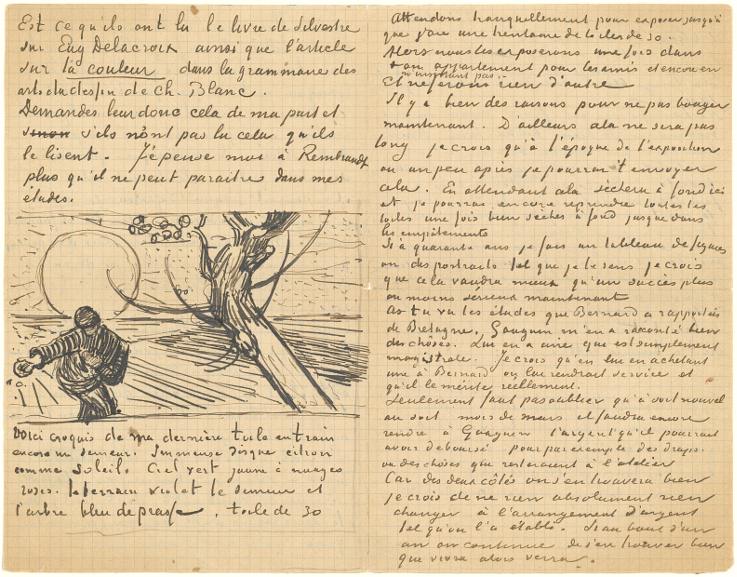 Van Gogh's Letters On Display
This particular exhibition will be accompanied by an extensive publication titled A Life in Letters published by the Van Gogh Museum in collaboration with Huygens ING that will include complete correspondence of Van Gogh. This edition tends to (re)introduce a broad audience to these astonishing and rather intimate documents that unravel the internal process of the iconic modernist master.
Your loving Vincent: Van Gogh's Greatest Letters will be on display at the Van Gogh Museum in Amsterdam until 10 January 2021.
Featured image: Vincent van Gogh - Letter from Vincent van Gogh to Theo van Gogh with sketch of The Potato Eaters, Nuenen, 9 April 1885, pen and ink on paper, 20.7 x 26.4 cm, Van Gogh Museum, Amsterdam (Vincent van Gogh Foundation) Letter 492; Vincent van Gogh - The Potato Eaters, 1885, oil on canvas Van Gogh Museum, Amsterdam (Vincent van Gogh Foundation).