There are two ways of recognising the artworks of Van Ray, one of the most prolific urban artists in Germany today. One: if you see a stencil work with a certain sense of humour and it's signed with an image of a duck, and two: if you visit local 30works Gallery, as he is a frequent guest there. In fact, since 2011 the artist has participated in a total of seven collaborations with this art space, and their latest joint show comes under a title of The Rust of Rebellion. It is a pop up exhibition that will accompany Cologne's le bloc Festival and that will demonstrate a new stage in the artistic career of the talented Van Ray.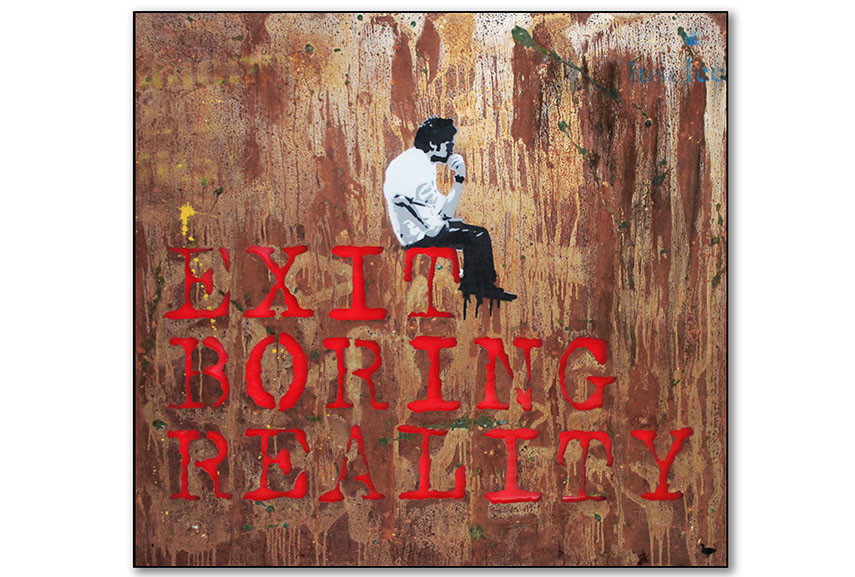 The Rust of Rebellion
"Rebellion does not derive from the use of a certain technique, but rather from the color of your tie," is what Van Ray once said in regard to his often quite sharp social criticism. For over two decades now, the artist has been a fierce member of protest art and someone who has been using the means of urban art to communicate his message to a wide audience. Whether it's stencils, paste-ups, stickers or sculptures, the works of Van Ray employ vintage materials and create a marriage between Pop art and street art as an observation of today's society and its major issues. His exhibition at 30works will once again put on view his rusty, sharp, futuristic, but at the same time neon-shiny, reflective and nostalgic stencils.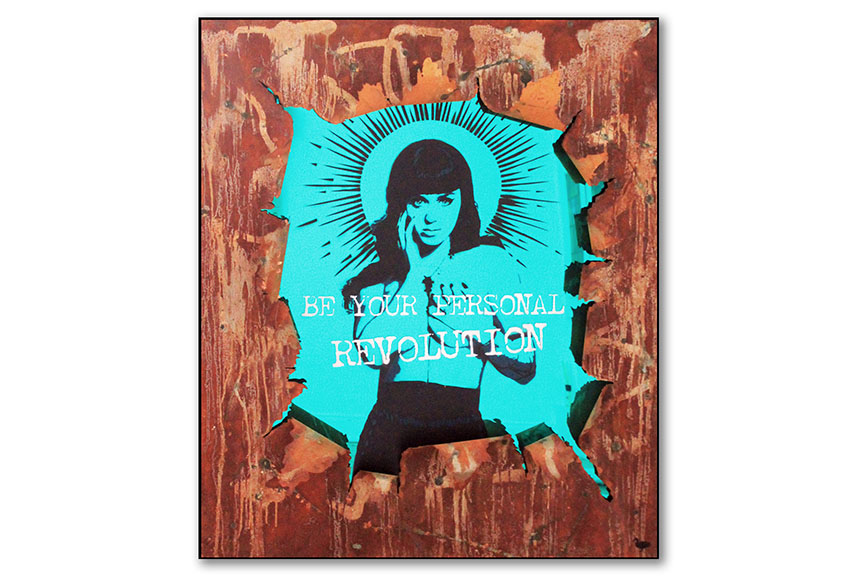 le bloc Festival Cologne
Dedicated to fashion, design and everything in between, le bloc Festival takes place this June for the eighth time in the Belgian quarter of Cologne, with some 60 designers and shop owners opening their studios, showrooms and stores for a view until midnight for an entire week. Some of them will even be transformed into performance and concert stages, while the inevitable part of le bloc Festival, the legendary fashion shows, will once again take place in the parking garage of the Maastricht street and showcase twelve local labels and their latest urban chic and high fashion. Of course, where there's great city event there's also art, and Van Ray's sarcastic and straightforward works seem to be the perfect fit for the concept of le bloc.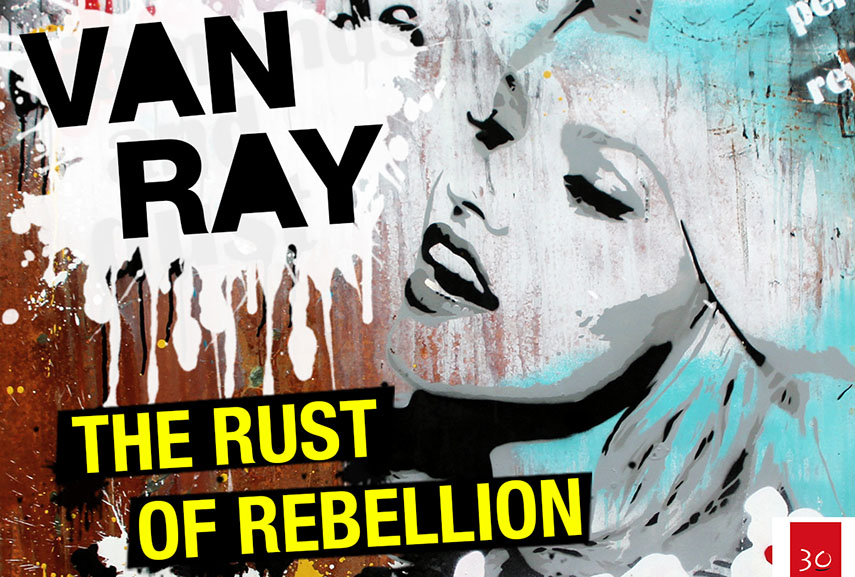 Van Ray Exhibition at 30works
When in Cologne, don't miss out on the remarkable annual event that is le bloc, which turns the entire city into a buzzing hub of fashion and art shows, pop up stores and concerts, having everyone on their feet until midnight and beyond, with a great opportunity to see the art of Van Ray in a single place. The Rust of Rebellion, a Pop up exhibition of works by Van Ray, will be on view at 30works Gallery in Cologne, Germany, between June 4 and 11, 2016. The opening reception is scheduled for June 4, from 12pm to 8pm.
Featured image: van Ray - Never ever give up. All images courtesy of 30works Gallery.