New York is special in so many ways. It generously opens its doors to everyone, it doesn't judge and even though it's one of the biggest cities in the world, makes you feel special. When the British artist Nick Walker first came to New York City few years ago, he instantly fell in love, "It's my favourite city in the world. I love it when I'm here. It's massively serendipitous. You think things and they happen. People pop out of the woodwork when you least expect it." It offers a lot of opportunities for artists like Walker. As someone who started doing graffiti and street art in the 80's in Bristol, England, he saw NY as a great place for upgrading yourself and your art, "If you want to be an artist, and you want to do and live off your art, then you have to take a stab at it, and paint in the best city in the world, which is New York as far as I'm concerned." The infatuation with the city became so inspiring that Walker did series of new works as a part of his latest exhibition showing the romance between NYC and the artist.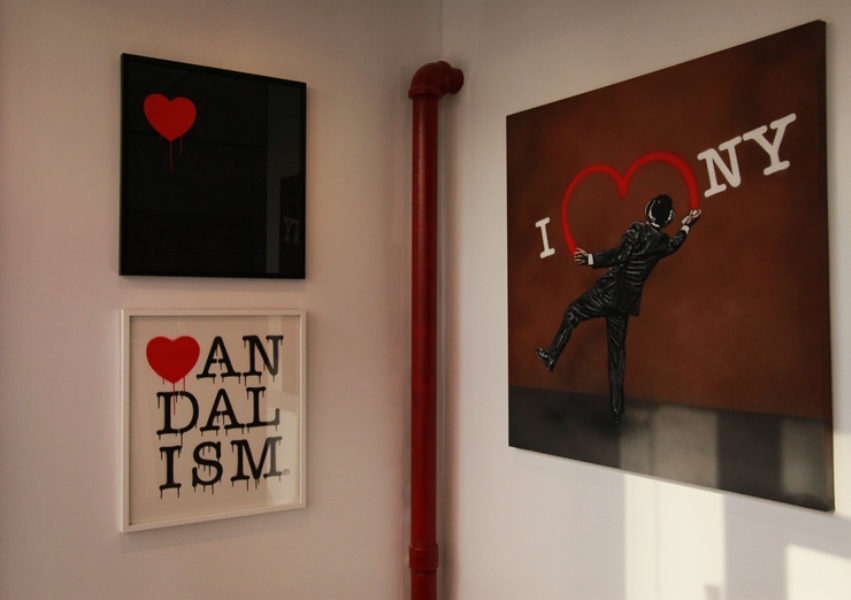 Vandal Is Back
You've probably seen those wall murals of a dapper besuited man in a hat with the word "Vandal", but you might not know that Nick Walker is the artist behind them. The "man" in the pictures represents Walker in the beginning of his career in Bristol. He would disguise himself with an umbrella, the pinstripe suit and a hat and instantly became the Vandal. The newest pop-up exhibition that closed yesterday, All I Ever Wanted Was My Name On Fire is "the continuation of the Vandal character storyline... I'm also entering into a more abstract version of this particular kind of storyline, kind of fragmenting it and also continuing with the main ethos of what he does. There's the prankster in him that is kind of being shown more and more within" says Walker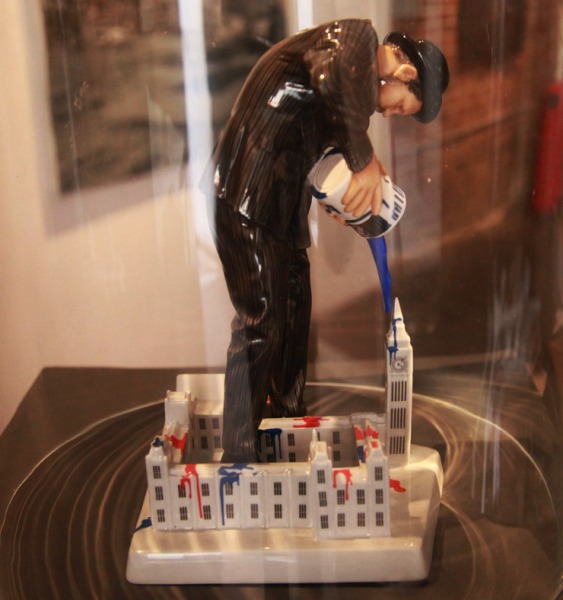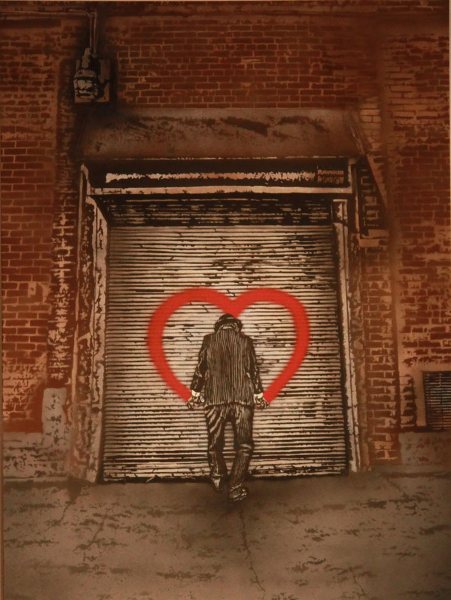 City of Dreamers
The fact the he comes from the same town as Banksy and having similar aesthetics, often makes people mistaken Walker's works for Banksy's. However, Walker still successfully tries to avoid interference with politics – even though he occasionally comments on current events. Just like in All I Ever Wanted Was My Name On Fire, the work is simple, unambiguous and unpretentious. And the audience loves and respects it. Again, one of the reasons Walker chose NY as his current place to work, love and live in.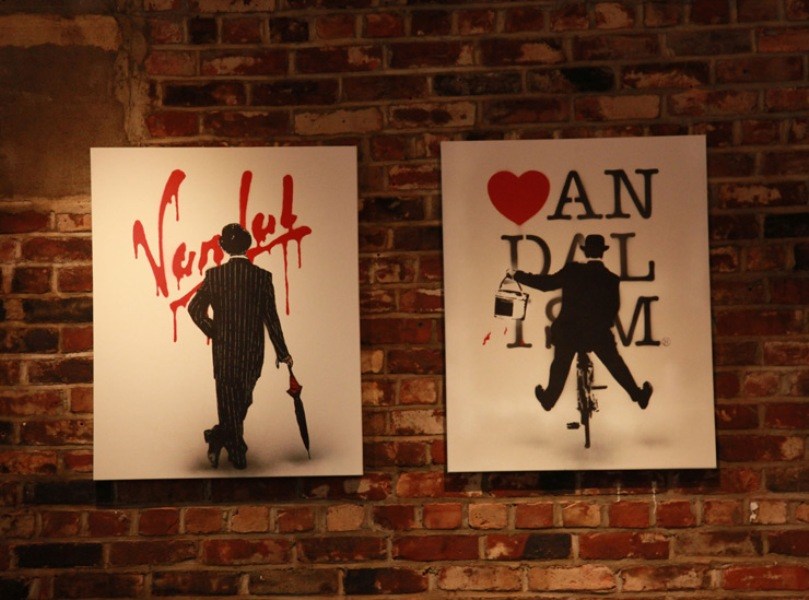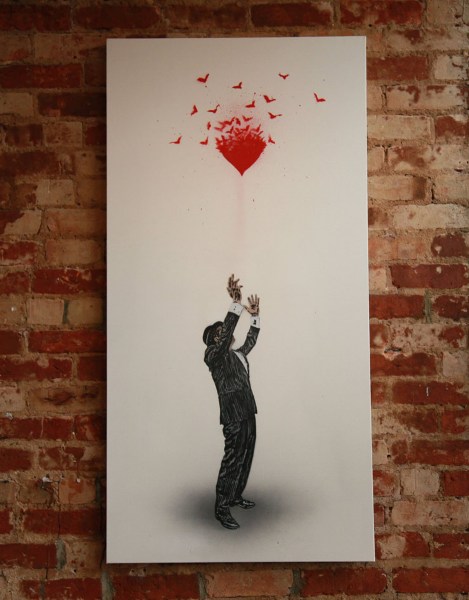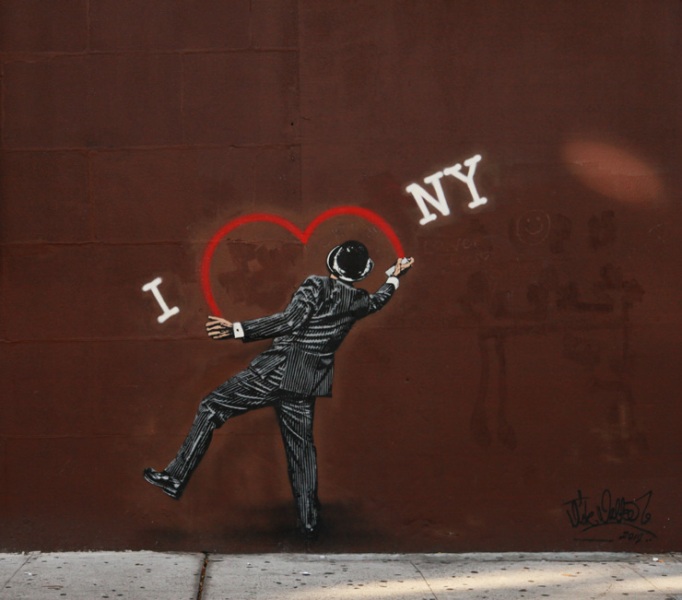 All images courtesy of Jaime Rojo