Japanese art consists of a wide range of art styles and media, such as ancient pottery, sculpture, ink painting and calligraphy on silk and paper, ukiyo-e paintings and woodblock prints, kiri-e, kirigami, origami, and more recently - manga. It has a long history and it was always fascinating for everyone, especially in the western culture. Contemporary art of the Land of the Rising Sun is another wide term which, although is hugely based on the traditional techniques, forms and themes, flirts with new media (check out our article 10 Japanese Artists under 50). And while many still associate Japan with numerous stereotypes, new generation of artists in Japan are breaking rules, playing with different mediums and creating some exquisite art. The upcoming exhibition at Berlin's Cell63 gallery is only proving this point.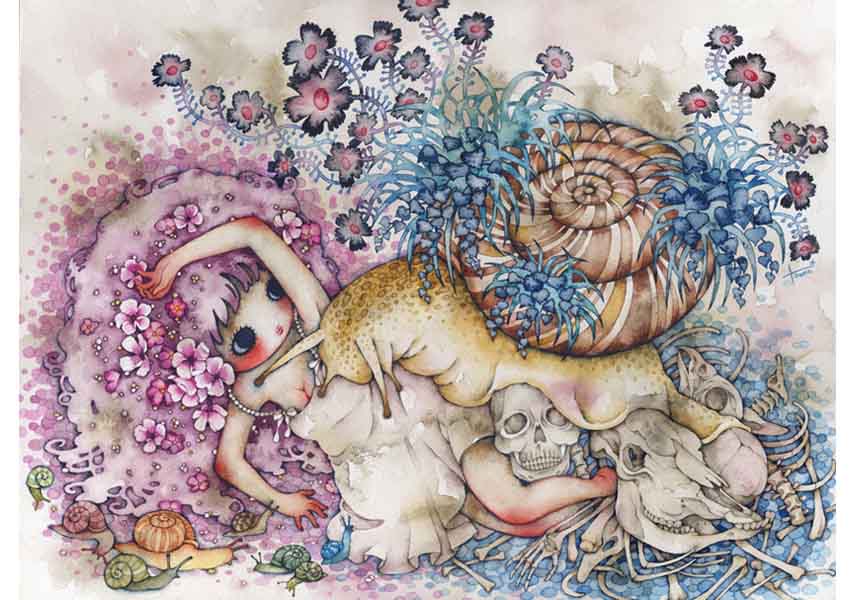 Breaking Free From Stereotypes
The question asked by the Japanese Vanilla Gallery was whether people in Berlin, some 9,000 km distant from Tokyo, have the same heavy stagnant feeling that surrounds our society today? With the presumption that they do, the fantastic gallery representing amazing young talents in this country decided to show to the audience in Berlin that art is the same, no matter where it comes from and what roots it has. Breaking free from stereotypes of art, Vanilla Gallery in Tokyo continues to venture into uncharted territories of all kinds of contemporary Japanese expressions (check out the current exhibition of Japanese artist Tadashi Kawamata). They selected a group of 16 spirited Japanese artists who pursue the moments when the negative energy that erodes people's minds is converted and sublimed into another dimension and their bringing their stunning pieces of art for the European audience, hoping that they would appreciate and understand that pure and impulsive art scene in Tokyo today.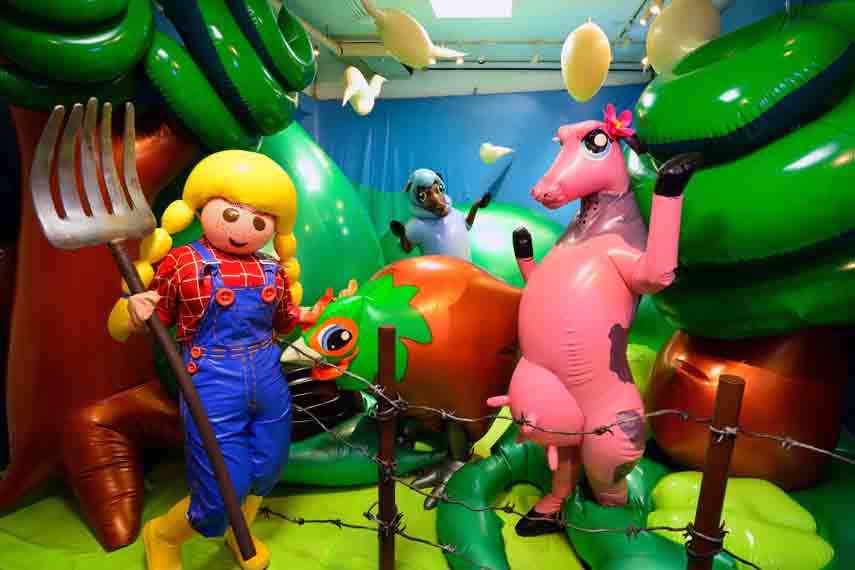 Vanilla Essence
Among the exhibiting works, audience at Vanilla Gallery group show will be able to see what inspires artists that are now leaders of their contemporary art scene. Great deal of contemporary Japanese art is based on manga (read about Shohei Otomo, whose art is hugely based on mangas). Although these popular comics have a long pre-history, only since 1950s has this form of expression become popular, becoming a major part of the Japanese publishing industry. Today, it's one of Japanese most recognizable trademarks, and most of modern art is, this way or another, influenced by manga which will also be notable in the Vanilla Essence show. The exhibition will present works by 16 artists, including Keiryu Asakura, Aran, Kaneoya Sachiko, Koyama Tetsuo, Saeborg, Shinjyuko, Sugawa Makiko, Tama, Pinkara Taiso, Hizikata Haruna, Fukuyama Fukio, Mizumoto Masaya, Miyanishi Keizo, Mori Kaoru, Kawakami Yoshitaka and Sakuba Tomomi.
Vanilla Essence opens Friday, February 20th at 7.30pm and will stay on view until March 28, 2015 at Cell63 Gallery, located in Allerstr. 38, 12049 Berlin.
If you are a fan of contemporary Japanese art, sign up for My Widewalls today!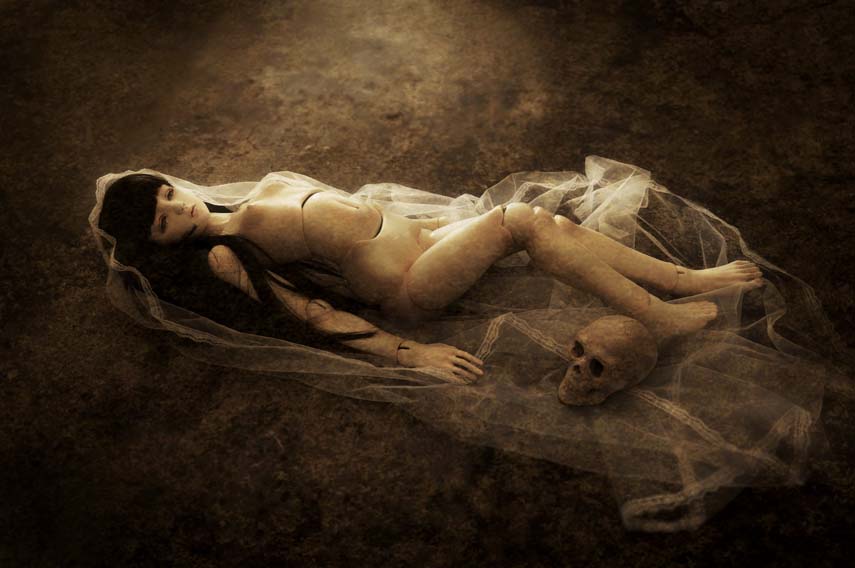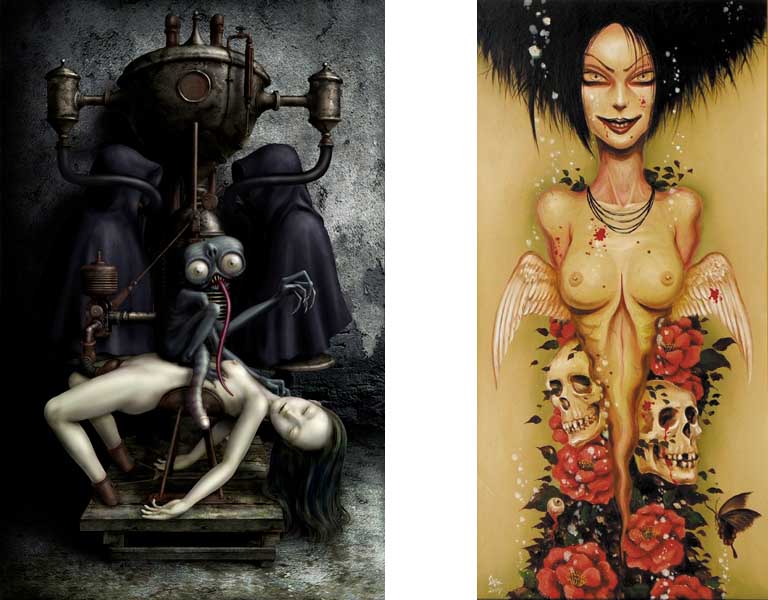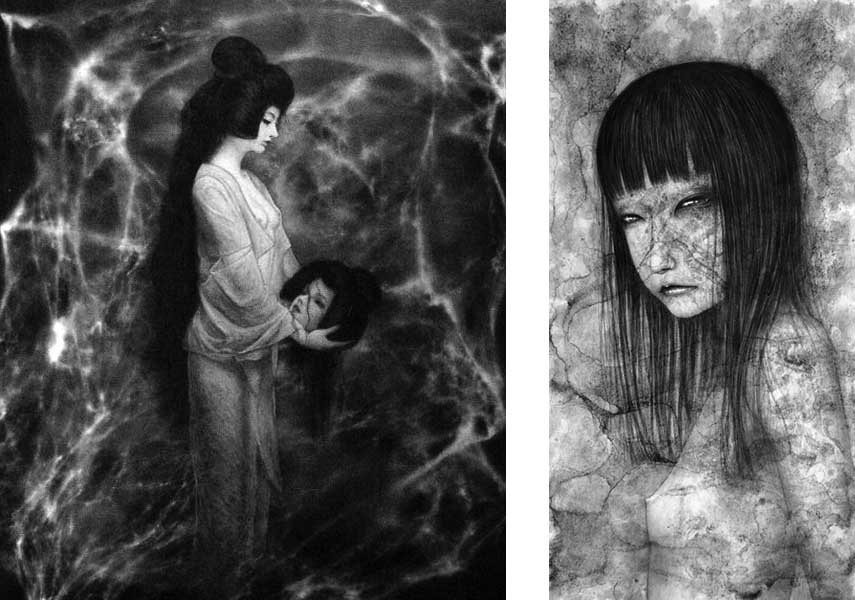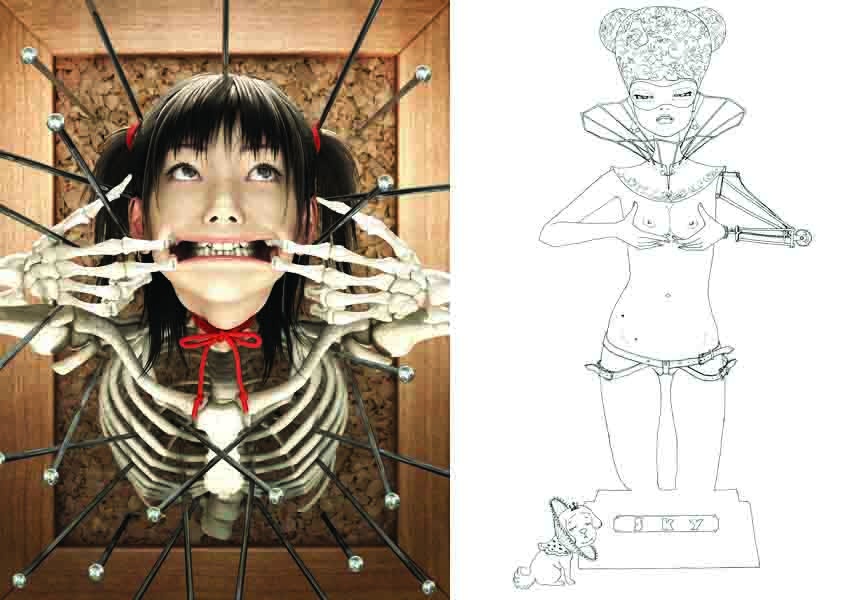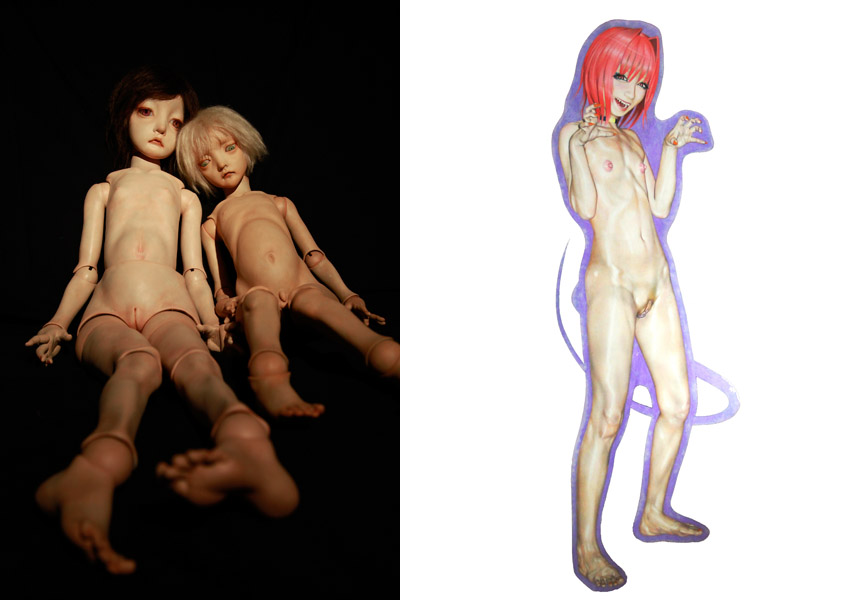 Featured image: artwork by Yoshitaka Kawakami, detail.