Budding and seasoned art collectors have a unique opportunity this weekend to grab a serious art bargain at the Vauxhall Art Car Boot Fair in Hastings on Saturday, 16th July 2016, which is bringing a whirlwind of fun and frivolity – and art world superstars – to the Sussex coastal resort. Grab an art bargain in Hastings this weekend!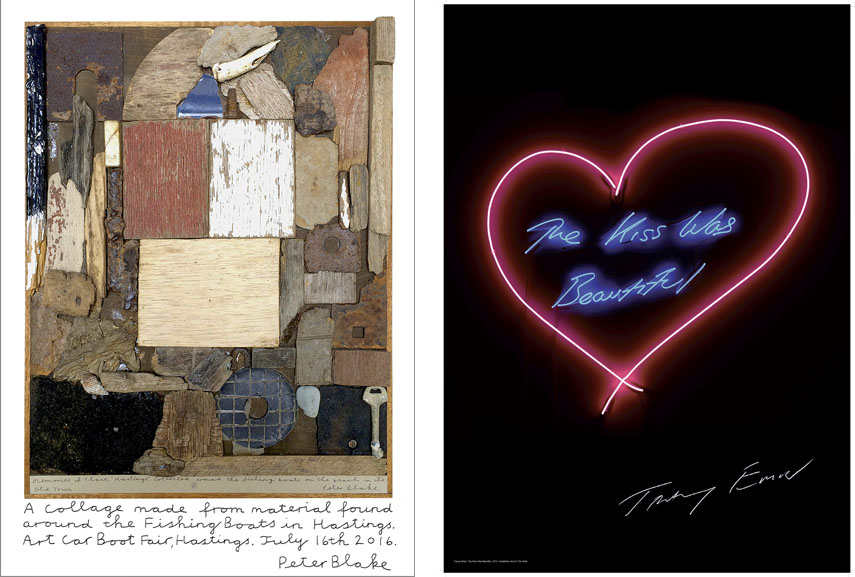 The Vauxhall Art Car Boot Fair 2016
Following hugely successful previous iterations in Margate and Folkestone, and a recent sell-out event in London, illustrious art world guests including the legendary punk poet John Cooper Clarke, and leading artists Marcus Harvey and Sir Peter Blake will all be in attendance at the fair personally selling prized limited editions and original work. YBA star Marcus Harvey will offer a sandcastle work made from ceramic stone created especially for the event, and a silkscreen print based on his highly controversial portrait of the 'Moors Murderer' Myra Hindley – first exhibited at the infamous Sensation show at the Royal Academy in 1997. Should you want to see more of his oeuvre, you only need to wander a short distance to the nearby Jerwood Gallery, which will be staging a solo presentation of Harvey's recent work. Pop artist Sir Peter Blake has produced a special new print based on a collage work entitled Hastings Memories, which is formed of objects Blake found around the fishing boats on Hastings Promenade. In June's Vauxhall Art Car Boot Fair, London fans queued all night to get the chance to buy a signed Blake print of the Queen's head – a real testament to his popularity among collectors.
More Highlights
John Cooper Clarke will be performing one of his most famous poems, Chicken Town, and has created a silkscreen print based on the poem for sale. Posters and prints by Tracey Emin can be bought at her Emin International Stand, and Turner Prize winner Martin Creed will be performing with his band, showcasing their new album Thoughts Lined Up . Other artists participating include Sir Quentin Blake, the revered children's book illustrator – himself a Hastings local – as well as Keith Coventry , Rachel Howard, HelenA Pritchard, and Gavin Turk.
For those looking to build their art collections with established art superstars at a fraction of what their works sell for at auction, this is an unparalleled opportunity to do so! It is very unusual that artists themselves are present for sales, so the fair is a major chance for art enthusiasts and collectors to meet the artists in person and get a chance to talk about their work. There will also be a range of entertainment adding to the festival atmosphere – including bands, glove puppetry, hand-printing, street food, locally brewed beers, delicious wines, gourmet hotdogs and more.
The Vauxhall Art Car Boot Fair is coming to Hastings!
What Else to Expect?
The originator and organiser of the event, Karen Ashton, exclusively tells Widewalls: "The Hastings edition of the Art Car Boot Fair is set in an enticing location flanked by the fishing boats, the iconic tall net sheds and the bold and striking seaward facing Jerwood Gallery. We have been delighted by the increasing interest from both participating artists and the general public in our regional events – over 100 invited artists are taking part and we expect in excess of 3000 visitors. We are also excited to be partnering with Jerwood Gallery on the occasion of the opening day of an important solo show by Marcus Harvey. Marcus has been a longstanding supporter of the boot fair and for this occasion he is making a special sculpture edition for the day priced so keenly that it will be accessible to most people, just £106.60 (a nod to the 950th anniversary of the Battle of Hastings) for a beautiful sandcastle piece made out of ceramic stoneware."
Vauxhall Art Car Boot Fair will be takes place on Saturday 16th July 2016 at Jerwood Gallery, Rock-A-Nore Rd, Hastings, TN34 3DW between 12–3:30pm. Entry is £3. Visit artcarbootfair.com for more information and follow #VACBF for the latest news. ‬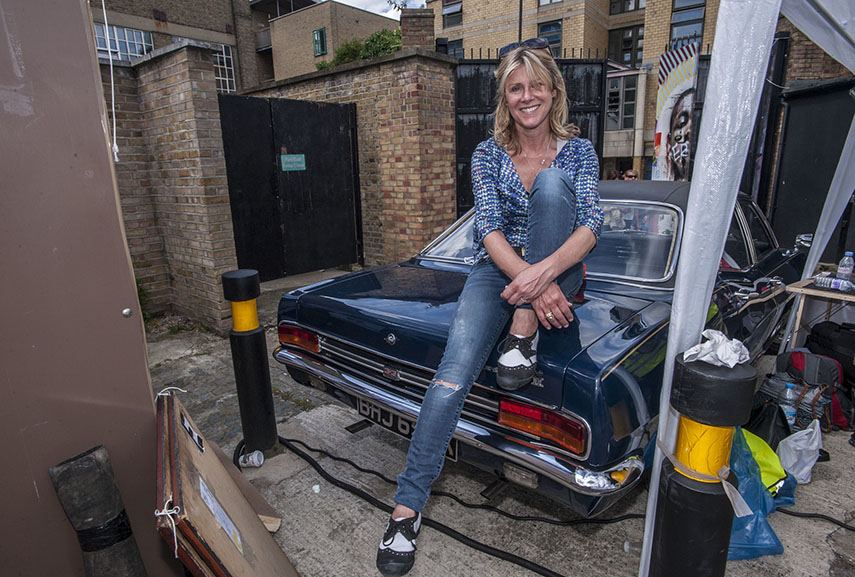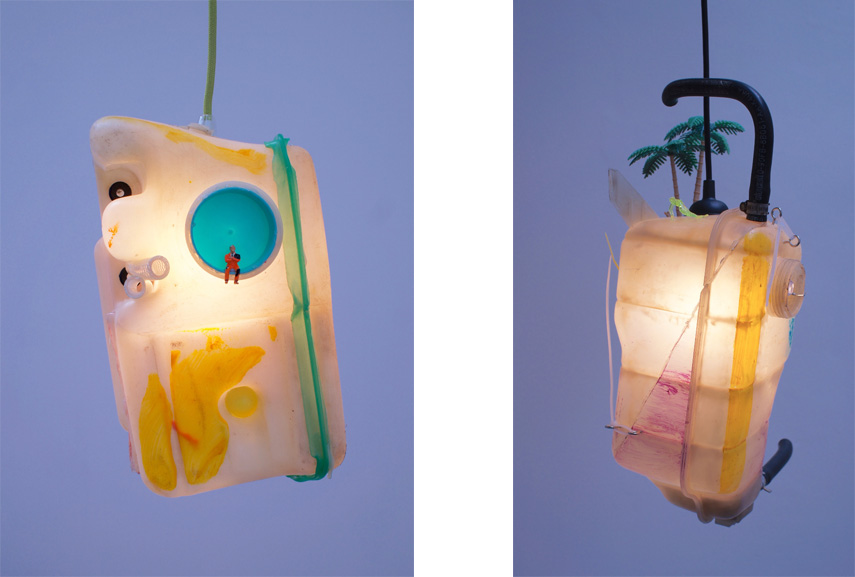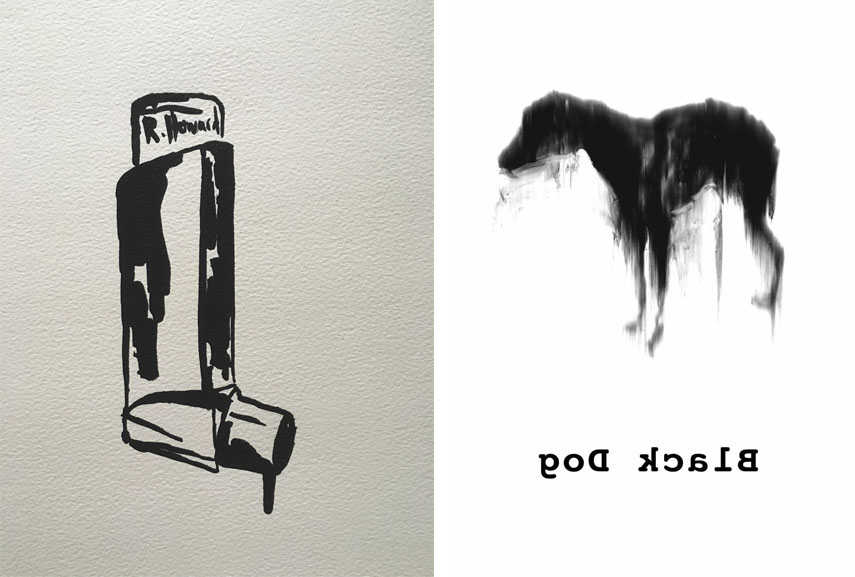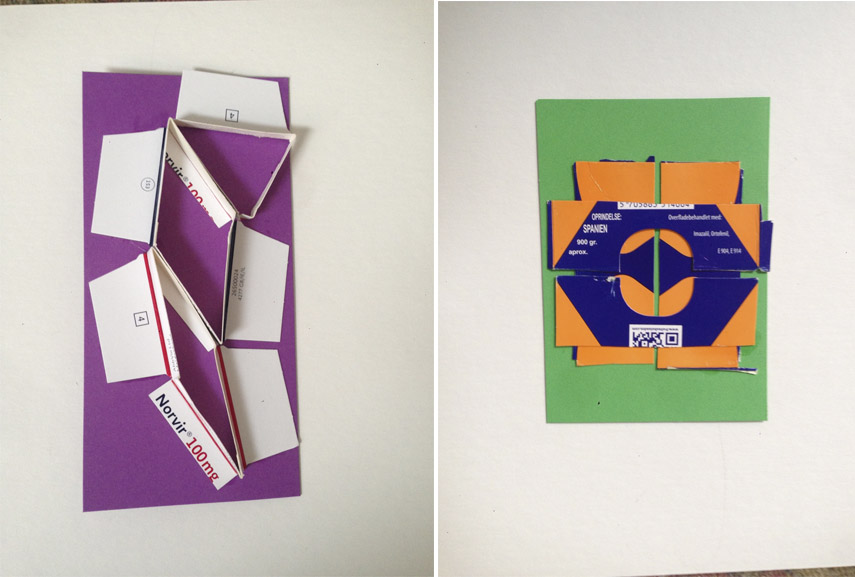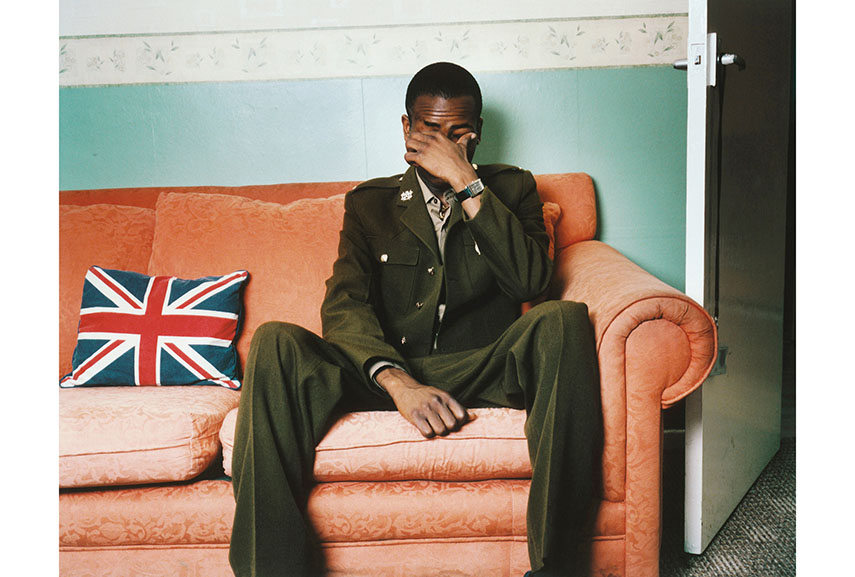 All images courtesy Vauxhall Art Car Boot Fair.