Galerie SOON already made us accustomed to its space hosting the most groundbreaking selections of contemporary street art, and the upcoming show will fit right into that mold. The next exhibition at Galerie SOON will be a presentation of works by Vermibus, a Spanish contemporary artist who uses public space as a channel to criticize the aesthetic value of the consumer society.
Besides having consumerism staring down the barrel of his creative rifle, Vermibus also tackles the cruel dehumanization which takes away a person's identity and replaces it with a brand. The artist does so by collecting advertising posters from the street and radically transforming them before making sure they are returned to the same spot advertising agencies originally placed the image.
The Story of Vermibus
Vermibus was born in Palma de Mallorca, Spain, during the year of 1987 and, like most other artists who went down the same road, he started painting graffiti whilst still in his early teens. In 2010, when he was already a well-developed street artist, Vermibus moved to the city of Berlin in search of a more publicly covered and experimental urban art scene.
Since 2012, Vermibus made more than six hundred interventions in public space around the world. Such a number, however, would be far less impressive if it wasn't for the fact this artist was able to maintain a high level of excellence with every work he placed on the streets.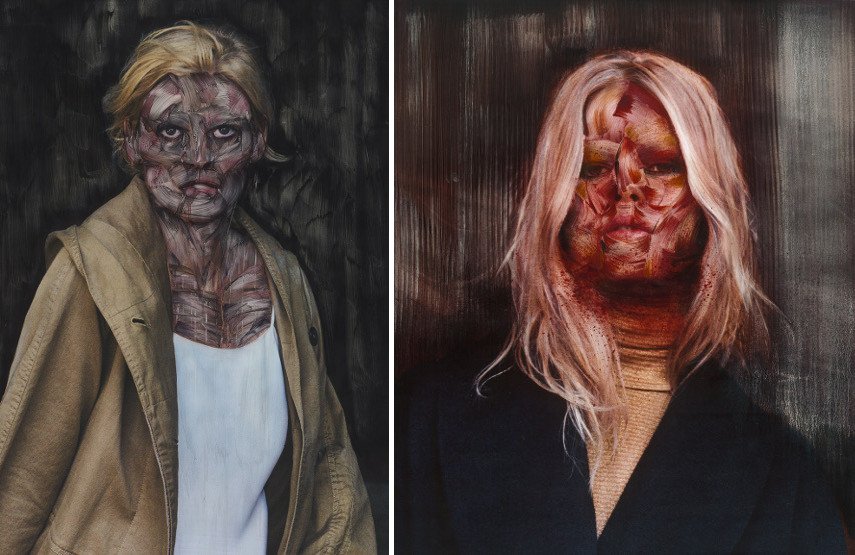 Turning the Advertisement World Upside Down
The main concern of Vermibus' body of work is exposing the aesthetic values of the advertising industry as the emotionless, money-hungry entities they are. This is achieved by Vermibus removing large format advertising posters found in public spaces, taking them back to his studio and drastically altering their visuals.
The original poster's composition is kept, but what Vermibus changes is the aesthetic of the models - he alters their skin to a point that the subjects' body starts to look like a skinless collection of blood vessels and tissue. The artist achieves these effects by solvents that chemically break apart the original color.
Once completed, Vermibus' artworks are returned to the exact same place he found the poster used as the starting material. He puts the model back in its place, only now, instead of a conventional marketable beauty, the poster becomes a platform for a grotesque.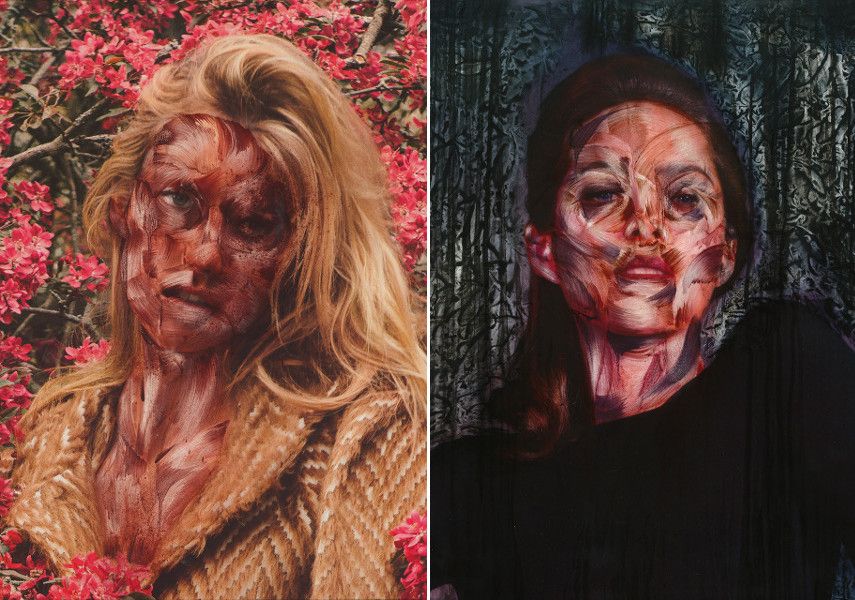 Vermibus Art Exhibition at Galerie SOON!
The upcoming exhibition of Vermibus' transformed posters will be the first time this artist showcases his work in Switzerland, so it's fair to presume that the event will prove to be a true milestone in the Spaniard's career.
This latest presentation of Vermibus artworks will unfold until the 7th of April 2018 at Galerie SOON in Bern, Switzerland.
Featured image: Vermibus - Los caminos del viento, 2016. All images courtesy of Galerie SOON.