The art of American artist Vernon Fisher is somehow always being linked with postmodernism. This classification is not a mistake, since so many elements of the work by this extraordinary artist are indeed postmodern. However, words postmodern and postmodernism have become a bit unclear when we speak about contemporary art (both modern and postmodern contemporary art). What does postmodernism mean after all? If we live in a postmodern world, isn't contemporary art inherently postmodern? To make things even more confusing, sometimes postmodernism is automatically linked with conceptual art movement, which is not exactly correct. But, when we place "postmodern art" in an accurate context (temporal and spatial context), then we can easily label a body of art as postmodern. American artist Vernon Fisher, whose career began in the mid-1970s, is one of the artists who can easily be linked to the group of art movements that pushed the boundaries of postmodernism, since his most notable works were created precisely in the era when the modern/postmodern dichotomy had more sense (take a look at our list of artists that are linked with postmodern art). Mark Moore Gallery from Culver City organizes a retrospective of works by Fisher, which will be a great opportunity for art enthusiasts to enjoy in real "postmodern" art. The exhibition is curated by Hugh Davies of the Museum of Contemporary Art, San Diego.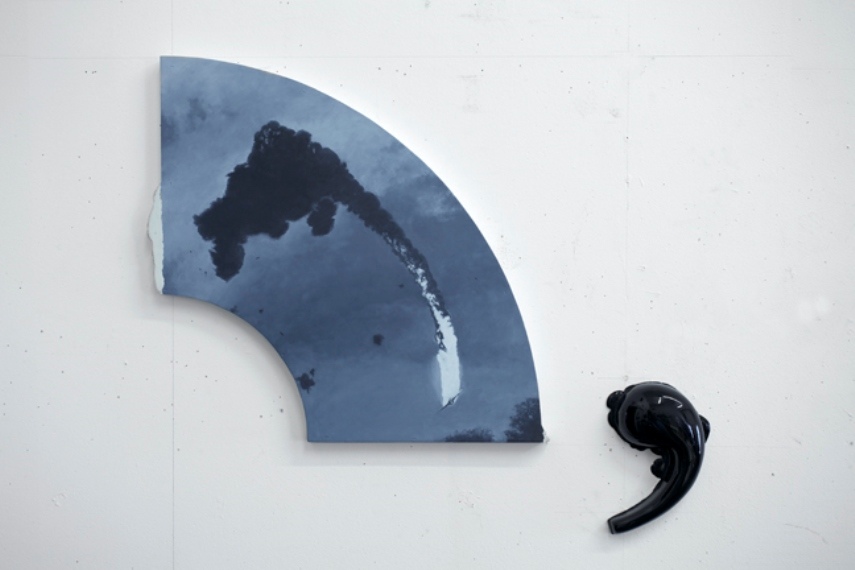 Postmodern Art of Vernon Fisher
Vernon Fisher was born in Fort Worth, Texas, United States. The artist himself admits how his native land of Texas influenced his works, particularly the notions of emptiness and space (Texas is a huge US state, with many parts of territories that are still uninhabited, including the Fort Worth surrounding). His early works were largely influenced by modern artists such as Edward Ruscha and John Baldessari. In this influence we can identify many elements of conceptual art that would largely shape Vernon Fisher's oeuvre. Like Ruscha and Baldessari, Fisher also became interested in language, linguistic structures and narratives. Logically, he tried to translate these interests to the language of art, or more precisely to art itself. As many other postmodern and conceptual masters of that time, Fisher began to use a wide range of artistic media in order to deconstruct the meanings that shape the reality through dominant discourses. However, his aim has been to deconstruct symbols as well, those "hidden" signs of socially and culturally constructed realities, with all their political and economic implications; and, by doing so, Fisher questions the existence of objective reality. The media he used for his examinations were usually mixed-media installations that combine written text, photography, and found objects.
Multiple Realities: How We Understand the World Around Us?
How do we understand the world around us? It's quite a difficult question, but this question is crucial for understanding Vernon Fisher's art. The artist tries to answer this question by mixing together literary references, pop cultural imagery and cartography with his own symbolic lexicon. Archive, memory, information exchange – all of these became a subject of Fisher's art, in his attempt to break up with the tradition of a "single reality". As a result, we have extraordinary artworks created by this famous artist, which cannot be easily classified, since they use different techniques and traditions.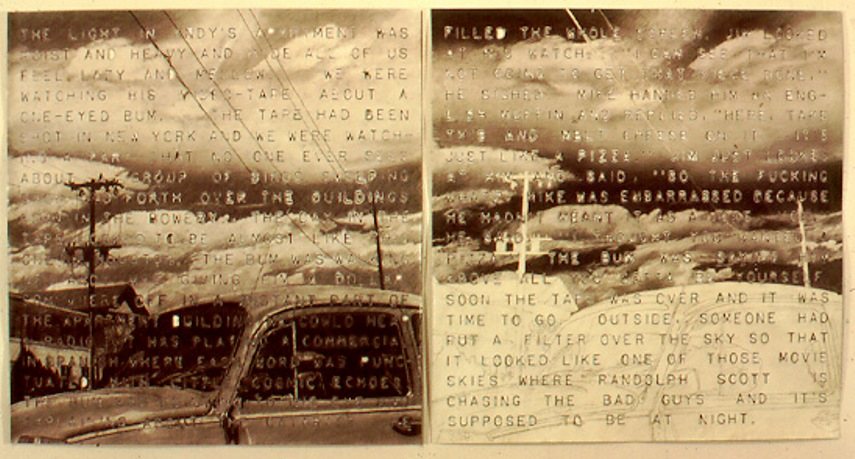 Vernon Fisher Retrospective at Mark Moore Gallery
Vernon Fisher Retrospective at Mark Moore Gallery is curated by Hugh Davies of the Museum of Contemporary Art, San Diego. Davies first saw Fisher's work in the late Seventies and was immediately impressed with the combination of conceptual rigor and consummate craftsmanship. Therefore, this collaboration between the curator and the artist could only result in an extraordinary retrospective exhibition that has to be seen. Of course, Fisher's works are part of many museum installations, including Museum of Modern Art(MoMA), the Museum of Contemporary Art Chicago, and many others. But, if you are really interested in contemporary art, than you must visit the Vernon Fisher: A Retrospective show at Mark Moore Gallery in Culver City, California. It will be on view from June 18th until July 18th.
For the latest news from the world of contemporary art, sign up for My Widewalls!
Featured Image: Vernon Fisher - 84 Sparrows, 1980
Images in slider:
Vernon Fisher - Portrait of a Lady (detail)
Vernon Fisher - Aardvark. Shorter History (detail), 1991
All images courtesy of Mark Moore Gallery.