Why is there beauty in nature, have you ever wondered? What is it for, how did it become? Thinking about the phenomenon of natural aesthetics emphasizes the accidental finding that beauty might not have a function, but purpose. If we look at a butterfly, admiring its wings attached to its ugly little hairy body, it's hard not to delve deeper into the philosophy of natural aspects of beauty, and when an artist does so - a logical parallel with art has to be drawn. If the aesthetics is the prime focus of a piece, does the piece still have the same function? Playing around the notion of the inexplicable delicacy of butterfly wings, Veronica Montanino creates complex compositions, delivering a clear message - artistic beauty is both the function and the purpose in itself. The enigma woven around the idea served as the basis for her latest series that is to be exhibited at the Dorothy Circus Gallery in Rome this October, the city where more and more urban and other art projects are happening, while Italian artists such as Alessandro Gallo are taking over the international scene.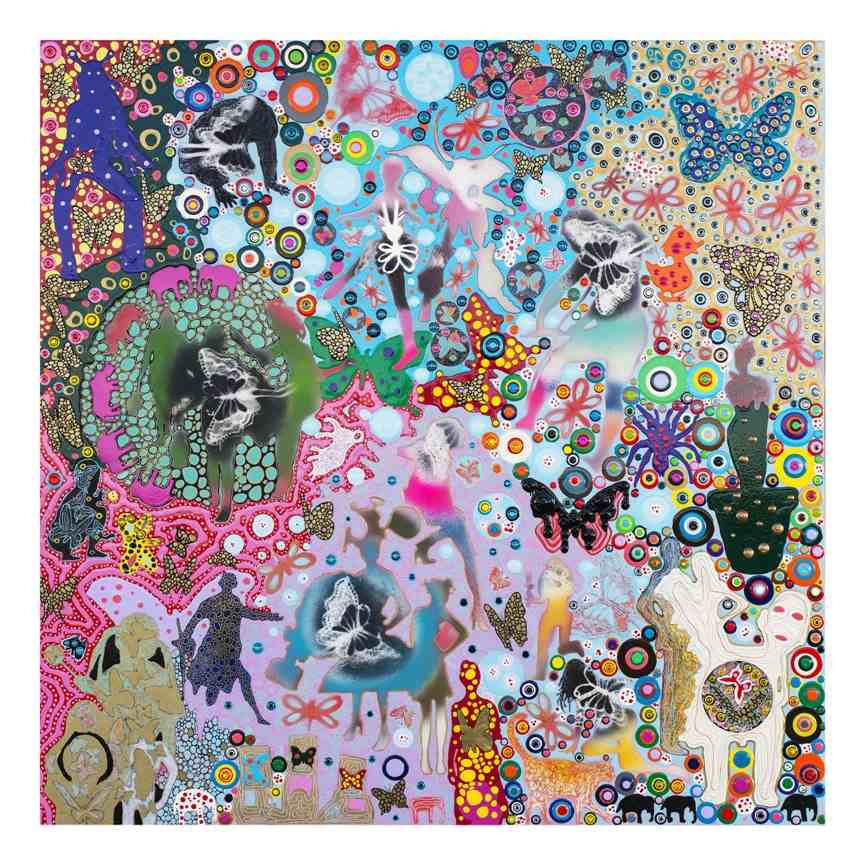 Veronica Montanino
Having exhibited in numerous solo and group exhibitions since 2000, Veronica Montanino has been conjuring imaginative worlds with acrylic, covering pvc and plexiglas surfaces molded into organic-looking forms. Her multicolored work, often coming in the form of drops, spans across media, over furniture, onto wall, whereas she continuously engages in mural production. Her art addresses a wide range of environmental and social issues, delivering potent energy to the space it's showcased at. Montanino painted in numerous spaces across Italy, and she participated in the 54th International Art Exhibition in Venice called Arsenal. Her site-specific installations at the Museo dell' Altro e dell' Altrove di Metropoliz (MAAM, where Borondo painted as well) attracted a lot of attention.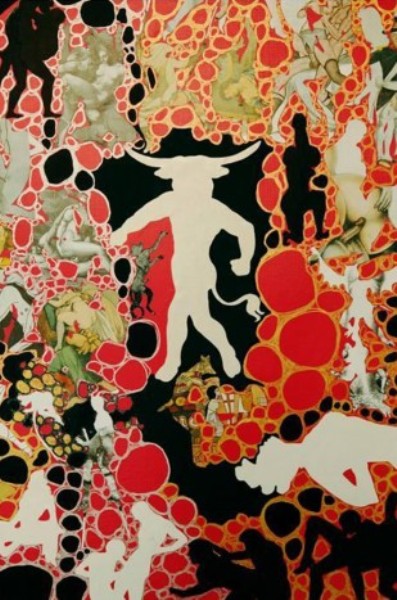 The Nature of Painting and Painting Nature
The lack of practical function in both butterfly wing design is mirrored in Montanino's artwork, which is definitely not of idle value. The key difference is the artificiality that lies behind this Italian artist's colorful creations, which implies conscious, rather than natural, selection of pervading elements. In her own kaleidoscopic visions, Veronica Montanino serves as a life giver, the one who morphs, changes and induces evolution, the one who ignites the dance and vitalizes this microcosm of her painterly realm. Mutatis Mutandis is the clever word play, uncovering the everchanging natural phenomena, while highlighting the similar processes in the world of art and creative development. Evolutive, tactile and alive, works of Montanino are unapologetically chromatic, alluring the viewer, tricked into unexpected contemplation.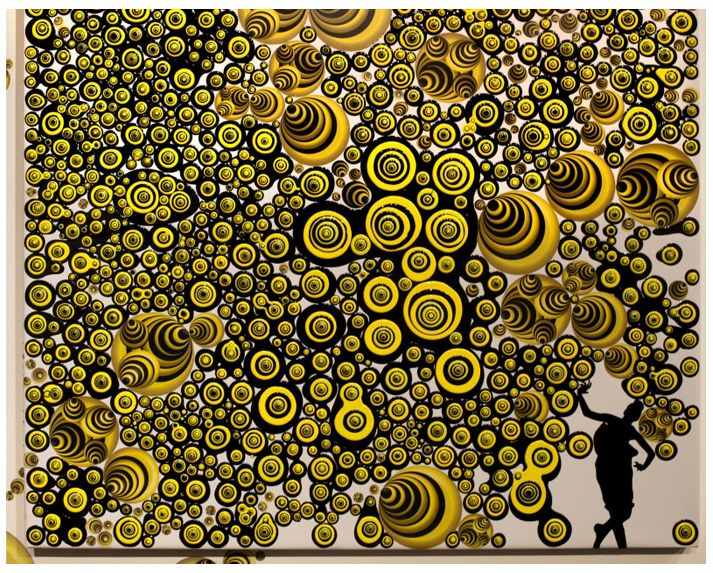 Everchanging Dance of Painting
Shapes and colors explode, change into each other, act as cameleon or create symbiotic variations with one another. Adorning her art in the most interesting wonders, Montanino employs camouflage and mimicry, as her motifs dance with each other in an imagined fairy land. Although suggestive and thought out, these morphing works leave plenty of space for individual interpretation, which provides another transformative layer shifting from one beholder to another. Varnished and almost three-dimensional, Montanino's paintings shift in front of our eyes, uncovering new, deeper or different qualities. Observing her compositions in total, pondering over the complicated surfaces we might discover hints of the everlasting mythical narratives of love, life, and cosmos, so universal and personal at the same time.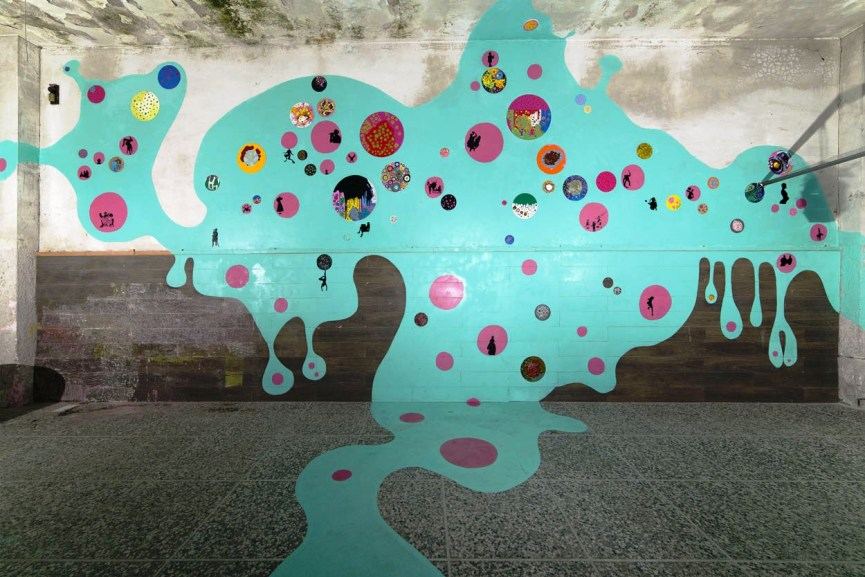 Mutatis Mutandis
Mutatis Mutandis exhibition by Veronica Montanino is opening on October 3 at Dorothy Circus Gallery in Rome,
Italy. The extravagantly colorful display will remain on view through October 27, 2014, bringing new light to the Via dei Pettinari, right across Trastevere.
Dorothy Circus Gallery hosted a show by the rising star of mural art, Eduardo Kobra, last May.