Chicago's premier urban art gallery, Vertical Gallery was established in April 2013 in the Ukrainian Village neighborhood. Focusing on work influenced by street art, urban environments, graffiti, pop culture, graphic design and illustration, the gallery has distinguished itself as a pioneer in its consistent programming of significant emerging and established local, national and international artists.
This April, the gallery celebrates its 7th anniversary with a show, but this time, the exhibition will be online due to the coronavirus pandemics. The 7-Year Anniversary showcase will bring together over 40 local, national and international artists, whose diverse artistic style have shaped the gallery's programming over the years.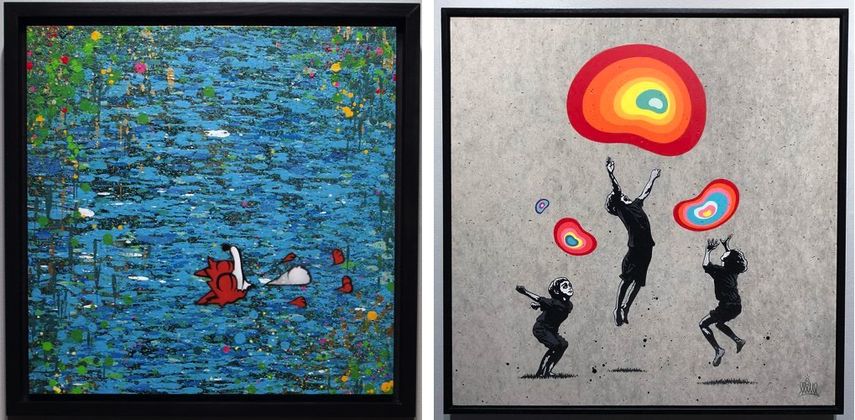 Participating Artists
This virtual exhibition will bring together a diversity of artistic voices.
While the Thailand-born artist Alex Face is best known for his character of an aged, disillusioned child's face wearing animal costumes that appears on walls all over the world, Ben Eine is celebrated for his word-based works featuring a peculiar alphabet lettering style and bright, cheerful coloring. A pioneer of stencil graffiti in France, Blek le Rat invaded the world with his black-painted rats, while Pure Evil explores the darker side of the wreckage of Utopian dreams and the myth of the Apocalypse. The dynamic art duo Herakut merges their individual approaches influenced by graffiti and street art, Hama Woods is known for her sociological approach to consumerism and the effect it has on natural environment, Ben Frost appropriates the symbols and icons of the media moguls, turning them against the propaganda industry, and Eelus is celebrated works that are both beautiful and haunting, humorous and sinister.
The exhibition will also present works by Anthony Lister, Beejoir, Brad Novak, Danny Torres, Greg Gossel, Huntz Liu, IMON BOY, James Thistlethwaite, Jenny Frison, JC Rivera, John Wentz, Kate Lewis, Kayla Mahaffey, Lefty Out There, Liz Flores, Mau Mau, Max Sansing, Merlot, Mysterious Al, Oak Oak, Presto, RYCA, Sentrock, Sergio Farfan, Shark Toof, Steve Seeley, Stikki Peaches, Stormie Mills, Sweler, Tinho, Vinnie Nylon, Word to Mother, Zach Rockstad, and Zach Schrey.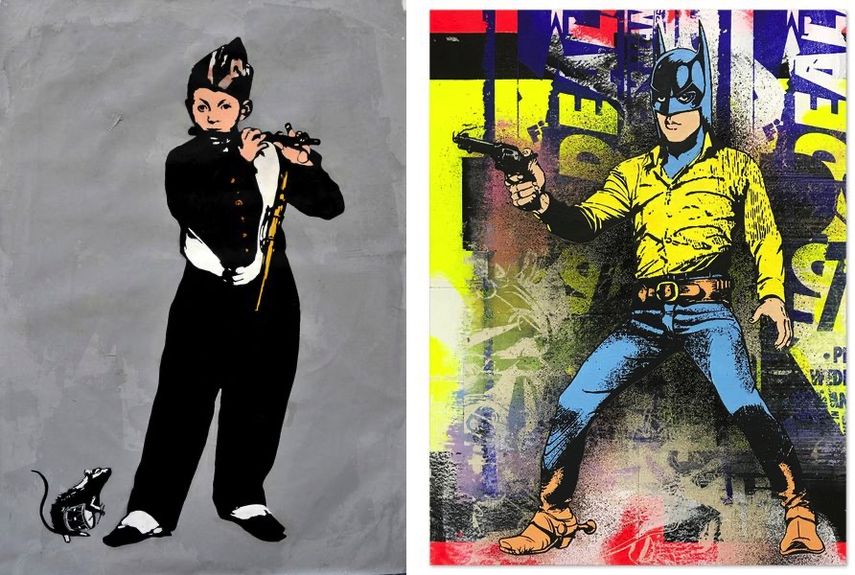 7-Year Anniversary Show at Vertical Gallery
With 10 to 12 group and solo shows per year, plus participation in major international art fairs, they have featured over 300 different artists from around the world in their exhibitions.
The 7-Year Anniversary exhibition will take place virtually at Vertical Gallery in Chicago from April 4th until May 23rd, 2020. The entire exhibition can be virtually viewed, and all artworks are available on the gallery's website.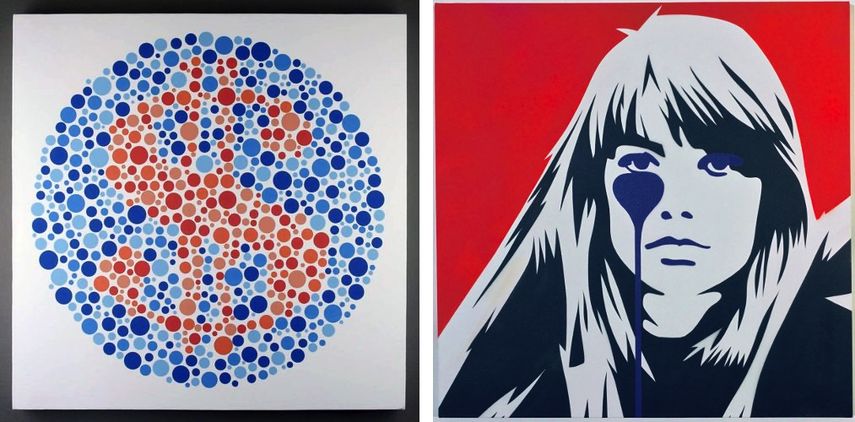 Featured image: Pure Evil - Francois Hardy (detail), 2020. All images courtesy of Vertical Gallery.