Located in Chicago, Vertical Gallery is mainly focused on work influenced by urban environments, street art, pop culture, graphic design, and illustration. Following these concepts, the gallery is preparing their second show this year that will welcome three international artists. Titled Unreliable Narrators, the exhibition will reference artists having multiple meanings behind their work. Presenting work by Max Kauffman, Jack "Nice-One" Chappel, and Troy Lovegates, this special group show will explore the ways our actions might not always reflect our voices and inner desires.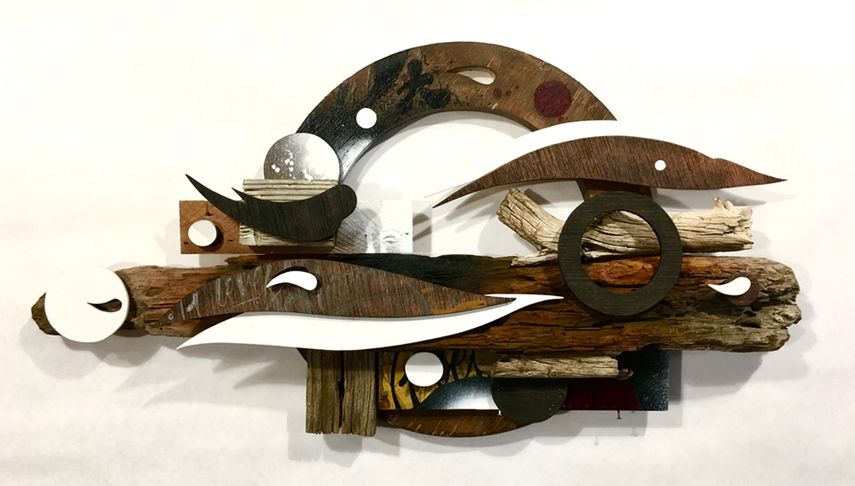 The Practice of Max Kauffman
Another artist born in Chicago, Max Kauffman is best known for his outstanding post-apocalyptic folk tales on canvases. Influenced by indigenous artwork and his childhood dreams, Kauffman's painting shifts deftly between abstraction and figuration by blurring the distinction between real and imagined, conscious and unconscious. His stunning cityscapes employ a limited color palette and a strong architectural underpinning. Primarily of ink and watercolor, his paintings reflect a sense of wild chaos and folk-art aesthetics. Yet the emerging structures in his work bring a certain familiarity, provoking curiosity and inviting the observer's own imaginative references.
The Practice of Troy Lovegates
Also known by the name Other, Troy Lovegates crosses boundaries in both fine art and mural works. He paints walls, trains, and all manner of canvases with overlapping bright colors, geometric patterns, and figurative elements. A prolific artists, Lovegates is a collector of images and experiences, traveling the world to share his visions of beautiful, dense chaos that references classical, surrealist, and folk traditions. Having a penchant for travel, he is on the continuous movement. He has painted pieces and had art shows in Taipei, Tokyo, Paris, Dublin, San Francisco, Los Angeles, Austin, Detroit, Montreal, Toronto, Dublin, Barcelona, Lima and more.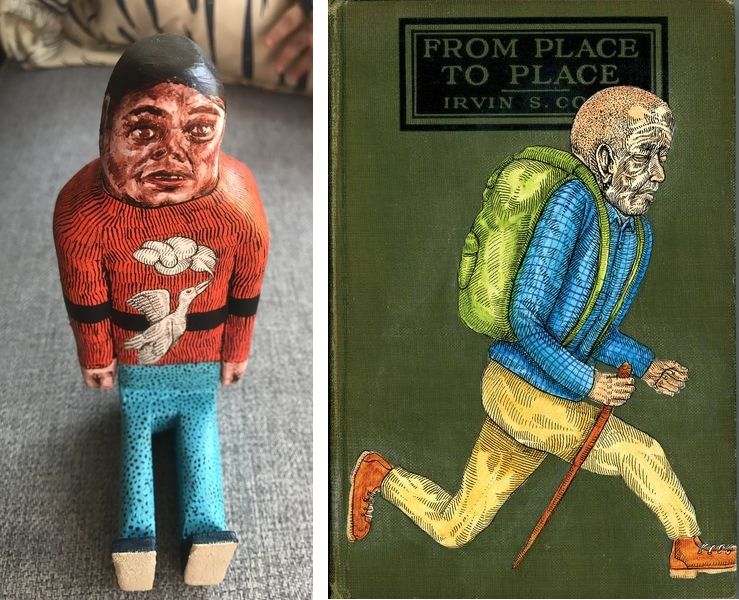 The Practice of Jack "Nice-One" Chappel
Growing up in Chicago, Jack "Nice-One" Chappel has earned his BFA from Columbia College Chicago. His practice is primarily focused on spontaneous pop-up public art, muralism, and relief wood sculpture. After moving to Oakland in 2015, he has been traveling all around the world creating and installing artwork. His latest body of work is comprised of objects, images, and materials acquired through his travels throughout California and Southeast Asia. All these pieces were later joined his studio in the form of assemblage, collage, wood working and paint.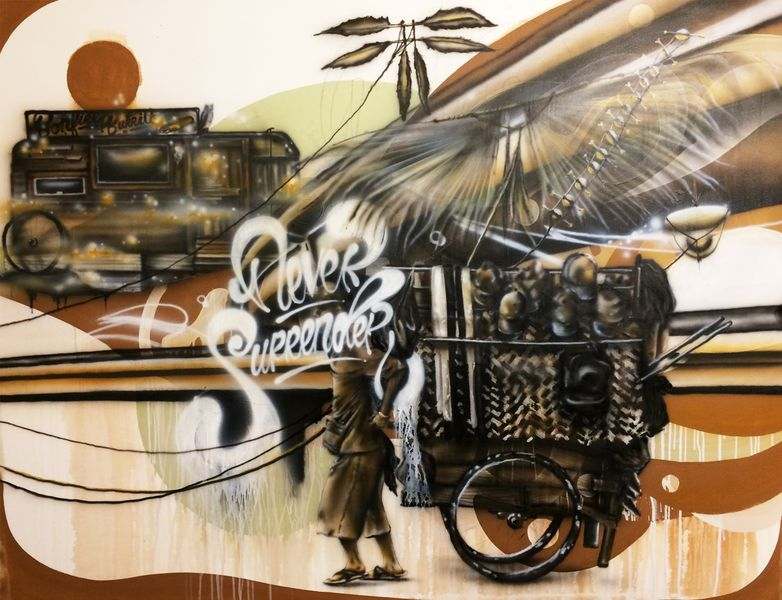 The Group Exhibition at Vertical Gallery
Established in 2013 in Chicago's Ukrainian Village neighborhood, Vertical Gallery is committed to exhibiting and promoting urban, contemporary and street art. They aim to bring these art forms to a broader audience and eliminate the barriers that exist between traditional institutions, contemporary galleries, art collectors and casual viewers. The exhibition Unreliable Narrators will be on view at Vertical Gallery in Chicago from March 4th until March 25th, 2017. The opening reception will be held on Saturday, March 4th from 6 to 10pm.
Featured image: Max Kauffman - As Above So Below, 2017. All images courtesy of Vertical Gallery.