Founded in 2013, Vertical Gallery is regarded as Chicago's premier urban-contemporary gallery. Located in the Ukrainian Village neighborhood, it is focused on works influenced by street art, urban environments, graffiti, pop culture, graphic design and illustration. Each month, with engaging and carefully curated exhibitions, the gallery aims to highlight significant emerging and established local, national and international artists.
This year, Vertical Gallery is celebrating their five-year anniversary. On the occasion of this important milestone, they will be mounting a special exhibition that will bring together as many as 23 artists from nine different countries who have shaped the gallery's programming over the years.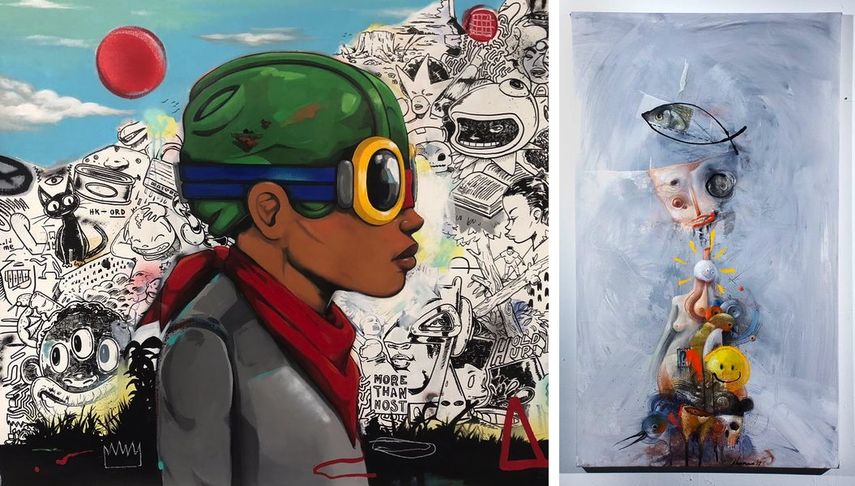 Celebrating an Important Milestone
Since opening its doors at 1016 N. Western Avenue in 2013, Vertical Gallery has been working hard to promote artists from their chosen fields by organizing diverse and ambitious exhibitions. Mounting from ten to twelve group and solo shows per year, they have welcomed nearly 300 different artists from around the world.
As the owner of the gallery, Patrick Hull explains, they gallery is very grateful for the support it has received from art collectors in Chicago and around the world. There could certainly be a no more fitting way to celebrate this milestone than with some of the amazing artists they have worked with them over the past years, contributing to their identity.
In addition, the gallery will welcome some newcomers on this occasion who will show their work with them for the first time.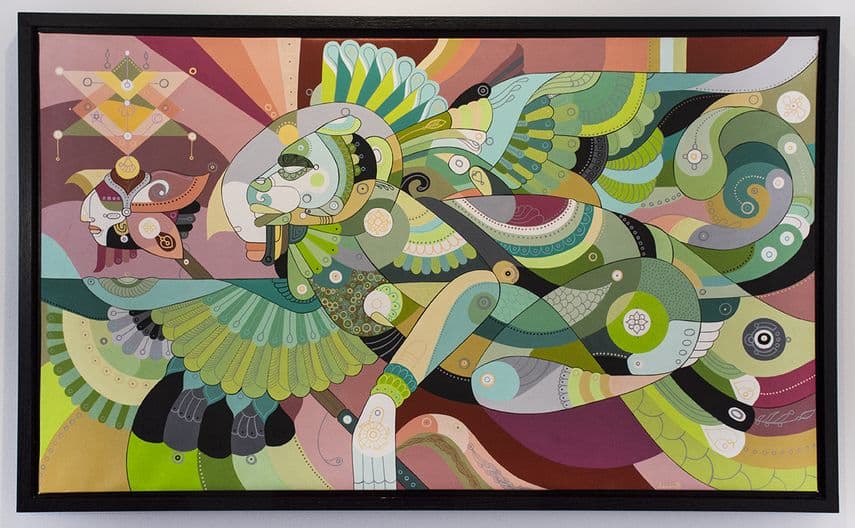 An Impressive Line-Up
Since there is no possible way to fit the work of all of their 300 artists in the gallery space, Vertical Gallery has chosen 23 talents for the exhibition.
The list of featured artists includes Ben Eine from the UK, Blek le Rat from France, Hebru Brantley from the US, Ben Frost from Australia, Tim Conlon from the US, Martin Whatson from Norway, Stormie Mills from Australia, Andreas Englund from Sweden, Dot Dot Dot from Norway, Super A from Netherlands, Xenz from the UK, Fernando Chamarelli from Brazil, Annie Aube from the US, Copyright from the UK, Pipsqueak Was Here!!! from the Netherlands, Philip Bosmans from Belgium, Mau Mau/Cyclops from the UK, XOOOOX from Germany, OakOak from France, ROA from Belgium, Mr. Cenz from the UK, and Collin van der Sluijs from Netherlands, among others.
Five-Year Anniversary Group Show at Vertical Gallery
The Five-Year Anniversary Group Show will be on view at Vertical Gallery in Chicago from April 7th until April 28th, 2018. The opening reception will take place on Saturday, April 7th, from 6 to 10 p.m.
Be sure to stay tuned, since the gallery is filling their upcoming calendar with more amazing local, national and international talent to keep you engaged.
Featured images: Martin Whatson - Rhino; Tim Conlon - Blank Canvas 91, 2018; Pipsqueak Was Here - Follow the leader to Chicago, 2018; OakOak - Palette 2, 2018. All images courtesy of Vertical Gallery.