Chicago-based Vertical Gallery is celebrating its third birthday! Established in 2013 in Chicago's Ukrainian Village neighborhood, the gallery focuses on work influenced by urban environments, street art, pop culture, graphic design and illustration. The gallery is working to bring this art form to a broader audience and eliminate the barriers that exist between traditional institutions, contemporary galleries, art collectors and casual viewers. But, this art space is definitely committed to exhibiting and promoting urban, contemporary and street art. The third birthday of the art space will be celebrated with an amazing exhibition of three famous art duos - STATIC, Jana & JS, and Expanded Eye.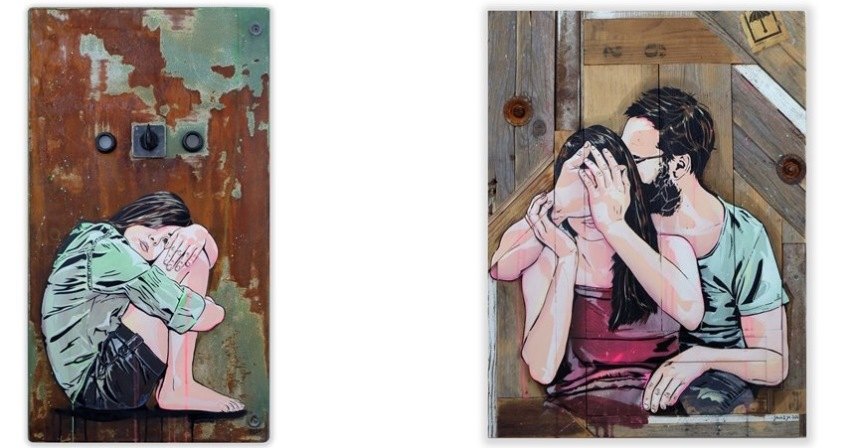 STATIC and Expanded Eye
STATIC is the creative output of UK-based image makers Tom Jackson and Craig Evans. Celebrating 10 years as a team, they are known for their blend of graphic and patterned imagery created through a combination of screen printing and mixed media techniques. STATIC's work is constructed from found visual imagery as well as symbols and signifiers from modern culture which they continue to apply to a wide range of surfaces, including wood, metal, perspex and glass. The duo specializes in limited edition prints and originals, all of which are created by hand. A lot of their work goes through a process that involves image manipulation and creation on the computer and then it is either cut as a stencil by hand or made into a silk screen.
London-based Expanded Eye is the duo of Jade Tomlinson and Kev James. They are multidisciplinary artists that create paintings, installations, street art, sculptures and tattoos that blend line work, typography, and geometry. They are probably best-known for their tattoos. As the duo explains: Each and every unique tattoo we create is our visual interpretation of concepts and stories provided by the client which hold significant meaning to the individual. We encompass as much personal detail as possible whilst allowing each design to evolve organically into a contemporary piece of art, which we then transfer from paper to skin.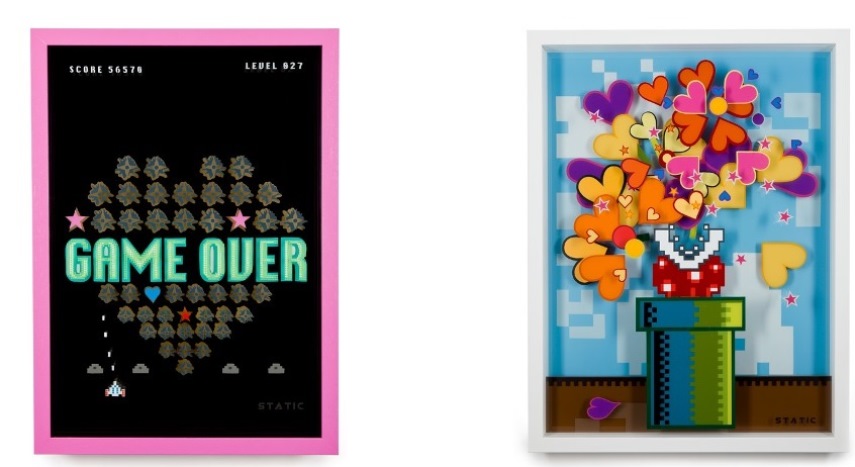 Jana & JS
If you regularly follow our magazine, then you are certainly familiar with the work of Jana & JS. Austrian and French artists Jana & JS work with a variety of media to create detailed stencils using acrylic, ink, pencil, and spray paint on wood, glass, metal, canvas or paper. Their work is about intimacy and human connection, capturing a sense of vulnerability in the passing of time. As they state: For us painting outside doesn't mean finding the most visible spot but it is more about finding the perfect placement for a particular image. Usually our paintings are inspired by the city and integrated in urban environments. It was very exciting exploring this new support and seeing our work in a completely new ambience.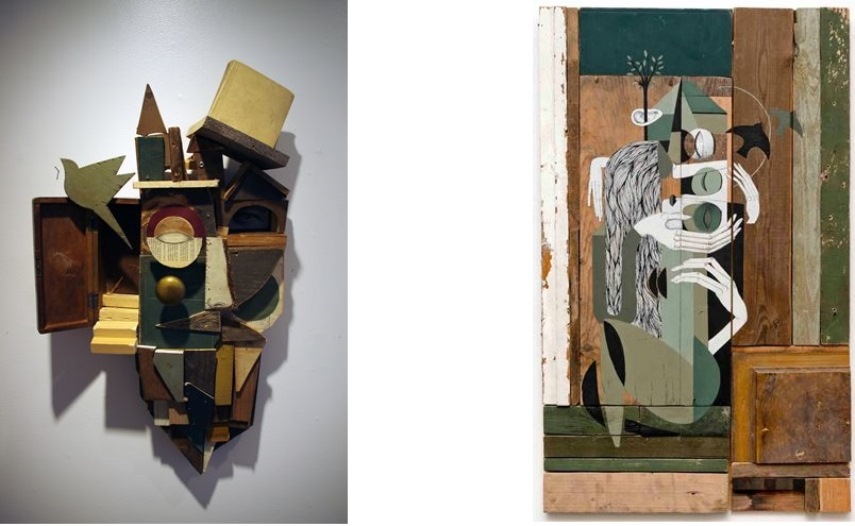 Celebrating Vertical Gallery Third Birthday
We always enjoy amazing shows at Vertical Gallery. Let us just mention two of them that took place in the last couple of months: Simon WG Butler exhibition titled Going Postal that was on view in December and the show featuring works by British-based artist Copyright that was on view in March. But, the celebration of the third birthday of Vertical Gallery is a must-see event. We will have an opportunity to see works by three of the most exciting art duos in the world: STATIC, Jana & JS, and Expanded Eye. The exhibition will be on view from April 2 until April 30, 2016 at Vertical Gallery in Chicago. The opening reception is scheduled for Saturday, April 2, 6-10pm. Jana & JS and Expanded Eye will be in attendance for the opening reception.
Featured Image: Expanded Eye, Vertical gallery, detail, 2016. All Images courtesy of Vertical Gallery.