Urban artists Vesod and Denial are joining their forces this September, for their first show in Turin, Italy at Galo Art Gallery. The Galo Art Gallery is one of the city's main reference points when it comes to street and urban art, and exhibitions such as this one are only confirming their dedication in presenting some of the best art created in the field. Vesod/Denial joint-exhibition is the first official exhibition of Vesod's work in his hometown of Turin, and it is also the first time showing in Italy for the Canadian artist Denial.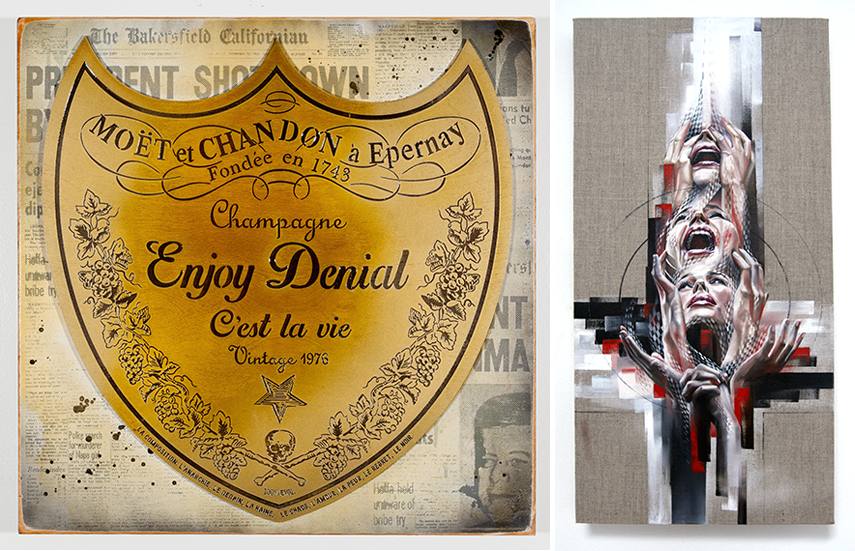 Vesod - Surrealism and Geometry
Born in Turin, Italy, where he still works and lives, Vesod is widely known for his innovative approach to street and urban art practices. In his work Vesod combines traditional, fine art influences, from renaissance to futurism, with graffiti techniques, creating impressive amalgams of elements which are usually perceived as antagonistic. Often placed under the banner of Graffuturism, Vesod's body of work explores the very limits of artistic expression. Paradoxically as it may sound, his style is a perfect mixture of figurative painting and abstract art, intense and challenging for the viewers who stand in front of his artworks for the first time. Vesod's orientation towards symmetry, mathematical precision and geometric forms often makes his work look three-dimensional, resulting in a perfect illusion and surreal imagery.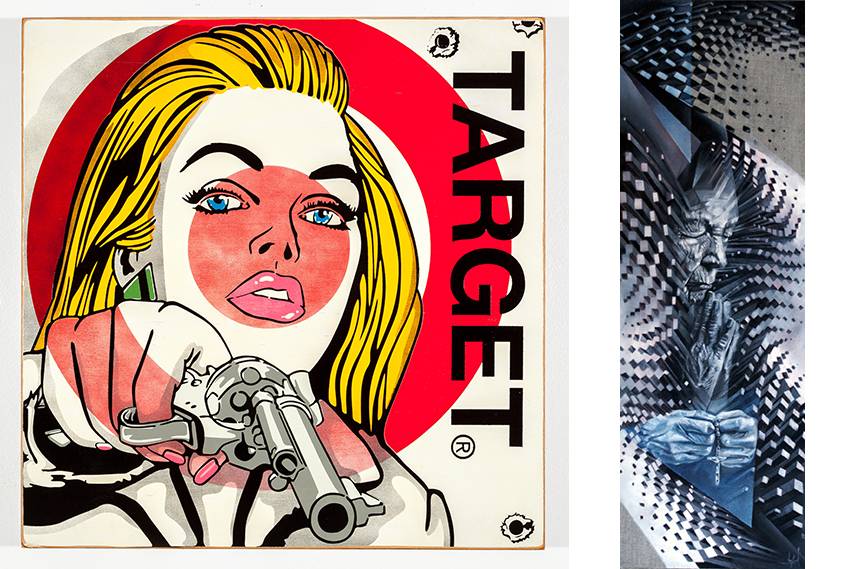 Denial Commenting on Contemporary Society
Throughout his work, Canadian artist Denial commentates on the current state of our society and the human condition in general. Just like his alias states, he is focused on those practices which we're often 'in denial' about, from different forms of consumerism and media messages to social and political issues. Denial's satirical and controversial murals and stencils, found all over Canada and the United States, bring attention to many of the pressing problems in today's society opening the eyes of the viewers by confronting them with those issues they tend to ignore. Based in Windsor Ontario this Canadian artist is also the founder of Free 4 All Walls public art project which brings artists all around the world to this city. So far, some of the artists who had the opportunity to participate are Nychos, Above, Ben Frost and Nosego among others.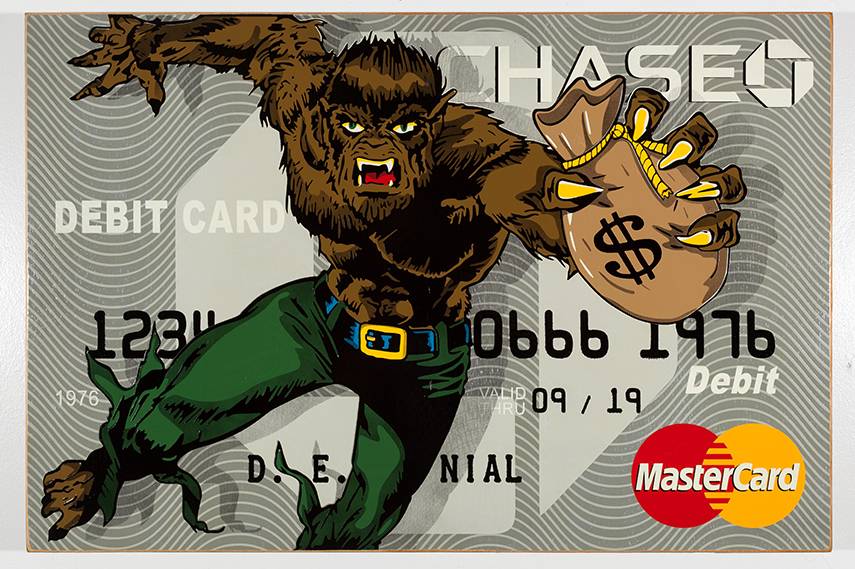 Vesod and Denial at Galo Art Gallery
Two men show by Vesod and Denial brings an array of interesting artworks these artists have been creating lately. The Vesod/Denial exhibition opens a new season at the Galo Art Gallery in Turin, Italy, featuring an exciting mix of styles and exploring the possibilities of urban art expression. The exhibition will be on view from September 5th until October 17th, 2015 with the opening reception scheduled for September 5th from 5.30 pm to 9 pm.
Whether you are street or urban art enthusiast, sign up for My Midewalls for FREE and stay up-to-date with the upcoming events!
Featured images:
Vesod/Denial at Galo Art Gallery Flyer
Denial - Enjoy Denial - Dom Perignon Version, detail
Vesod - Ascoltami - Oil on Canvas, detail
All images courtesy of Galo Art Gallery