With his poetic, complex and ambitious art, Vhils penetrates through layers of urban surfaces to set free the poetic images hidden beneath. This carving technique he is best known for has been hailed as one of the most compelling approaches to art created on the streets in the last decade.
Engaging with the urban context, he creates work that resonates with the human experience of living in a contemporary megalopolis.
Vhils' latest body of work developed in and inspired by Hong Kong will soon be on view at Over The Influence. Titled Remains, the show will be the artist's first gallery exhibition in the city, weaving a poetic tale of it through his unique visual language.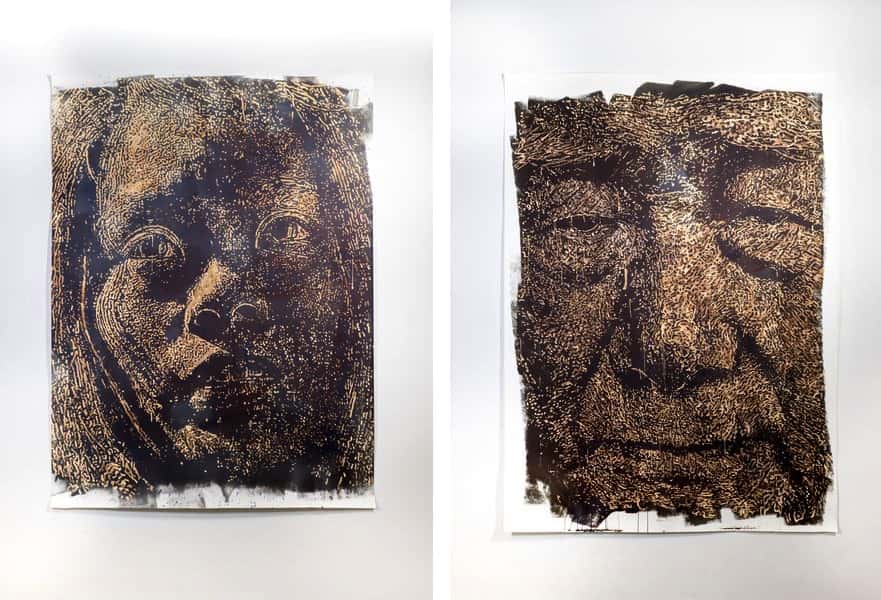 A Multilayered Experience
The two years Alexandre Farto aka Vhils has spent in Asia had a significant impact on his identity and work. In his first commercial body of work created for and now exhibited in Hong Kong, he reflected on his prior experience, sharing unique visual stories about the residents of this buzzing metropolis. In these works, he turning ordinary, common people into icons - those who breathe life into the densely populated urban epicenter.
Over the past two years, Vhils has gathered a collection of interlocking narratives, amassed through interviews, personal relationships, and public interactions. Based on a variety of materials, his multilayered experience of the city will now come together in this show.
The exhibition will feature carved wooden doors, acid-etched metal plates, styrofoam dioramas, and hand-carved billboards.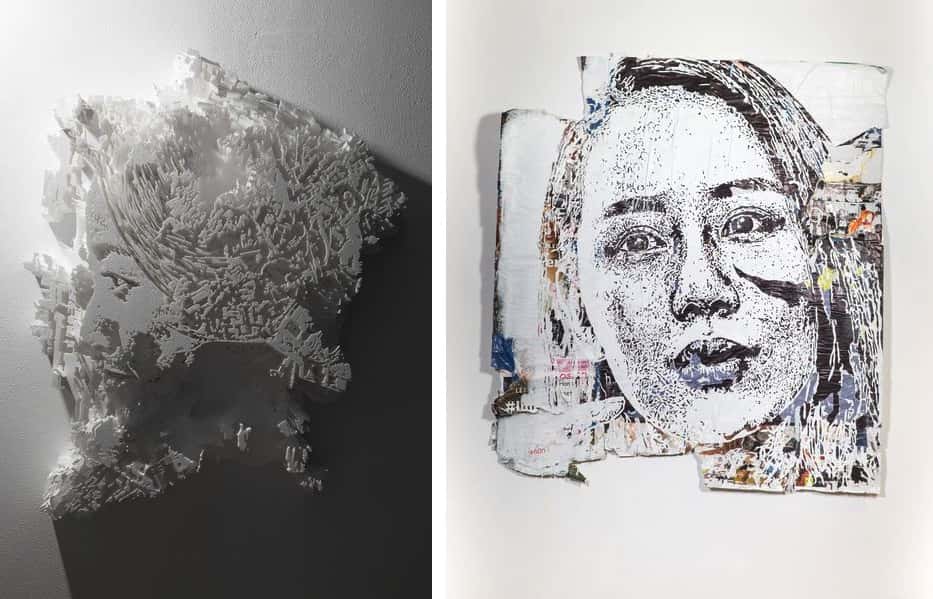 The Everyday Urban Realities
Using construction tools, Vhils exposes and confronts the architectural surfaces as they narrate the story of the graphics and of the city itself. Speaking to the core of human emotions, his striking visual poetry is an ongoing reflection on identity and the everyday life in contemporary urban societies.
His works speak of the everyday struggles and aspirations of the individual, the erosion of cultural uniqueness in a globalized society, as well as the effacement and resistance, the destruction and beauty and many other similarities and contrasts between global and local realities.
These themes are further explored in Remains. It investigates symbolic reflections on identity and urban life – the core concepts important to the artist. Through his unique artistic language, he attempts to decipher the relationship between the people and the environment.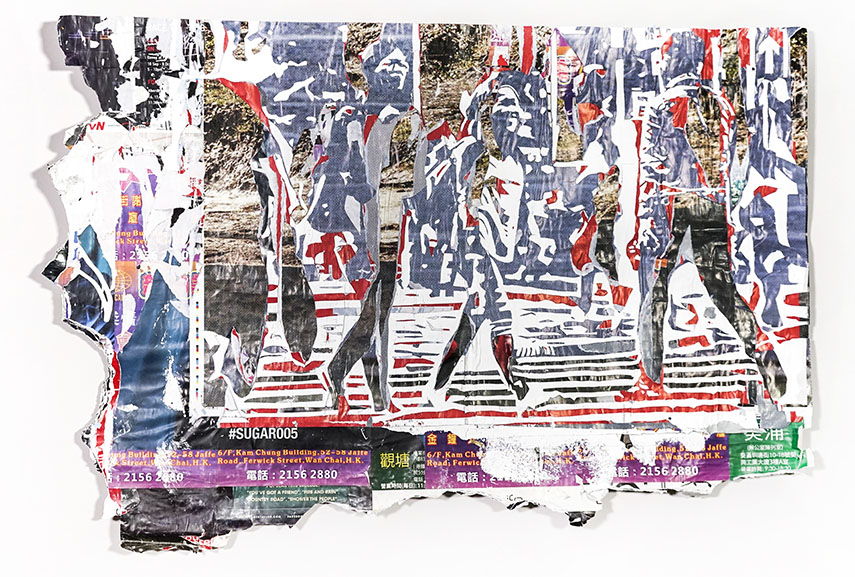 Vhils Art Exhibition at Over The Influence
This show at Over The Influence comes after the critically acclaimed institutional exhibitions of Vhils in 2016 in Hong Kong and 2017 in Macau. A continuation of the work Vhils has been developing over the years, the show will showcase his unique and diverse working process.
The exhibition Remains will be on view at Over The Influence in Hong Kong from December 1st, 2017 until January 5th, 2018.
Featured image: Vhils - Highlight 4, 2017 (detail). All images courtesy of Over The Influence.