Lazarides Rathbone, the London based gallery, has announced a forthcoming multidisciplinary exhibition by Portuguese graffiti and street artist Alexandre Farto aka Vhils. This new Vhils exhibition at Lazarides Rathbone, entitled Dissonance, will present a series of new works that explore the artist's response to rapid urban regeneration and contemporary culture with figurative compositions created from wood, billboard, metal and styrofoam. Dissonance marks the return of Alexandre Farto aka Vhils to the UK following his last major exhibition with Lazarides Rathbone, Devoid, in 2012. Lazarides Rathbone has recently hosted the wonderful paintings of Antony Micallef in Self and also has the forthcoming intimate showcase of new works by Pete Hawkins, I See You See.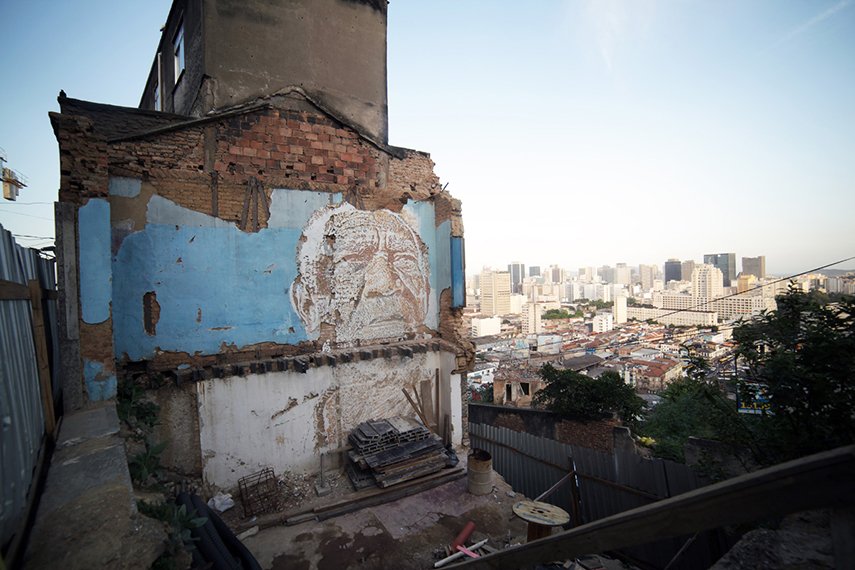 Vhils Exhibition at Lazarides Rathbone
Vhils exhibition at Lazarides Rathbone, Dissonance, builds on the works and themes that were developed for his internationally acclaimed solo shows in 2014, Dissection at Lisbon's EDP Museum and Vestiges that was presented in Paris, France. The striking new works presented by Vhils in the Dissonance exhibition at Lazarides are rooted in the notions of dismemberment and dissection, of living in a society with a sense of dissolution that brings about the dilution of our personal identities in contemporary urban societies. Globalised development encroaches on all of us at some point and through the Dissonance exhibition Vhils is examining and exploring the themes that we are becoming increasingly abstract personalities shaped by the chaos of the urban landscape, technology and mass media. Check out the work of Daniel Arsham in Welcome to the Future for similar themes.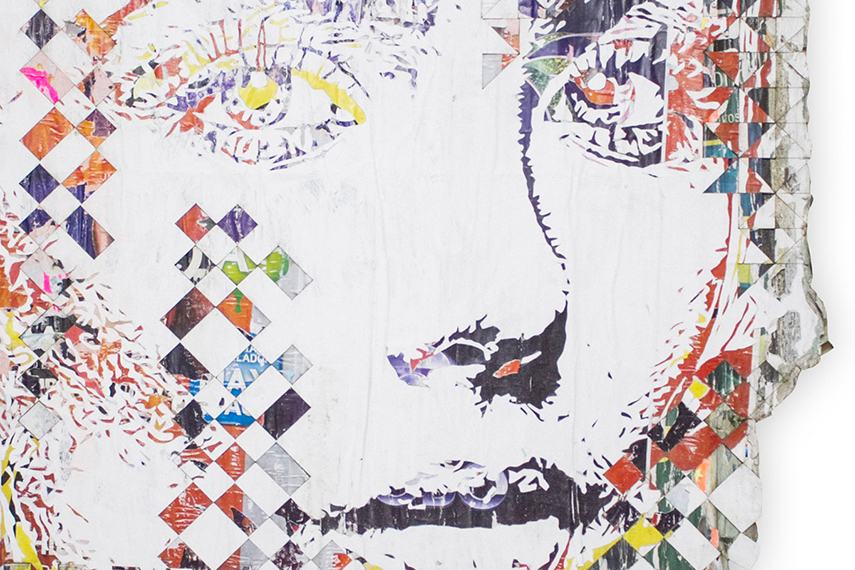 Dissonance of the Urban Landscape
In exploring the Dissonance of the urban landscape, Vhils, in his new exhibition at Lazarides Rathbone, is looking at the lack of harmony that we feel with our urbanised world, individual personalities lost to the clutter and visual noise that dominates our daily life. The works in the Dissonance exhibition build on the unique and experimental techniques that Vhils has become recognised for, compositions in wood, metal and on billboards deep in stratifications and layers, as faces become one with the backgrounds as they slowly encroach, as if nature is taking over an abandoned building. The Vhils exhibition at Lazarides will also showcase Styrofoam dioramas that serve as illustrations to the interactions between a city and its inhabitants and how each shapes the other on a daily basis. Take a look at the work of Lucy McLauchlan in Marking Shadows for more work inspired by the environment.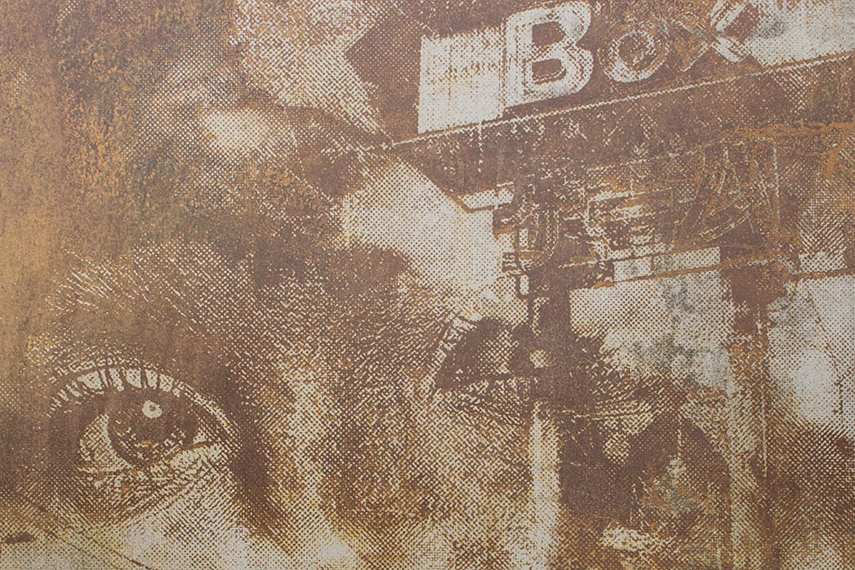 Alexandre Farto aka Vhils
Portuguese graffiti and street artist Alexandre Farto aka Vhils has gained a reputation for his dramatic forms of street art that include carving and excavating into walls to reveal their layers and cutting through multiple layers of posters creating new images. Dissonance, the new exhibition at Lazarides Rathbone, continues to build on that reputation with the beautifully crafted works of art that speak of growth and regrowth , layers of life shaped by the rapid urban regeneration and contemporary culture that sometimes swamps the individuals as we get swallowed up by globalised development. Another artist that carves into walls is NAR whom you can see in 10 Street Artists from Greece.
Dissonance, the Vhils exhibition at Lazarides Rathbone, opens on 27th March, 2015 and runs through until 23rd April, 2015.
For all the latest exhibition news sign up to My Widewalls today.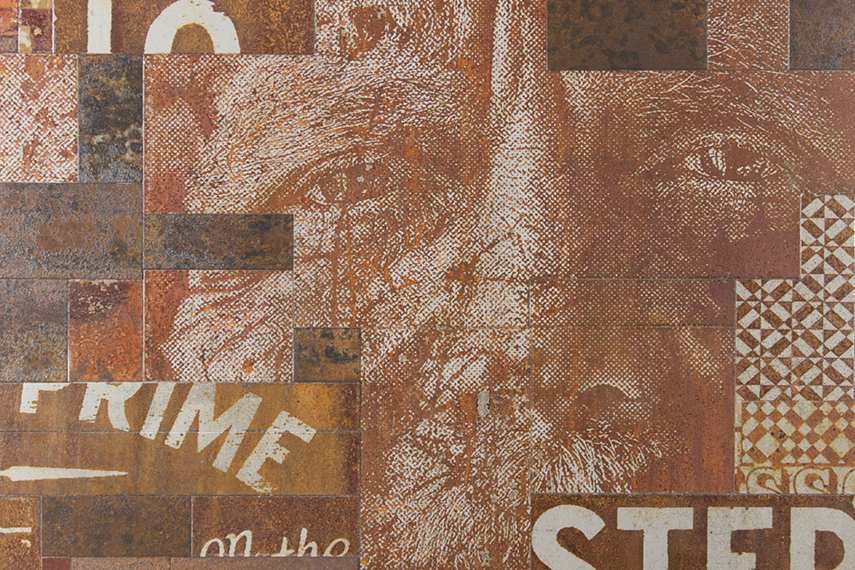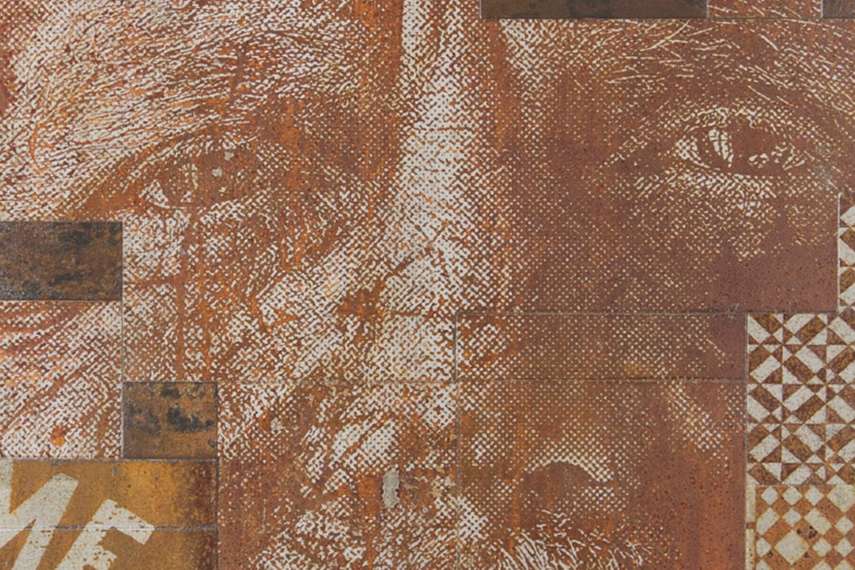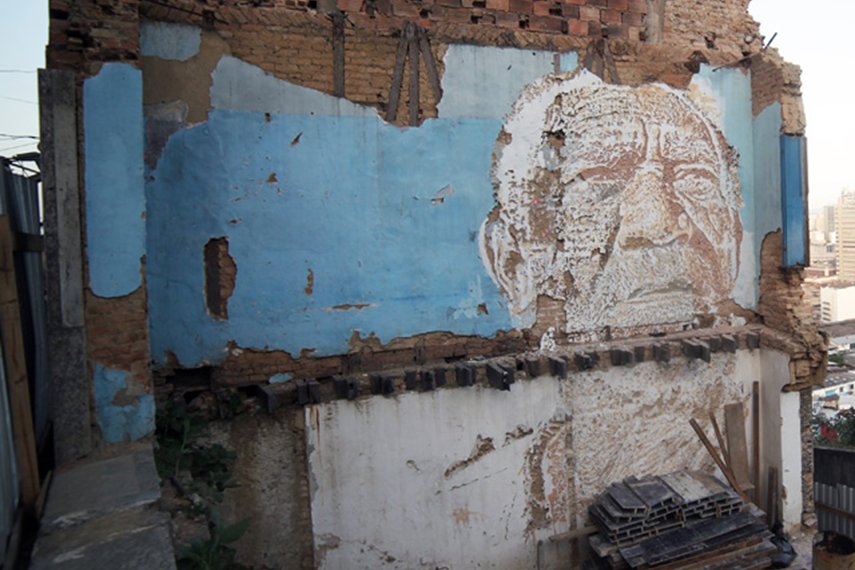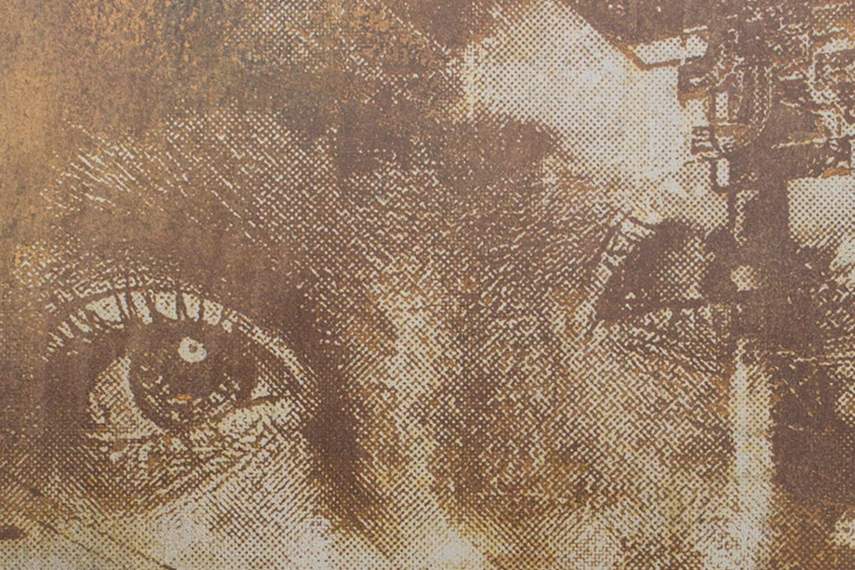 All images courtesy of Lazarides Rathbone.