Destroying to create, Vhils is famous for his dramatic, oversized portraits carved directly into outdoor walls. Penetrating through layers of urban surfaces, he creates poetic, complex and ambitious pieces. His carving technique has been hailed as one of the most compelling approaches to art created on the streets in the last decade.
The artist expanded on his technique of explosives-based works with a new performative edge, devised to celebrate the opening of The Momentary, a former industrial cheese factory-turned contemporary art space and satellite to Crystal Bridges Museum of American Art in Bentonville, Arkansas. Titled Planck, the artist's intervention is developed and produced by global creative house Justkids.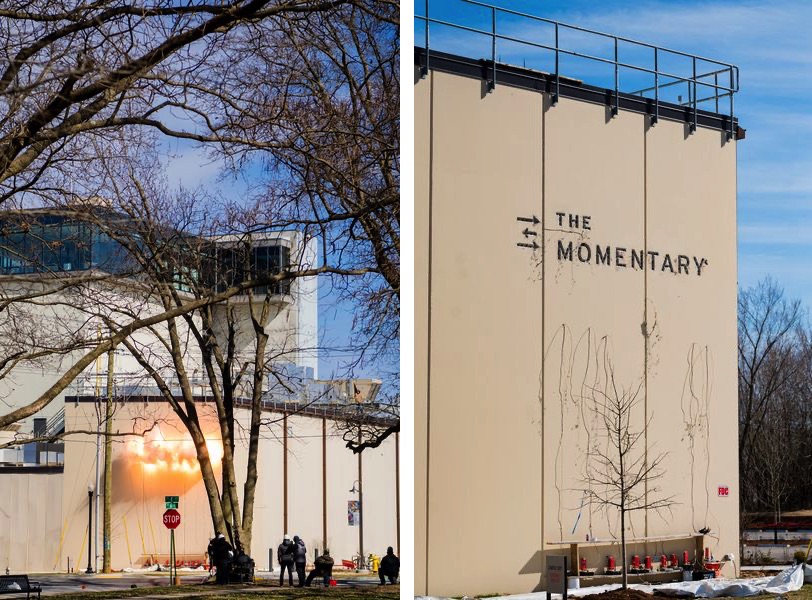 Planck Time
Vhils first introduced explosives into his work in 2010 for the Detritos series that reflected the social and economic volatility brought on by the 2008 global financial crisis. This technique was a natural progression from his original bas-relief carvings.
Created on February 19th, 2020, this latest intervention was a staged explosion performance that resulted in an incision of the Momentary's logo on the west facade of the building. Planck alludes directly to the connection between the briefness of the explosion and creative event, and the smallest unit of time, known as Planck Time (tP).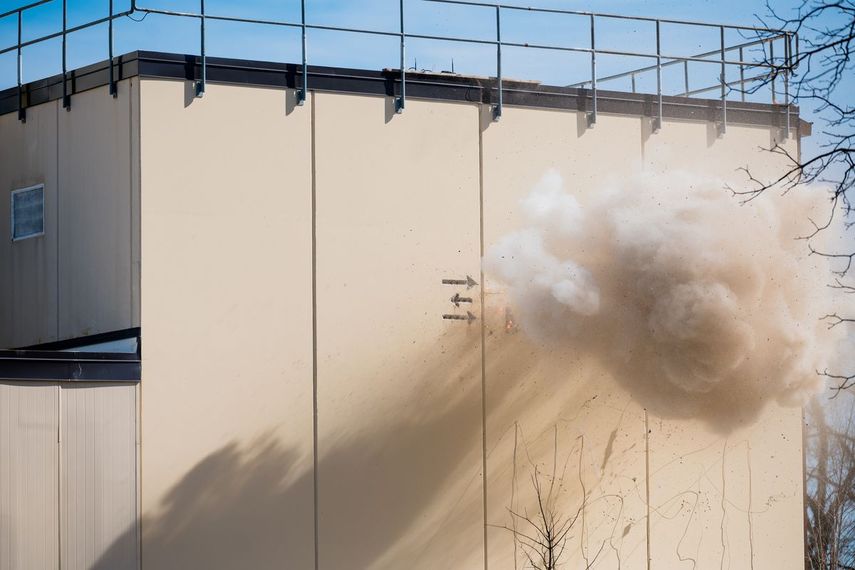 A Visionary Endeavor
As the artist himself explained, the walls retain the history and essence of the city, which he aims to expose by carving into them. As he adds, the concept of explosive charges follows its logical conclusion.
The process ended up being quite complicated and involved various tests both in Portugal and in the US, as well as some serious coordination with the local authorities and multiple partners for the pyrotechnical side of it. The result was super clean which is really hard to achieve when using explosive charges, and everything went smoothly during the event.
Charlotte Dutoit, founder of Justkids, described the intervention as "a visionary endeavor that will surely pave the way for global arts production."

This collaboration has been in the making for more than a year and the fact that this explosion project kicked off the opening celebration of the Momentary, a groundbreaking arts project, couldn't be more fitting.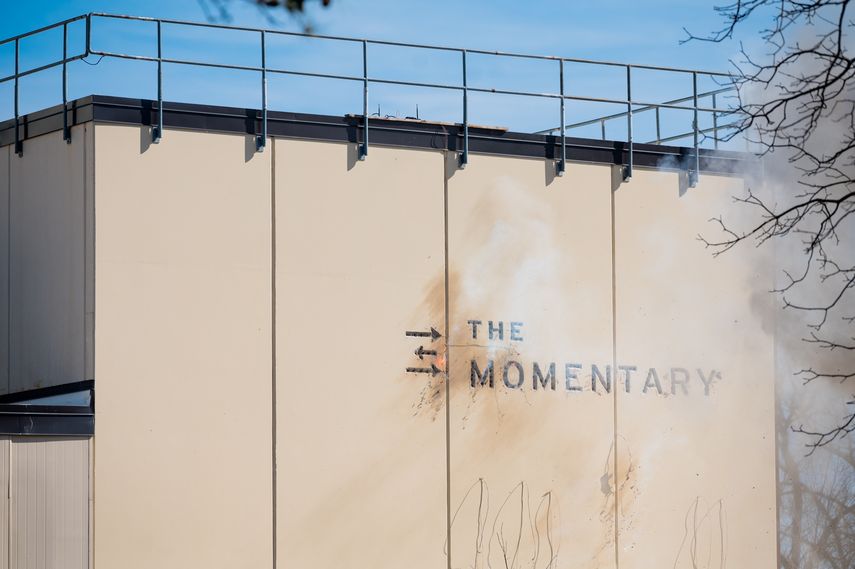 The Momentary
The Momentary, a multi-disciplinary space for visual and performing arts, culinary experiences, festivals, and artists-in-residence, opened on February 22nd, 2020 in Bentonville, AR. It reopened on June 10th, 2020, after a temporary closure to help prevent the spread of COVID-19.
Vhils, Planck, 2020
Featured images: Alexandre Farto aka Vhils - Planck, 2020. Produced by Justkids. Creative signage for the Momentary. All photos courtesy of the Momentary.