One way to look at how the world has changed through years and centuries and millenniums is to look at how art looked like in those periods. First, for good several thousands of years or so, there were cave paintings in which the first artists that the planet Earth has ever seen drew products of their imagination, their wishes, and their surroundings. Then, the world has changed, and the artworks have changed as well. Sculpture and painting had become the main means of expression of visual artists, and these two ruled the world since. Yet, during the 19th and especially the 20th century, the world has changed rapidly - again. Sure, paintings have retained their primacy as the most common and most popular form of artistic expression but new times have brought us new technologies, new ways of communication, and, as usual, these technologies have quickly become another form of artists' way to express themselves. Along that journey, video art was born.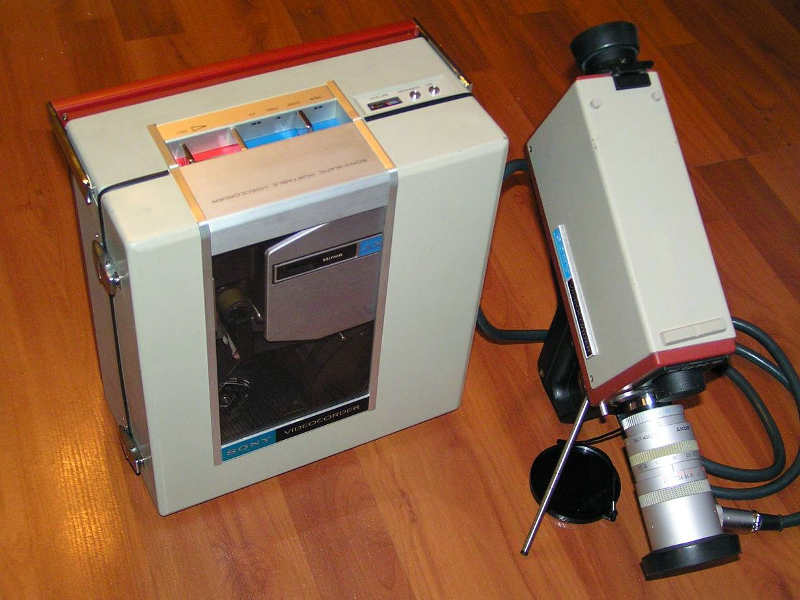 The Beginnings of Video Art
It is often being said that the first artist known for his art videos was Nam June Paik. This Korean-American artist (1932-2006) was named the father of video art for his filming Pope Paul VI and his procession in New York City in 1965 with his brand new Sony Portapak, and then played those tapes that he had filmed later that same day. Big deal, you would say, I do that every day for several times, am I a great video artist too? We'll get to that point, but you need to understand that before the middle of the 1960s, people did not have a chance for instant playback of anything they have shot, since only two options available for them, 8mm and 16mm films, didn't have that instant playback that video tape had - and video technology this advanced couldn't be found outside professional and corporate broadcasting. But, Sony then introduced its Portapak, and everything started to change in the domain of video art. Some claim that Nam June Paik couldn't have filmed Pope Paul VI with Sony Portapak since this device wasn't commercially available until 1967, and they are calling Wolf Vostell a true father of video art since Vostell had incorporated a television set in one of his artworks, Deutscher Ausblick. That was in 1959, and it is possibly the first usage of a television set as a part of an artwork. However, we won't be wrong if we call the 'triumvirate' of Andy Warhol, Wolf Vostell and Nam June Paik as true fathers of video art since their experiments with the new technology directly led to the creation of another genre in the world of art.
Movies or Video Art?
Ok, you say, so you have a person, that makes 'moving pictures' in one way or another. How does his work separates from the work of, say, movie directors who, as well, are creating 'moving pictures'? The biggest difference between video art and movies is the disrespect of the aforementioned one to all of the latter's conventions and rules. Usually, there's got to exist at least one of three following things in a motion picture: story, actors and screenplay. Video art is not interested in that, but rather in exploring the maximum possibilities of the media, and/or to challenge viewer's ideas about the world that surrounds him/her. It usually has many forms - broadcasted recordings, projections, performances with TV sets, online streams, but today, video installation is the most common form of video art. Installation could be seen at museums and galleries, but it is often a part of some wider work, associated with design, sculpture, and architecture.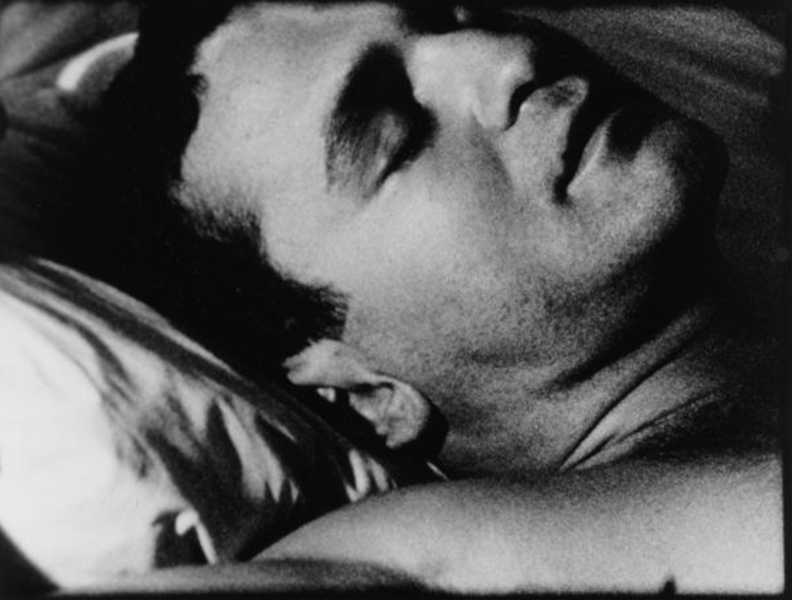 The Big Names
Apart from being one of the most important art figures in the second half of 20th century, Andy Warhol has created videos in the beginning of the sixties that are now considered to be pioneer works of video art. In 1963, Warhol had filmed poet John Giorno, and named this video simply Sleep. Giorno was sleeping, and Warhol was filming Giorno's sleeping, and that lasted for 5 hours and 20 minutes. His next video work was even longer - Warhol's Empire lasted for 8 hours, showing the Empire State Building at dusk. Another big name in video art of the seventies was Peter Campus, that was known for his innovations in studio camera work and video technology. Campus created videos that dealt with body identity, the issue of reality/virtuality, as well as self-transformation, and his influential works could be found in many big museums and galleries (MoMA, the Guggenheim Museum, Tate Modern, etc.). Apart from this filming of Pope, Nam June Paik was more known for his producing of musical video art, while Joan Jonas was one of the pioneers of combining video and performance art. Her work influenced both conceptual art, theatre and visual media. Other big names of the genre are John Baldessari, Bruce Nauman, Martha Rosler, Gary Hill and Jenny Holzer, to name a few. But perhaps the biggest and most celebrated name in the world of video art is Bill Viola. Viola is known both as creative and technical master of the video art, and he focuses on the basis of human existence on this planet - birth, death and love, drawing inspiration from Zen Buddhism, Christian mysticism and Islamic Sufism.
Video Art by Peter Campus entitled Three Transitions
Collecting Video Art
According to Larry's List, video and new media artworks are present in 10 percent of global art collections - paintings are present in 83 percent of these collections. Yet, video art is growing, and it is only a natural thing - the video has become the big and significant part of our age, and it has differentiated from other mediums. Galleries, museums, and collectors were a bit reluctant at first in acknowledging video as a form of art, but today it's a completely different story. Also, the constant development of audio, video and computer technology and the consequent drop in its price are allowing more and more people to install video equipment needed for collecting video art into their homes. Some video artworks are achieving several hundreds of thousands of dollars in the art market - for instance, in 2007 Nam June Paik's work named Wright Brothers, that comprised 14 TV monitors was sold for almost $650,000 at Christie's Hong Kong.
But, there are several setbacks that are turning collectors away from collecting video art. The main one is the rapid change that happens every several years in video technology. Remember how DVD's were such a cool technical achievement just one decade ago, or so? Well, who uses DVD's today? Exactly. Video and digital technologies are becoming obsolete quickly, and so are the media that are carrying information, or, in this case, artworks. Also, usually, video art installations have their own demands in terms of electronic equipment. This is why video artworks are less collectible than paintings.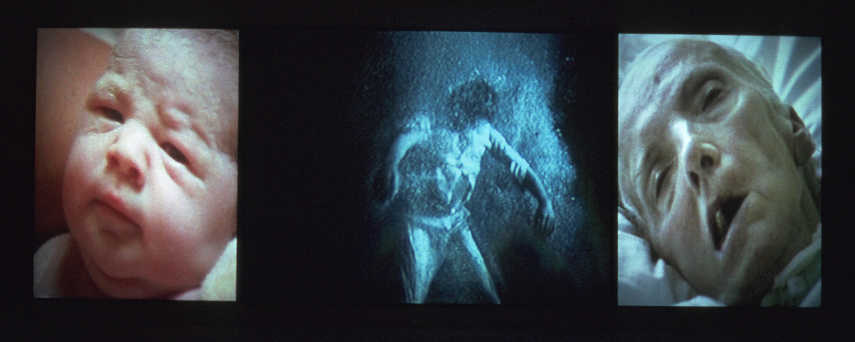 Video Art Today
And where are we now? If you remember, you've asked that question - if I'm filming and reproducing videos on a daily basis, am I a great video artist? Technically, you are, if there's anyone that would confirm this claim with their money. Or, you could wait for time to tell. Nevertheless, with the growing accessibility of video shooting and edition equipment - remember, back in 1965, you couldn't even reproduce what you've filmed, and today all of us have phones that are completely equipped for everything you need - the number of video creators (let's call them this way) is growing at an incomprehensible speed. Everyone today is shooting film, creating animations, GIFs, and God knows what else, playing that material on phones, TV's and screens, storing it on disks and/or the cloud. Similar thing happens with CGI art - everyone is equipped, many are creating artworks, but it is very hard for anything to emerge from this countless number of works. Yet, when something nevertheless emerges, we are talking about serious quality.
Editors' Tip: A History of Video Art by Chris Meigh-Andrews
Find out more about the history of video art. This book is a revised and expanded edition of the 2006 original, incorporating a wider range of artists and works from across the globe and exploring and examining developments in the genre of artists' video from the mid-1990s up to the present day. Viewing history through the lens of technological development, Meigh-Andrews covers the many artists' creative and subjective visions through representative case studies of significant works. The extensive new picture research offers resonant images that evoke memories for some and discovery for new readers. This book is essential reading for all students, scholars, artists, and curators who are interested in the subject.
Featured image: Nam June Paik - Electronic Superhighway