A fair offering a unique insight into the vibrant contemporary art scene of Central and Eastern Europe, viennacontemporary returns this September to Marx Halle for its fifth strong edition. This year, the fair will welcome 111 galleries and 6 institutions coming from all over the world as part of their main exhibitor's program.
Furthermore, it will host specially curated sections - ZONE1, Explorations, Duo and a special show Focus: NSK State in Time, as well as a comprehensive supporting program of Talks which would provide a gateway to the thriving international art scene with focus on the Central and Eastern European countries.
In 2019, the fair will also have the renowned art market expert Johanna Chromik as its new Artistic Director. Born in Poland, Chromik was raised in Germany where she started her career in the art world at Galerie Eigen+Art, with spaces in Leipzig and Berlin. Since then, she has held various positions in arts administration and has led both the König Galerie and KOW in Berlin.
We had a chat with Chormik to find out what's cooking at this year's edition of viennacontemporary. In an exclusive Widewalls interview, she talks about her new position, the uniqueness of the fair, this year's exhibitors and program, Vienna's contemporary art scene, and much more.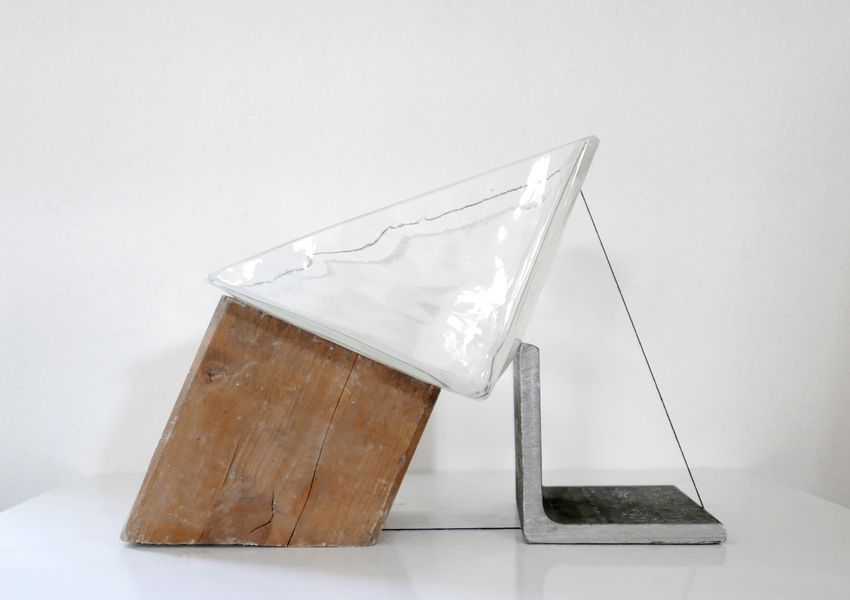 A Focus on Central and Eastern European Countries
Widewalls: This is your first year as an artistic director of viennacontemporary. How did you decide to become part of such a venture and what does this position mean to you?
Johanna Chromik: viennacontemporary and Vienna as a city - particularly now with its momentum of emerging galleries and a lively contemporary art scene - are a compelling combination. I was familiar with the fair from my visits before. It always struck me as very special - the focus on CEE (Central and Eastern Europe), the fantastic location at Marx Halle, the ideal size, a solid foundation, its position in the region.
Given my professional and personal background - my experience as a gallery director and art advisor and my Polish origins - I took on the challenge. I am more than happy to be part of the vc team, to cooperate closely with galleries, partners and collectors in the city and beyond, to develop ideas for the future of the fair.
Widewalls: What do you think sets viennacontemporary apart from other international contemporary art fairs?
JC: One key is our focus on CEE: It definitely is one of vc's characteristics which distinguishes us from other art events. To foster and boost it even further I am continually researching and traveling through CEE to meet our partners and build new cooperations.
In combination with the local art scene and the city, vc has a unique experience to offer as more and more people are striving for individual experiences and finding their niche and not mass products. Here we are in a very good position which nevertheless needs continuous involvement. It is a feature we need to embrace even more.
viennacontemporary 2019
Widewalls: This edition will bring together over 100 international galleries. What can you tell us about this year's exhibitors? Are there some highlights you would like to mention?
JC: With an amazing line-up on the main floor, I would like to invite you to our special presentations: at our Focus: NSK State in Time, you can become a citizen at the fair; ZONE1 with artists under the age of 40 with Thomas Geiger (SPERLING), Eva Koťátková (hunt kastner), Julian Turner (FILIALE), Marcin Zarzeka (Dawid Radziszewski) among others; (re)discover artists in our Explorations section, such as Horia Damian (Galeria Plan B), Jacqueline Mesmaeker (Nadja Vilenne), Vakhtang Kokiashvili (Window Project), Tess Jaray (Karsten Schubert / EXILE). And dive into our video program titled Falling Awake.
Widewalls: The section "Explorations" comes back for its second iteration, focusing on art produced in the 60s and 70s. Why do you think it is important to revisit these artistic positions?
JC: Explorations encompasses works created between 1945-1980 and stems from the idea of providing a broader historical context for contemporary art while at the same time it enlivens the notion of (re)discovery.
ZONE1 is all about discovery with the artists being mainly represented by young galleries while Explorations gives us an idea of the framework for looking at ZONE1.
So to speak, Explorations has always been existent at vc, embedded in presentations particularly of CEE galleries. Now is the perfect moment to highlight this time period and address galleries which have a lot of experience in handling it. Here we come back to our idea of Vienna as a city to bridge the gap between the historical and the contemporary and create context.
Widewalls: This year's "Focus" exhibition will be based on the phenomenon "NSK State in Time". Can you tell us more about this concept?
JC: From the Neue Slowenische Kunst (NSK) movement, which was established in 1984, and on the background of political shifts and changes in Yugoslavia and Eastern Europe emerged the formation of the NSK State in Time in 1992. The state is not based on a territory but is a virtual home of over 15,000 citizens - a State in Time. The state issues passports and provides citizens with rights of participation, inviting open-ended actions to formulate their self-constitution, currency, education systems, religion, production of folk culture, and other state functions. Living in the time of destructive declaration of nationalism, fascism, and xenophobia, the question of traversing territorial borders, as introduced through the idea of NSK State in Time, is probably equally relevant today as it was in the time of its formation, a few years after the fall of the Berlin Wall.
As a visitor of viennacontemporary, you will have the opportunity to become a citizen of NSK State in Time; all artists which will be shown in the Focus section are citizens at the same time - they share the core values of the State.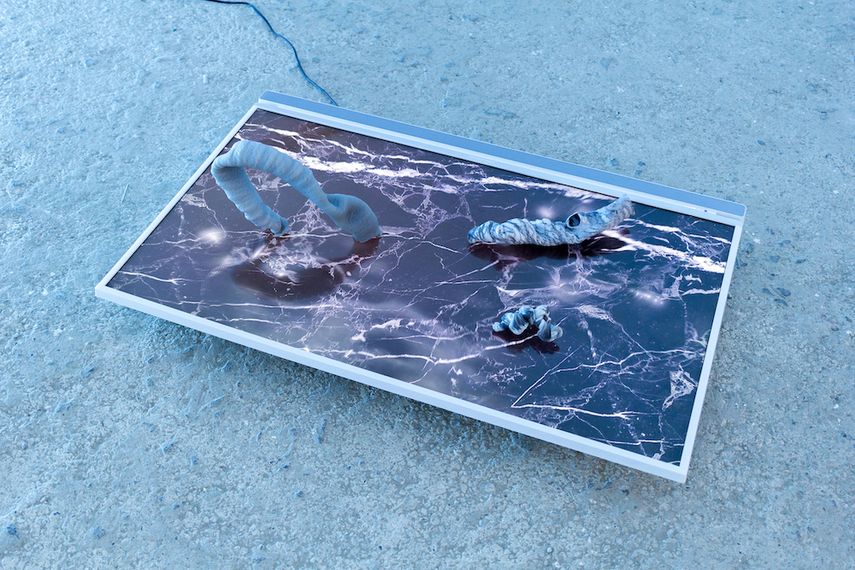 Collecting at viennacontemporary
Widewalls: As a renowned art market expert, what advice would you give to collectors visiting the fair, especially the beginners?
JC: Looking, more looking, and getting involved. Let your curiosity run free. There is no reason for being shy - the gallerists are happy to answer any and all questions. We offer special guided tours about how to start a collection.
And do not forget to check out our editions section - our media partners offer a beautifully wide range and the new initiative and the editions as well.
Widewalls: Vienna is a city of rich cultural history. How would you describe the city's contemporary art scene and how do you think viennacontemporary contributes to its further development?
JC: Even before I moved to Vienna to take up my position at viennacontemporary, the city's contemporary art scene struck me as vibrant and ambitious, at times, particularly in terms of discourse. Vienna basically has it all: renowned institutions, a well-respected gallery scene with a striking number of female gallerists, young emerging and remarkable galleries, off-spaces which underscore the experimental character of the young scene, the Academy, and a solid number of collectors who I would like to involve more.
Bridging past and present perfectly, the art scene has a lot of potential for the city itself which, as far as I can see by now, has not (hopefully yet) been noticed unfortunately, at least not to a productive degree even though the developments of the past few years - the opening of new galleries, a thriving off space scene, and the move of a few Berlin galleries to Vienna - have injected new energy and momentum.
Widewalls: How do you see the fair grow and evolve in the future under your guidance?
JC: I am aiming at further sharpening the profile, widening our network, working on new cooperation partners, and open-mindedness towards innovation, attracting a new audience.
There is always a lot to do and viennacontemporary has the potential to grow even stronger.
Featured image: Johanna Chromik, courtesy viennacontemporary 2019.