Tucked in the Eastern part of the Indochina Peninsula, the populous country of Vietnam has had a rather turbulent, eventful history, articulated through the upheavals of war, globalization and colonization. In such conditions, Vietnamese art and its artists successfully managed to find an identity over the course of centuries. With a story that goes as far as the Stone Age, the Vietnamese arts have been unfairly neglected by major institutions. Now, they have finally started establishing their place on the mainstream contemporary scene, as defined by the West, with their nation being among the first from Asia to do so. With a long way ahead still, these individuals stand to break the anonymity of their work and change the perception of their cultural heritage as the derivative of other cultures.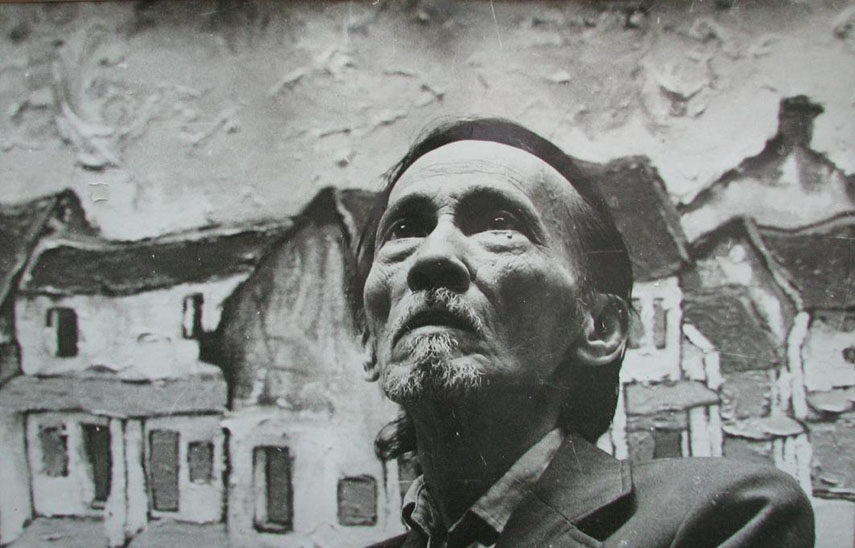 A Brief History of Vietnamese Arts
That art made in Vietnam has one of the most remarkable legacies in the world shows the fact that entire selections of pottery items date back to circa 8000 BCE. Although they were rather basic, clay-made objects and had no ornaments whatsoever, they are considered the nation's earliest artworks. In the Neolithic era, however, the Vietnamese started implementing decor elements, which subsequently evolved during the next few centuries, in which they showed advanced bronze-casting skills. That's when their world-famous Đông Sơn drums were made, featuring geometric patterns and depictions of everyday life, like scenes of farming, constructions of ships etc[1].
Under the Chinese Domination of Dynasties
Perhaps the biggest influence on the creativity in Vietnam was the presence of the Chinese rulers, who invaded and controlled the country as many as four times. During this time, the Vietnamese learned Chinese techniques, specifically in fields involving ceramics, in conjunction with the production based on native methods, which they continued. Under the Dynasties of Lý and Trần respectively, Vietnam went through the golden age in art and architecture alike, and under the Lê and eventually the Nguyễn Dynasty they became renowned for their ceramics and porcelain art.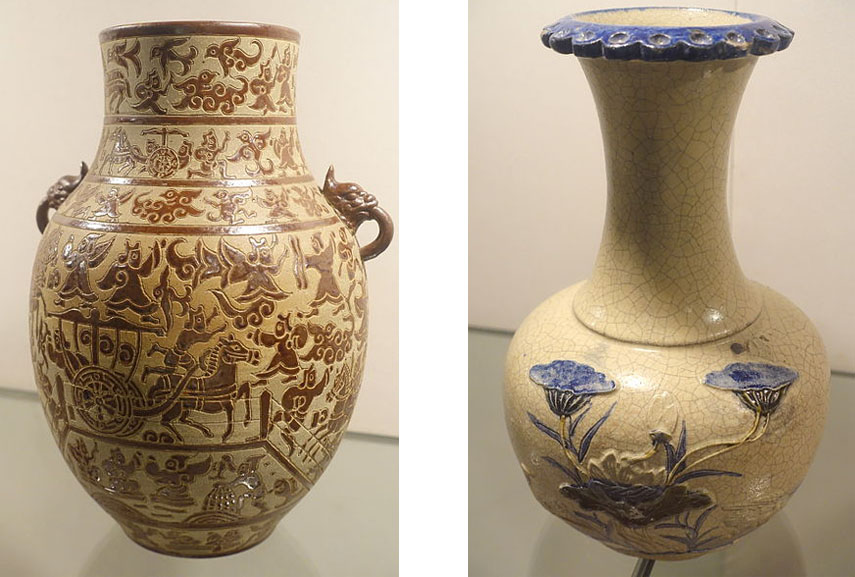 The French Artistic Influences
In the late 19th and early 20th century, Vietnam was a French colony, and the European rule had great effect on the artistic production in the Asian country, specifically through the École Supérieure des Beaux-Arts de l'Indochine, founded in 1925. Now the Vietnam University of Fine Art, the school left a lasting impression that was picked up by many masters of Vietnamese Modern and Contemporary art. It was founded to teach European methods and Classical styles, leading to the creation of a strong tension between East and West perceived in many artworks. During France's eight-decade long rule of the country, very few were able to train or work outside of Vietnam, but they learned to use French techniques with many traditional mediums like lacquer and silk[2].
After the French rule ended, Vietnam faced new kinds of problems and rising strains between religions and political groups. The American interventions in the 1950s, 6s and early 70s almost completely disrupted the country, which saw reforms only after becoming the Socialist Republic. The true revitalization of its artistic expression came in the 1990s. Artists still carried the influences of the West and made art using traditional materials like oil, acrylic, lacquer on wood, reaching the fields of painting, installation, performance, conceptual art and many more.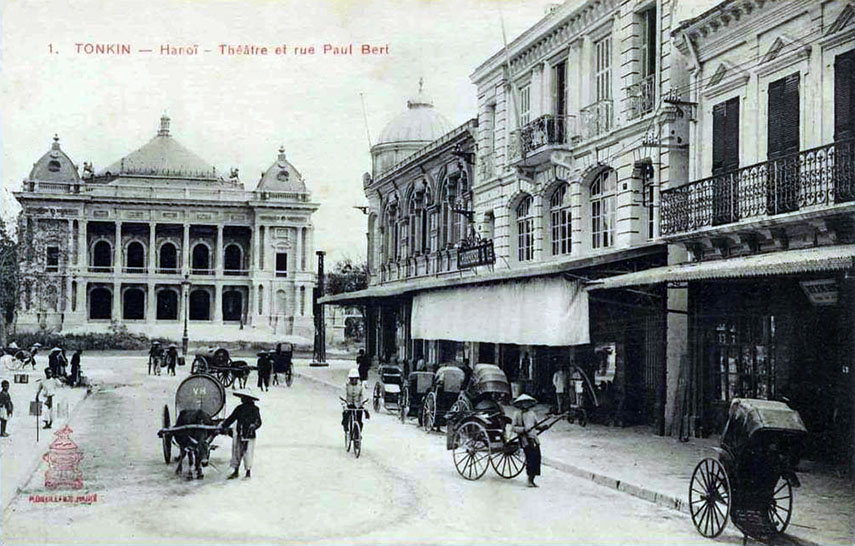 Traditional Silk Painting and Woodblock Prints
One of the most popular forms of art, the Vietnamese silk painting typically depicted the countryside, pagodas, landscapes, scenes of everyday life and historical events. Different from those seen in Chinese, Japanese or Korean culture, these artworks were transformed under the French influence and were more liberal and modern, especially in the aspect of color. They still oozed with mystical, domestic atmosphere, much like the woodblock prints that were quite popular outside Vietnam as well. To make the paint, the creatives would use organic materials, which they would apply to wood and press on paper. The process is then repeated with different colors until the final result is achieved.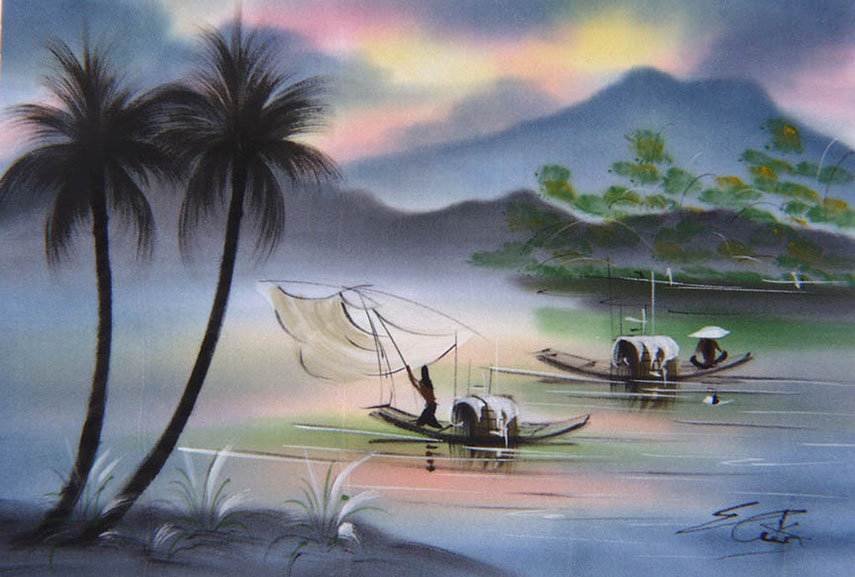 The Dong Ho Paintings
Originating in Dong Ho village in Northern Vietnam, the paintings of the same name have about 300 years of history. Printed on a special kind of Dzo paper, they use all-natural colors, like burnt bamboo leaves for black, cajuput leaves for green, copper rust for blue, pine resin for amber and crushed egg shells mixed with paste for white. Covered by a later of sticky rice paste to protect the painting and the colors, they mostly depict romantic and humorous "self-portraits" of the region and the earliest folk painting traditions[3]. Because of such a complex production process, they are quite long-lasting, which is why many centuries-old examples can still be found and enjoyed.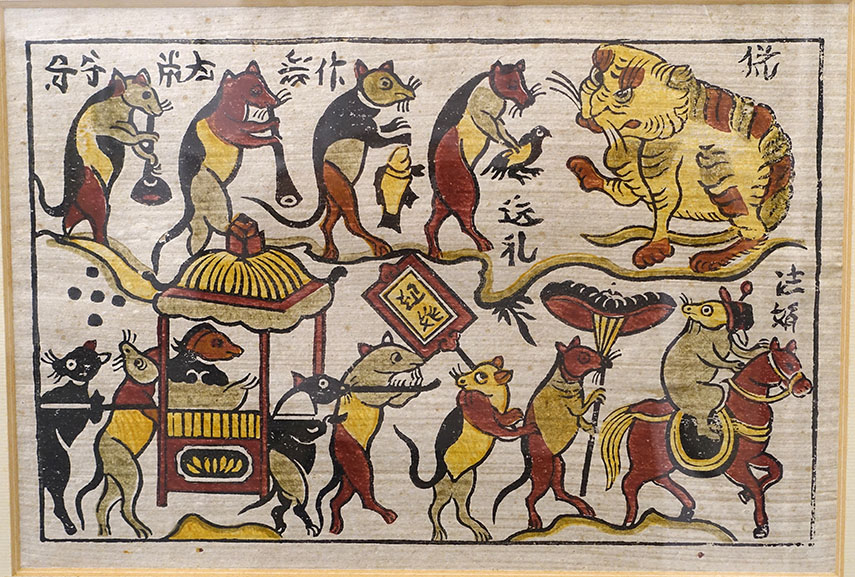 Famous Vietnamese Artists
From traditional painting to performance, video, photography, installation and multimedia, Vietnamese artists have shaped the comprehensive story of an entire nation, immortalized in masterpieces of all periods. Relying on the rich heritage, they were the pioneers of their own crafts and the creatives who aimed to incorporate modernity without losing touch with tradition. At a time when art in and from Vietnam is finally emerging from anonymity, we survey its best representatives, contributing to the expansion of creative fields in the 20th and 21st century.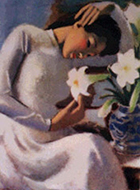 To Ngoc Van
A master in Vietnamese oil painting, To Ngoc Van (Tô Ngọc Vân) was very influenced by the Impressionism of French painter Paul Gauguin - particularly his delicate approach to form and color. He was a part of the first generation to graduate from the famous École Supérieure des Beaux-Arts de l'Indochine, and his artworks are now exhibited in cities like Bangkok, Phnom Penh and Hue. To Ngoc Van's strong harmonies of colors later became very popular among other Vietnamese artists, who were especially inspired by his 1943 painting A Girl by Lilies, one of the most recognizable art pieces of the nation.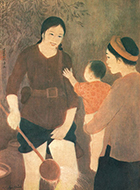 Nguyen Phan Chanh
Nguyen Phan Chanh (Nguyễn Phan Chánh) was one of the pioneers of silk painting in Vietnam. Understanding the possibilities of the technique, used in ancient China, he endorsed it for its unique and transparent appearance. Using his and the expertise of his peers, he had the opportunity to differentiate the national art from the popular European oil paintings, which he eventually succeeded. Nguyen Phan Chanh's artwork often glorified the peasants and soldiers of the country, village life and history in modest and simple terms, as the artist was a keen patriot. His paintings are unique, elegant and poignant, and widely recognized on an international scale.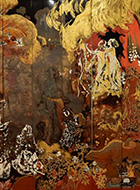 Nguyen Gia Tri
Nguyen Gia Tri (Nguyễn Gia Trí) was an acclaimed master of Lacquer painting, whose peek came between the years of 1938 and 1944. Carefully created, his work has mesmerizing visual impact, achieved through layers and experiments with color, as well as his use of materials such as eggshells and precious stones. The art mainly focuses on the themes of women or children amid grandiose landscapes. Nguyen Gia Tri also drew cartoons on political and social issues, having worked for many magazines, and a lot of them criticize French colonial rule. Many of his works are in the Vietnam National Museum of Fine Arts in Hanoi.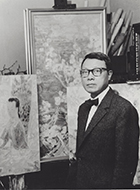 Le Pho
A student and teacher of the École Supérieure des Beaux-Arts de l'Indochine, Le Pho (Lê Phổ) was one of the lucky artists able to study and make his artistic career in Paris. Before and after his return to the homeland, he painted scenery of Vietnam, still life with flowers, family settings and portraits. Another recurring theme in his work were Vietnamese women, most often portrayed as elongated figures evoking the influence of Surrealism. Le Pho's colors are bright and vibrant, classic examples of Oriental artistry with influences of modern-day Western art, in all their delicacy, sensitivity and subtlety.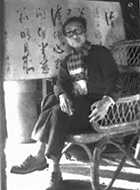 Nguyen Tien Chung
Nguyen Tien Chung (Nguyễn Tiến Chung) didn't just specialize in one technique, but three: lacquer, silk and wood cutting. His topics usually involved rural subjects and the daily lives of the Vietnamese, farmers, young women, soldiers and workers. During his lengthy career, Nguyen Tien Chung had painted two artworks which caused controversy featuring peasants, in 1958 and 1963. He is the recipient of many medals and awards from his home country, including the prestigious Ho Chi Minh Prize for Literature and Art. Some of his pieces had a great impact on pre-1975 art in Vietnam.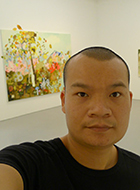 Ha Manh Thang
Moving on to Contemporary Vietnamese art-makers, we have Ha Manh Thang (Hà Mạnh Thắng), a young talent known for his colorful canvases which juxtapose the nation's rich heritage and the past with elements from consumerist culture and urban architecture. His mixture of modernity and tradition is well-received internationally as well, through the use of satirical depictions of social and cultural crosswinds. He is also the only artist from Vietnam who has been profiled in Phaidon's 2009 Painting Today publication, alongside Gerard Richter, Marlene Dumas and Peter Doig, to name a few.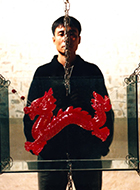 Tran Luong
Because performance art is a significant part of the Vietnamese creative scene, we can't not mention Tran Luong (Trần Lương), the pioneer of the genre. He mainly explores politics, history, personal and collective memory. He came to international prominence as the member of The Gang of Five and was a pivotal figure in the development of the art in the 1980s and 90s. Tran Luong also works in other media, including painting and installation, and today his artworks are part of important museum collections. In 2013, he was a senior curator at the Singapore Biennale and was in charge of selecting the best young artists for the event.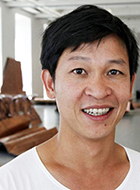 Danh Vo
The creator of conceptual installations that explore the issues of belonging and identity, Danish-Vietnamese artist Danh Vo (Danh Vō) collects old photographs, documents, other artworks and antique items in order to construct pieces of personal and universal significance. In his recent works, Danh Vo focuses on the presence and influence of America, through works like We the People in which he enlisted a Shanghai fabricator to recast a life-size Statue of Liberty from 30 tons of copper sheets the width of just two pennies. He is also known for his feud with Dutch collector and entrepreneur Bert Kreuk over the production of an art piece.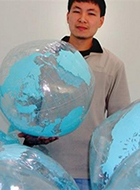 Jun Nguyen-Hatsushiba
Working in multimedia, Jun Nguyen-Hatsushiba tackles issues of globalization, internationalization and the socio-cultural changes they cause. Born to a Vietnamese father and a Japanese mother, he often references Vietnam in his work, most notably in his acclaimed 2001 video Memorial Project Nha Trang, Vietnam – Towards the Complex – For the Courageous, the Curious, in which he shows fishermen pulling cyclos (rickshaws) underwater, symbolizing the weight of tradition in the struggle towards modernization. Living between the US and Ho Ch Minh, he sometimes also incorporates references to the American role in the history of his land.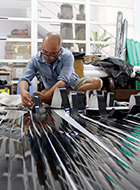 Dinh Q Le
A renowned fine art photographer, Dinh Q Le (Dinh Q. Lê) is best known for his woven photographs, inspired by the weaving of the traditional grass mat in Vietnam. Dinh Q Le uses photographic strips and weaves them into images that depict the Vietnam War, as well as the photographer himself and his family. His pieces consist of type C prints and linen tape used to finish the edges, making it all very sophisticated and highly evocative. He has exhibited in important institutions such as MoMA in New York, Whitechapel Gallery in London and dOCUMENTA(13) in Kassel, among others.
In Contemporary Art
After the unification of North and South Vietnam in 1975, the joint Socialist Republic saw the revival of its culture. The works of artists who took part in the nation's struggle for independence and freedom became highly valuable as they depicted history and uprising, prompting the progress of educational institutions like the Saigon College of Fine Art, Binh Duong and Bien Hoa Schools of Fine Art and the School of Fine Art in Hue. Many returned from overseas and started groups and organizations which followed concepts of movements like Surrealism and Abstract art, accelerating the evolution of Vietnam's contemporary art. Throughout the 1980s and 90s, cities like Ho Chi Minh and the capital Hanoi saw the birth of a proper art market, with collectors from the US, Australia and Canada arriving for paintings of famous artists like Ngoc Dung, Thai Tuan, Nguyen Gia Tri, Bui Xuan Phai etc. From the year 1990 on, collectors, gallerists and representatives of significant institutions showed increasing interest in Vietnamese art and the number of featuring exhibitions was constantly on the rise. In Vietnam itself there are now many art spaces, galleries, studios and even museums supporting local creative individuals and groups, although they still have relatively small impact on the global scene. However, with this pace, it is likely that the country and its representatives will soon find the long-overdue recognition they deserve, something which perhaps already reflects in the numerous exhibitions of Vietnamese art being held worldwide.
 Editors' Tip: Art of Vietnam
Although it may not be the definitive survey of this country's rich artistic heritage one might find in the archives of Eastern or Asian Art in Museums or Universities, Art of Vietnam is one of the most keenly written brief overviews of the hundreds of years of important creations from all the varied areas within Vietnam. It also happens to make excellent references to the many 'occupations' of the country and the influences of those cultures (Western and Eastern) on the art that is Vietnamese. Art historian and author Catherine Noppe and specialist in Asian creative fields Jean-François Hubert have compiled an easily digestible summary of Vietnam's history, linking that history with the changes in credos and styles that blanket Vietnam's artistic past. From religious relics to examples of two-dimensional and three-dimensional art, each work illustrated (in fine chronological order) is well chosen and presented in color-true fashion.
References:
Anonymous, Vietnamese art, Wikipedia [September 9, 2016]
Ngoc, H., Modern Painting: Tracing the Roots, Thế Giới Publishers, 2000
Anonymous, Overview of Vietnamese Art, Vietnam Culture [September 9, 2016]
Featured images in slider: Nguyen Gia Tri - Young ladies with rose hibiscus, 1944. Image via ngdieutam.wordpress; Nguyen Phan Chanh - In a kindergarden, 1959. Image via mutualart; Le Pho - Les jeune filles avec fleurs, 1969. Image via artist's website; Jun Nguyen Hatsushiba - Happy New Year- Memorial Project Vietnam II. Image via contemporaryartscenter.org; Ha Manh Thang, Image via hanoigrapevine.com; Dinh Q. Le - Persistence of Memory #14, 2000-01. Image via japantimes.co.jp; Danh Vo - We the People. Image via viaartfund.org; All images used for illustrative purposes only.