Contemporary art auctions are the places where stars rise and fall. A stunning selection of pieces created by some of the most revered names in the modern and contemporary art history are at offer during the two day auction hosted by Phillips London auction house. Divided into two days, the event took place yesterday evening, on February 10, and the second sell-off is scheduled for today, February 11 at 2pm. The lots are impressive, and according to the sales yesterday, we expect an even more successful bidding war today. The announcement Widewalls published a couple of days ago contains a gallery of artwork offered at Phillips on this occasion.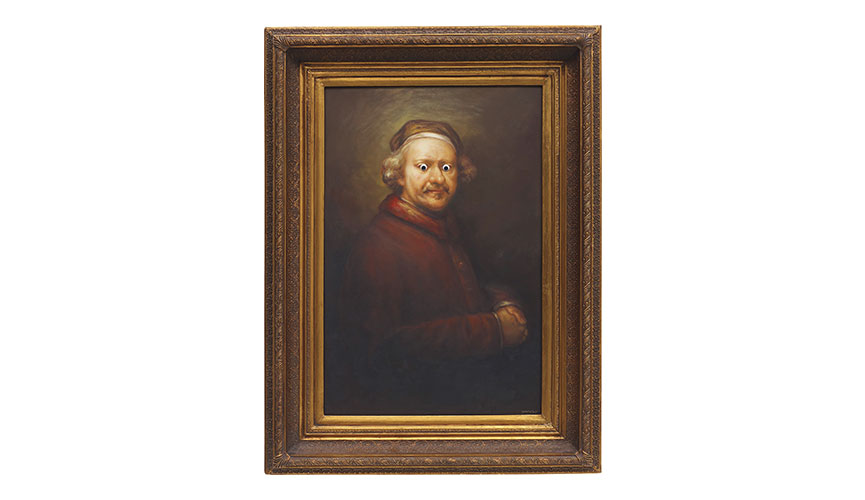 Banksy sells more than well
Among the fantastic collection that includes luminaries such as Warhol, Pistoletto, Yayoi Kusama, Robert Longo and Damien Hirst, were two great pieces by Banksy, Rembrandt and Happy Shopper, both from 2009.
Rembrandt is the large canvas interpretation of the old master's Self Portrait at the Age of 63 from 1669, with a funny googly eye addition. Defacing this piece, which is generally considered a great work of art, Banksy changes its nature into a piece of entertainment and subverts it to the realm of lowbrow creativity. As a street artist, these acts of appropriations and intervention are not unknown to Banksy, but this particular transformation of Rembrandt through such a small amusing touch, has a certain parallel with Duchamp's L.H.O.O.Q. Estimated to be worth between 150,000 and 250,000 British pounds, the work was sold for £398,500.
The second piece by Banksy was Happy Shopper, featured in 2009 at Banksy versus Bristol Museum at the entrance. The artist took a classic museum statue as a starting point and gave it a personal twist, filling its hands with shopping bags, thus conjuring an idol of consumeristic culture. The effect may be entertaining at first, but has a rather grim undertone and a crisp moral. While the estimate priced this piece at £200,000 - 300,000, it was sold for whopping £506,500. Talk about consumerism, huh?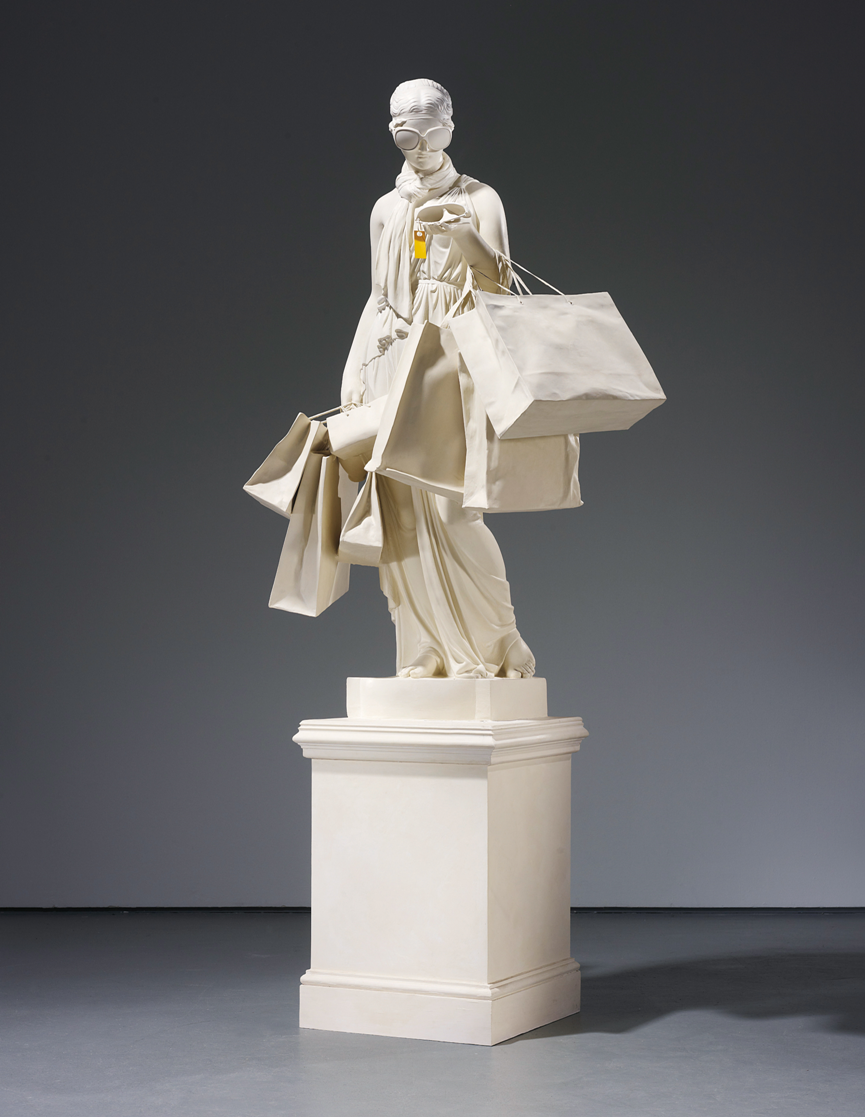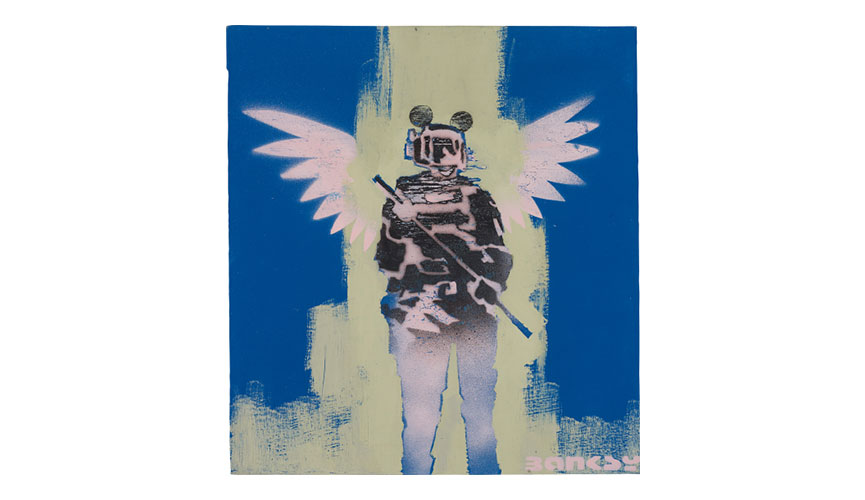 Interesting fact is that Damien Hirst, who is still considered one of the highest paid contemporary artist in the world by many, sold a diptych titled Night Follows Day from 2007 for £578,500, while the estimate was given to £500,000 - 700,000.
February 11 - Haring, RETNA and more Banksy
TODAY brings all new lots at Phillips Auctions, and we wait to see how the things are gonna roll. Among the fantastic collection including Ai Weiwei, Andy Warhol, Barry McGee, Marina Abramovic and many others, there will be pieces belonging to street art. Another piece of Banksy, and works by RETNA and Keith Haring will be on auction.
Banksy's work for today is the characteristic Banksy stenciled canvas titled Filth. Numbered as 1 from an edition of 1, the piece is estimated between £40,000 - 60,000.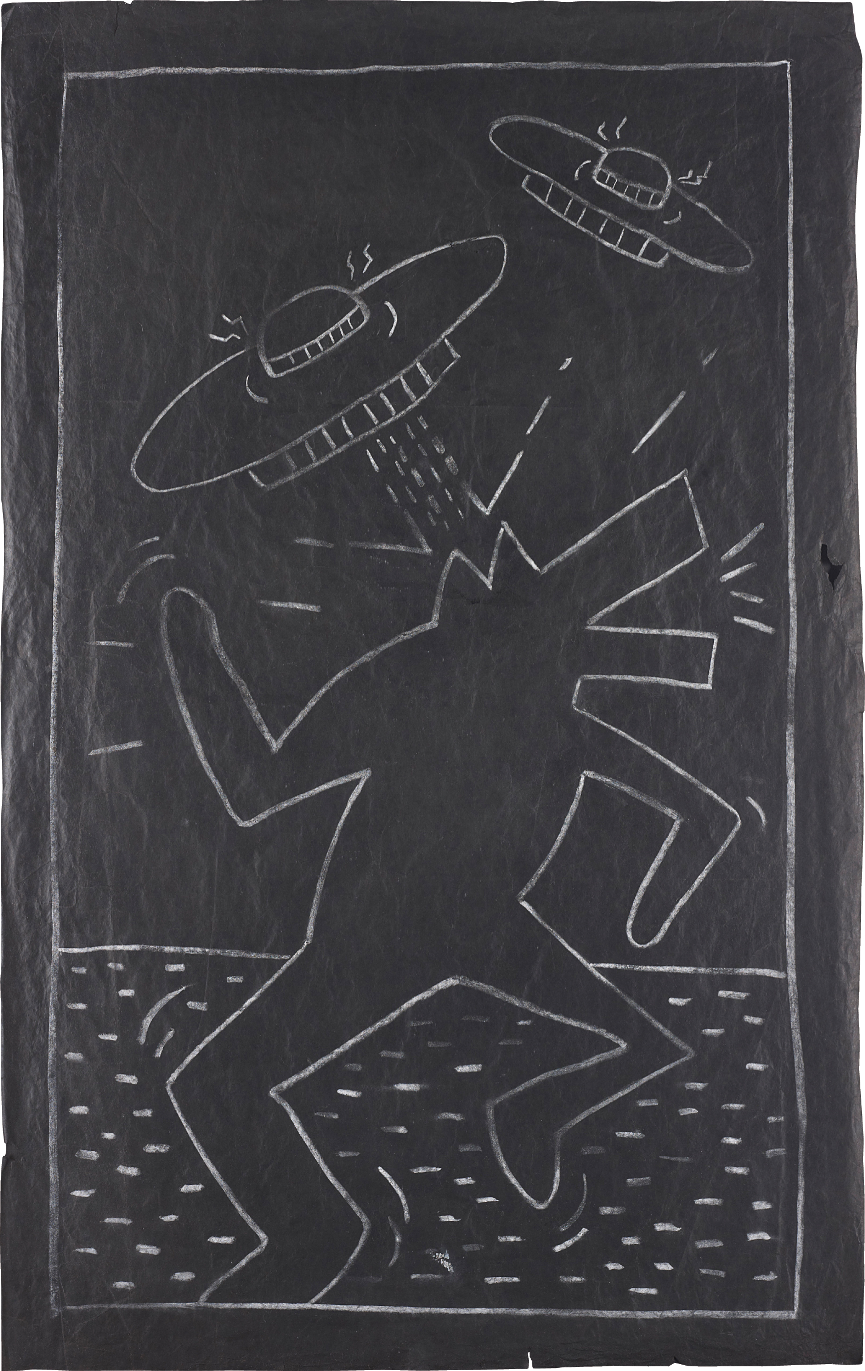 Lots 151, 152 and 155 are codes for three signature Keith Haring works. Angels and Coyotes from 1982 is an interesting negative-like piece executed with chalk on black paper and estimated at £30,000 - 50,000.  Another similar piece is Barking Dog and Spaceships from the same year, with a slightly higher estimate at £40,000 - 60,000. Lot 155 is a great marker drawing from 1984, and as a typical Keith Haring piece, it is estimated at  £70,000 - 90,000.
Another urban artist has a work present at this street art auction. RETNA piece titled Song from 2011, featured at The Hallelujah World Tour: RETNA's first solo UK exhibition, 9 June - 27 June 2011 at the Old Dairy in London is priced between £15,000 - 20,000.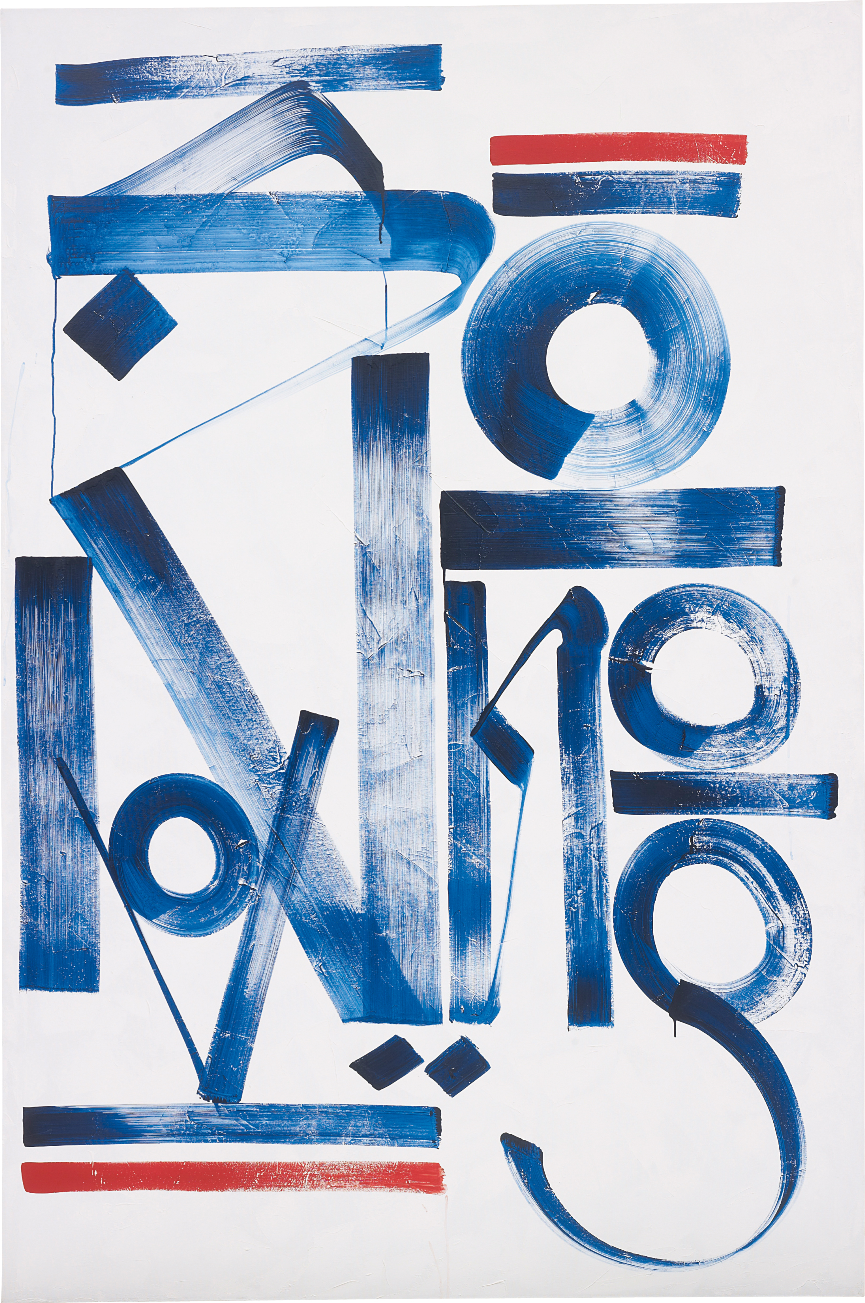 Due to a high expansion of street art and its tendencies to move the expression and style into the studio, these once ephemeral works are more and more present at auctions. Banksy's pieces, sold at sky-high prices, are the confirmation of commercial value this pool of art contains, but time will tell if he is only a single phenomenon or the pioneer of this art business trend.