The Chrysler Museum of Art is currently hosting a major exhibition of photographs by the celebrated contemporary artist Vik Muniz. Titled Vik Muniz: Photography and the Rebirth of Wonder, this show is a comprehensive retrospective that includes more than 100 works.
The showcase has an ambitious goal of exploring the full range of the imaginative artist's career, taking into account both his earliest works and the latest creations.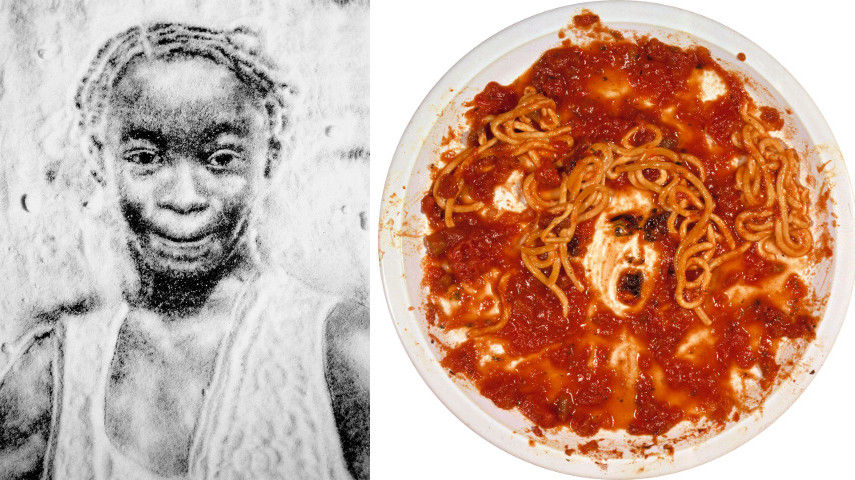 Vik Muniz's Photographic Delusions
Vik Muniz is often cited among the most innovative and creative artists working today. He produces works which he likes to call "photographic delusions", pieces that playfully investigate the correlation between visual memory and human perception.
These works begin as sculptural assemblages made from an array of unconventional materials, such as chocolate syrup, tomato sauce, magazine clippings, dust, trash and diamonds. After he makes them, however, Muniz records his creations in sharp detail with a camera. He does so in order to unveil both the familiar and the strange in spaces typically inaccessible to the human eye.
Muniz's images usually resemble familiar scenes taken either from popular culture or masterpieces from art history.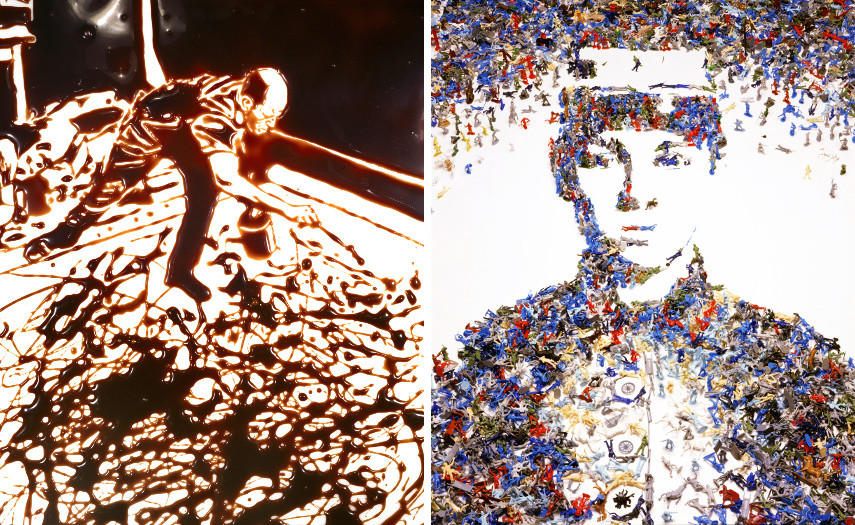 The Most Comprehensive Retrospective of the Artist's Work to Date
Seth Feman, Curator of Exhibitions and Curator of Photography at the Chrysler Museum, seems to hold the work of Vik Muniz in a very high regard:
Muniz has devoted his creative energies to playfully questioning what our eyes take for granted. The inviting and accessible works meditate on human perception and optics, helping us think about how we see, how we remember and how we've come to trust our eyes.
The show is the most comprehensive retrospective of the artist's work to date, and it includes artworks taken from nearly every stage of his career.
From the early works that engage the relationship between form and meaning, through large photographs created using thousands of found snapshots of unknown people, all the way to the controversial works which feature actual bacteria and cancer cells - all of that is currently on display at the Chrysler Museum of Art.
Vik Muniz Art at Chrysler Museum of Art
In order to make the entire show even more interesting, the people behind the exhibition decided to include a hands-on activity inspired by the processes Muniz uses in his work. Visitors get to make their own creations before photographing and sharing them on social media.
Vik Muniz: Photography and the Rebirth of Wonder is on view through October 14, 2018 at the Chrysler Museum of Art in Norfolk, Virginia, US. It is co-organized by the Foundation of the Exhibition of Photography, Minneapolis/New York/Paris/Lausanne and the High Museum of Art, Atlanta.
Featured images: Vik Muniz - Jerusalem, from the series Postcards from Nowhere, 2015. Digital C print, 74.6 x 111 x 2.3 inches. © Vik Muniz; A Bar at the Folies-Bergère after Edouard Manet, from the series Pictures of Magazines 2, 2012. Digital C print, 71 x 98.1 x 2 inches. © Vik Muniz / Ben Brown Fine Arts, London; Sandcastle #10, from the series Sandcastles, 2014. Digital chromogenic print, 71 x 86.9 inches. © Vik Muniz/Sikkema Jenkins & Co.; Mahana No Atua (Day of the Gods), after Gauguin, from the series Pictures of Pigment, 2005. Chromogenic print, exhibition, 74.6 x 95.6 x 2.3 inches. © Vik Muniz; Double Mona Lisa (Peanut butter and Jelly), from the series After Warhol, 1999. Digital C Print, 49.6 x 61.4 x 1.9 inches. © Vik Muniz/Galerie Xippas, Paris. All images courtesy the Chrysler Museum of Art.