The work of Vincent Abadie Hafez is the result of the confluence of several cultures, art movements and creative concepts. From his early days establishing his style in the suburbs of Paris, he made a practice out of using public spaces and disrupting visual habits of people going by. He believed this was a graphic utopian fight against a system guided by a man-devouring idea of advertising. Over time, Vincent Abadie Hafez found his stylistic niche in the world of calligraphy. He formed a singular graphic vocabulary that was underlined by a balance of instinctive lines and thoughtful compositions that were distorted, diverted, connected, mixed and accumulated while still preserving the visual style of calligraphy. Fascinated by these visual features, David Bloch Gallery decided to organize a solo show of Vincent Abadie Hafez's work, naming it Urban Jealousy.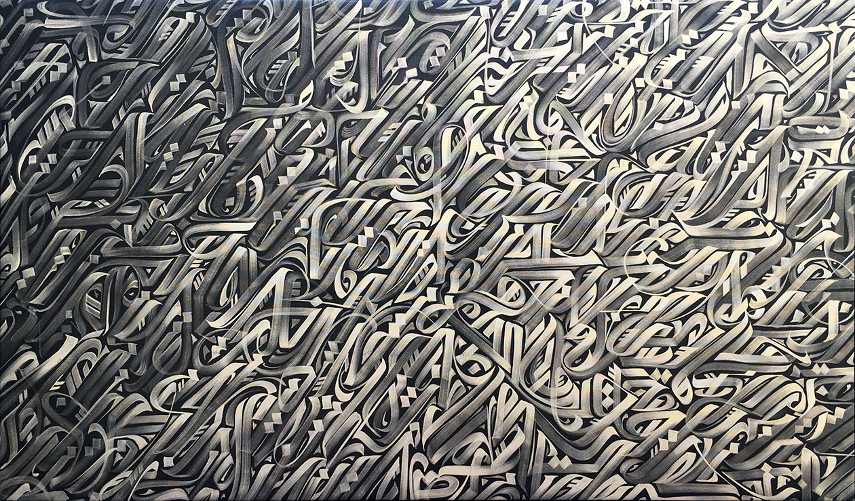 Urban Jealousy
Following a traditional residence in Marrakech, Vincent Abadie Hafez will present Urban Jealousy as a selection of canvases, papers and reliefs. A monumental installation will also be set up on site. The show will be particularly interesting as Vincent Abadie Hafez is currently at what can be most precisely defined as a stylistic crossroad - at the moment, his vocabulary is existing within a perfect balance between the written word and the graphical language relying on visuals. Before either of the two starts to be a larger half of his work, we advise you to see Vincent Abadie Hafez's Urban Jealousy show.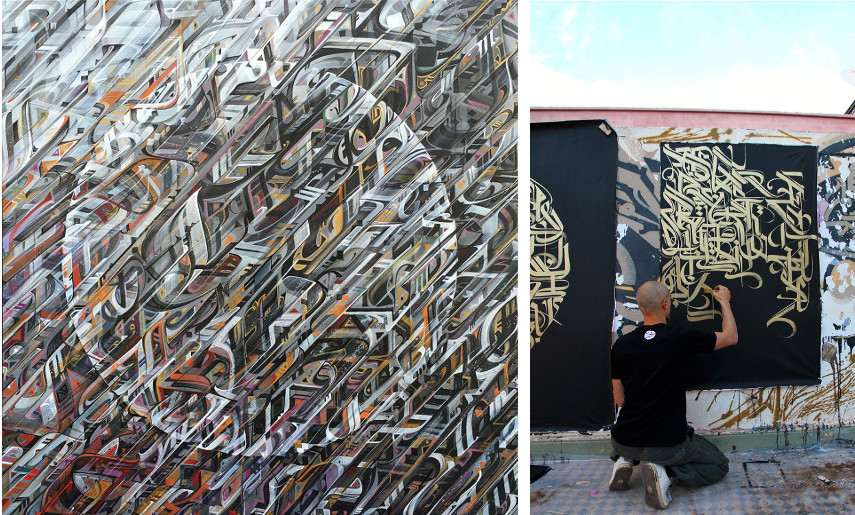 A Versatile Body of Work
In parallel with developing his street work, Vincent Abadie Hafez also worked hard on a more gallery-oriented graphic and visual language based on movement through which he is able to intersect the influence of ancient craftsmanship, calligraphy, the immediacy of the movement and the spontaneity of the lyrical abstraction. Arabic calligraphy strongly influenced his work ever since the artist met the Moroccan calligrapher Abdelatif Mustad. Additionally, the discovery of the Sudanese Ahmed Abdel Aal's work also inspired the artist tremendously. Although seemingly unlikely, Vincent Abadie Hafez is able to find the perfect balance between letters and gestures via the techniques of street art. The idea of alteration between the beginning and the end is another strong motor within Hafez's creative world.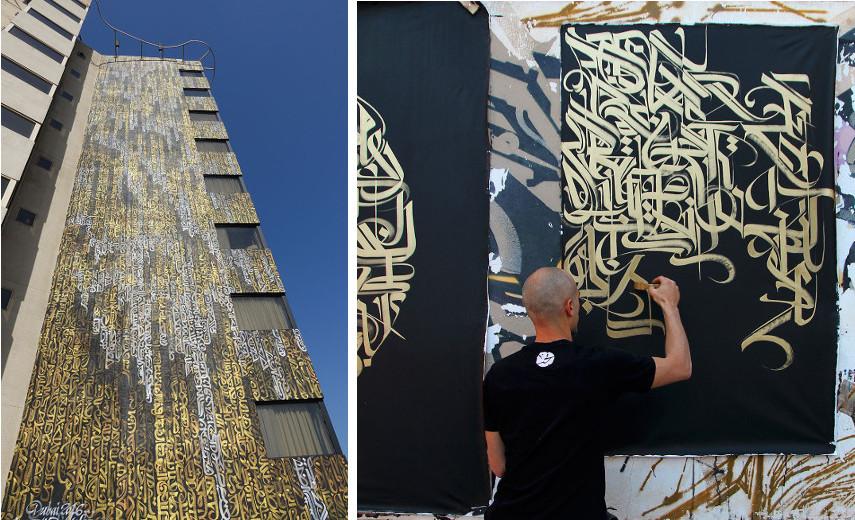 Vincent Abadie Hafez Art Exhibition at David Bloch Gallery
Urban Jealousy will offer a great variety of different kinds of artwork, including canvases, works on paper and a wide assortment of sculptures. As it was said earlier, the show will also feature a monumental installation that will be the centerpiece of the exhibition. The solo show of Vincent Abadie Hafez will be held in the halls of David Bloch Gallery between the 6th October and the 5th of November, 2017 in Marrakech, Morocco.
Featured images: Vincent Abadie Hafez - Portrait of the artist, 2017, Urban Jealousy Solo Show @ David Bloch Gallery; SBERCA, 2015. All images courtesy of David Bloch Gallery.